LiLSpeedy's Blog
LiLSpeedy's Blog has 261 entries (2 private) and has been viewed 143,550 times.
Lottery Post members have made 224 comments in LiLSpeedy's Blog.
LiLSpeedy is a Platinum member
Desperate times calls for desperate measures.
Last Edited: Today, 7:44 pm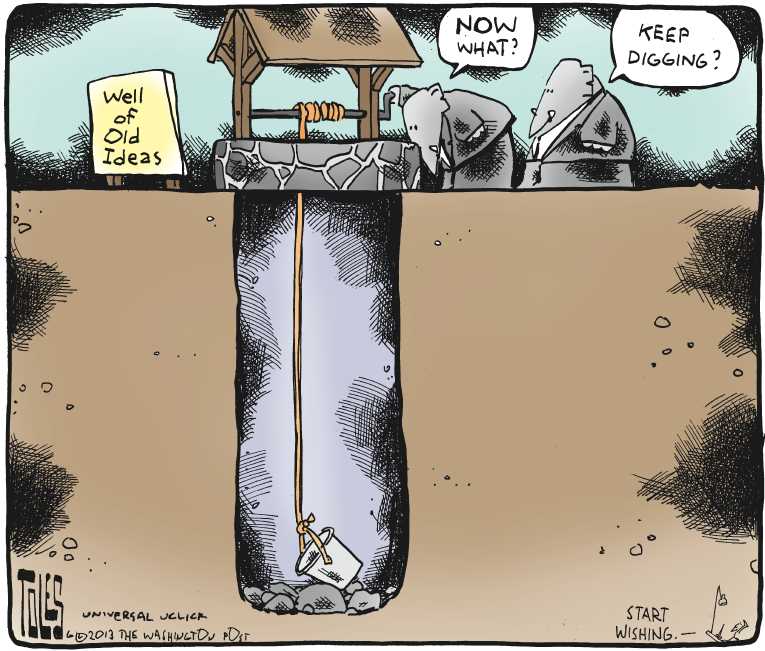 The repubs are living in the past...they don't have a clue about what to do about today's problems. SAD.
Last Edited: December 10, 2013, 11:27 pm
Why And When Black Voters Began Voting As Democrats: From A Historical Perspective
Updated: 4:37 p.m. Thursday, Nov. 28, 2013 | Posted: 4:36 p.m. Thursday, Nov. 28, 2013
Ga. man shoots, kills roving Alzheimer's patient
By The Associated Press
The Associated Press
WALKER COUNTY, Ga.
In a case that could renew the debate over stand-your-ground laws, authorities in northwest Georgia say one man shot and killed another after the shooter felt threatened by a 72-year-old who turned out to be a wandering Alzheimer's patient.
Walker County authorities told the Chattanooga Times Free Press (http://bit.ly/1bXSw3m ) that the victim, Ronald Westbrook, walked about three miles in the sub-freezing temperatures before knocking on Joe Hendrix's door just before 4 a.m. Wednesday.
Hendrix's fiancee didn't answer, instead calling police. But before deputies arrived, Sheriff Steve Wilson said, Hendrix went into the back yard with his handgun, where he saw Westbrook in silhouette.
Wilson said Hendrix, 34, recalled giving Westbrook several verbal commands, but the advanced Alzheimer's patient — who was wearing a light jacket and a straw hat with temperatures in the low 20s — didn't respond. Hendrix then fired four shots, the fatal bullet hitting entering Westbrook's chest.
No charges were filed, but Wilson said local prosecutors could pursue a criminal case once they review evidence.
"We reserve our options and rights to file charges once the investigation is complete, if we feel like Georgia law warrants charges being filed," Wilson told the newspaper.
Westbrook's family declined to comment.
Wilson said he believes Hendrix should have stayed inside the house, but added that the shooter didn't violate any laws by walking out into his own yard.
Georgia's self-defense law generally allows a person to use force when they have reason to believe they are under a physical threat. The law does not necessarily require a person to retreat from a perceived threat even if backing down is possible. That's a distinction from traditional self-defense laws that gave homeowners wide latitude to defend themselves inside their residences, while typically requiring someone in any other location to seek ways to back down without resorting to violent action.
"Mr. Hendrix is clearly saddened and heartbroken," the sheriff said. "Mr. Hendrix has to live with his actions for the rest of his life."
Wilson said a sheriff's deputy had stopped Westbrook earlier in the night standing at a mailbox on nearby Marble Top Road, where Westbrook once lived. Westbrook told the deputy he was getting his mail.
When officers reached Westbrook on Hendrix's property, the slain man was clutching the envelopes he'd taken from his old neighborhood.
Copyright The Associated Press
This is by no means an attack on gun owners. My wife and I both own guns. What I am questioning is his judgment. Did he really have to shoot to kill a 72 years old Air Force Veteran with advanced Alzheimer? You be the judge.
Last Edited: December 2, 2013, 6:46 pm
207 702 021 210 222 902 209 760 002 202 901 129 090 909 080 088 422 278
453 176 879 569 027 392 654 697 709 205 639 844 448 848 426 624 281 382 283 832 823 475 146 688 868 365 266
Republican Gov. Nathan Deal of Georgia recently signed an executive order authorizing the removal of the Tom Watson statue from the grounds of the Georgia State Capitol in Atlanta.
You are probably saying who is Tom Watson? "Tom Watson was a first-class hater and it wasn't just Jewish people, he hated Catholics and Black people too," said Anti-Defamation League southeastern director Bill Nigut, in a 2010 story on 11 Alive News.
Watson was a prominent voice in the buildup to the 1915 lynching of Leo Frank, a Jewish businessman convicted of murdering Mary Phagan. "His anti-Semitism and racism was particularly vile," said Sen. Vincent Fort. Fort says Watson whipped up racist sentiment that led to a riot in Atlanta in 1906.
For all that think Governor Deal is a liberal…that could not be further from the truth. He is very conservative, but as a man, he does what's right. I have a lot of respect for him. The tea party have no influence with him, so all they can do is pout and say ugly things. SAD.
481 709 439 449 944 499 357 448 844 848 884 040 004 440 044 500 550 505 225 255 669 699 009 090 909 600 606 066 613 697 859 910 651 473 329 498 112 122
Check your workout to see if any of the above numbers are there. If you see one or more be sure to play them. Good Luck!
652 691 196 475 675 567 115 511 155 551 254 452 146 418 227 722 727 277 715 147 439 731 859 130 823 600 006 066 606 660 255 225 335 553 535 355 587 785 937 475 900 009 909 990 099
Here's hoping that everyone have a safe and blessed Thanksgiving. We as Americans have so much to be thankful for. We are able to enjoy the many things that we have because of the brave men and women that are protecting us as we go about our daily tasks. I know from experience what the soldiers are going through. The holidays are the worst, but you do it because of the love for ones country. So as we sit around our table with our family, say a prayer for all the men and women of all races that are protecting us.
Last Edited: November 28, 2013, 5:56 pm
254 452 784 341 143 500 550 185 851 158 560 315 457 754 811 818 709 164 415 447 747 225 255 047 971 769 844 448 848 488 668 868 688 227 722 772 727 454 545 191 199 981 189 667 676 767 384 383 838 228 828 384 843 771
Using your workout, pick and choose from the numbers above. Good Luck
652 254 452 146 164 210 012 021 120 130 456 465 967 448 844 488 848 863 029 902 281 284 731 428 010 011 110 064 439 789 945 786 846 462 859 785 225 255
Using your workout, pick and choose from the numbers above. Good Luck
967 789 785 587 180 573 611 616 401 254 448 844 488 848 437 953 593 785 587 064 067 310 780 087 745 651 970 856 223 233 100 110 216 711 717 845