Coin Toss's Blog
Coin Toss's Blog has 415 entries (0 private) and has been viewed 282,545 times.
Lottery Post members have made 1292 comments in Coin Toss's Blog.
Coin Toss is a Gold member
Comedian Argus Hamilton: "Brooklyn Nets' Jason Collins became the first openly gay player to play in the NBA
Sunday
, making sports history. The media went wild. Being a Democrat means believing that Jason Collins' sex life is everybody's business while insisting Bill Clinton's sex life is nobody's business."
Last Edited: February 27, 2014, 12:21 am
Attn: Hearsetrax
http://shine.yahoo.com/pets/meet-lykoi-cat-breed-39-scary-cute-werewolf-194600740.html
Last Edited: February 14, 2014, 12:54 am
Kids say the cutest things!

What, you ask, is Butt dust'? Read on and you'll discover the joy in it! These have to be original and genuine. No adult is this creative!!


JACK (age 3) was watching his Mom breast-feeding his new baby sister. After a while he asked: 'Mom why have you got two? Is one for hot and one for cold milk?'


MELANIE (age 5) asked her Granny how old she was.. Granny replied she was so old she didn't remember any more. Melanie said, 'If you don't remember you must look in the back of your panties. Mine say five to six.'


STEVEN (age 3) hugged and kissed his Mom good night. 'I love you so much that when you die I'm going to bury you outside my bedroom window.'




BRITTANY (age 4) had an ear ache and wanted a pain killer. She tried in vain to take the lid off the bottle. Seeing her frustration, her Mom explained it was a child-proof cap and she'd have to open it for her. Eyes wide with wonder, the little girl asked: 'How does it know it's me?'


SUSAN (age 4) was drinking juice when she got the hiccups. 'Please don't give me this juice again,' she said, 'It makes my teeth cough.'

DJ (age 4) stepped onto the bathroom scale and asked: 'How much do I cost?'


CLINTON (age 5) was in his bedroom looking worried When his Mom asked what was troubling him, he replied, 'I don't know what'll happen with this bed when I get married. How will my wife fit in it?'


MARC (age 4) was engrossed in a young couple that were hugging and kissing in a restaurant. Without taking his eyes off them, he asked his dad: 'Why is he whispering in her mouth?'


TAMMY (age 4) was with her mother when they met an elderly, rather wrinkled woman her Mom knew. Tammy looked at her for a while and then asked, 'Why doesn't your skin fit your face?'


JAMES (age 4) was listening to a Bible story. His dad read: 'The man named Lot was warned to take his wife and flee out of the city but his wife looked back and was turned to salt.' Concerned, James asked: 'What happened to the flea?'

The Sermon I think this Mom will never forget .

This particular

Sunday

sermon...'Dear Lord,' the minister began, with arms extended toward heaven and a rapturous look on his upturned face. 'Without you, we are but dust...' He would have continued but at that moment my very obedient daughter who was listening leaned over to me and asked quite audibly in her shrill little four year old girl voice, 'Mom, what is butt dust?'


Make sure you pass this one on and spread the smiles...




Well this bites:
MMA Fighter May Face Charges After Fighting Off Four Home Invaders, Killing One in the Process
COMMENTARY | Despite his years of training mixed martial arts, Joe Torrez is yet to get his big break inside the cage.
The 27-year-old MMA fighter sports a subpar 1-5 professional record, but while his training has often failed him inside the cage, it saved his life a couple of hours into 2014 when four men evidently forced their way into his home in Las Cruces, New Mexico, with intent to harm Torrez, his fiancée, his two-year old son, and a few other guests.
That was about 15 minutes after one of the suspects allegedly called Torrez' home threatening, "I'll kill you and your family I'll go to your house."
According to Torrez' lawyer, C.J. McElhinney, one of the attackers brought a street made shank along for the ride, while another grabbed a knife from the kitchen.
Unfortunately for them, their weapons proved to be ineffective against Torrez' MMA training. He quickly dispatched them, killing one of the attackers, severely breaking another's jaw, while the remaining two tucked their tails between their legs and ran for dear life.
Those two were rounded up shortly after by authorities, and all three surviving suspects will face aggravated battery and aggravated robbery charges.
"Rather than let himself be a victim, Joe fought back, and he fought back for his life," McElhinney said during a 30-minute interview with MMALockup. "In the ensuing struggle, regrettably, one of those intruders lost his life, and another suffered what can be described as a severely broken jaw."
"Joe was in great shape, he'd been training for a fight. I think his MMA training -- without a doubt -- was the edge in that fight. Being able to defend yourself and having that confidence is a huge advantage in any kind of fight, and I don't think they were prepared for what came in response."
However, instead of being commended for his valiant efforts while defending his family, charges might be coming at Torrez depending on the outcome of an investigation being conducted by the Dona Ana County sheriff's office.
For now, Torres remains a free man, and he's wisely decided to move his family away from Las Cruces.
"Joe is holding up remarkable well. After this all happened -- I've known Joe for a long time -- I could tell that Joe had been though a very traumatic experience. I could just tell from his demeanor, his bearing, he was shaken up … I advised him that he needed to leave the area because these people are going to be looking for retribution. He took that advice, so he has left the state. He's at a safe place with his family. Now he's just very nervous, very fearful that he's going to have to defend himself against an unjust charge, an unfounded charge, so that's weighing heavily on his mind."
Hopefully, reasonable minds prevail, and Torres doesn't end up getting punished for doing what most of us hope we'll have the courage, strength, and ability to do if we ever find ourselves and our loved ones in similar situation.
David is a Brazilian Jiu Jitsu and boxing practitioner who has watched and studied MMA for the past 9 years. Send him your questions@davidkingwriter and check out his blog.
http://sports.yahoo.com/news/mma-fighter-may-face-charges-fighting-off-four-153200150--mma.html
Last Edited: January 11, 2014, 12:56 am
Better Read the Fine Print
There is an extremely unpleasant surprise awaiting some Medicaid users. The Seattle Times has the scoop on an older couple who discovered the fine print for Medicaid: "If you're 55 or over, Medicaid can come back after you're dead and bill your estate for ordinary health-care expenses." In other words, Medicaid is a loan payable with your assets when you die. This isn't new, but it's a far bigger problem thanks to ObamaCare, which is going to force many people onto Medicaid who have more assets for seizing than the previously typical Medicaid enrollee. It's just yet another way ObamaCare's a lousy deal.
Lynching Free Speech
By Daniel Greenfield

The end of free speech will not necessarily come when there are soldiers in the streets, secret police in the alleyways and a mustachioed man screaming at you on a television set that can't be turned off no matter how hard you turn the knob or click the buttons.

Some of these things existed in totalitarian countries, but they were there to sweep up the hardened dissenters who refused to be silenced. The vast majority of citizens did not have bugged phones or men in trench-coats following them around.

That was what their friends and neighbors were for.

The first line of offense by a totalitarian society against freedom of speech is crowdsourced to the people in the streets. No secret police force is large enough to spy on everyone all the time.

Nor does it need to. That is what informers are for.

Some of the informers are committed fanatics. Others do whatever they are told. And the worst do it for the pleasure of destroying someone else. Whatever their varying motives, ideology or malice, such people become even more dangerous in groups where they become a morality mob.

The Two Minutes Hate in George Orwell's 1984 is repeated on a regular basis in our society today with hysterical lynchings like those of of Justine Sacco; one of a long list of disposable victims of opportunity. The Two Minutes Hate was a Pavlovian exercise to stimulate the hate reflex. Modern counterparts like #hasjustinelandedyet with its overt malice are the genuine thing.

The process by which these ugly events happen has a good deal in common with any other form of mob violence. There are familiar elements from Shirley Jackson's disturbing story, The Lottery. The crowd knows what is coming. It derives pleasure from a victim who does not yet know what is about to happen and eagerly anticipates the moment of shocked revelation when that will change.

"When is Justine landing?" they whisper eagerly to each other. Sadism is no good if the victim doesn't know what is being done to her. The anticipation sharpens their appetite.

Behind it all is a moral structure. The crowd in the Two Minutes Hate does not randomly lash out. The very name with its time limit is a demonstration of civilization. For two minutes they will become hateful animals in reaction to a profound ideological offense. And then they will turn the outrage machine off.

Anyone can be a mob, but they are a morality mob. They do horrible things because the ends, such as fighting racism, justify the means. They hate for two minutes and then go back to their daily lives.

Structure maintains the illusion of morality. Like The Lottery, it has to pretend that it isn't random so that the participants can make believe that they are doing this for some nobler reason than the primal joy of bashing another human being's head in with a rock.

Modern social media is The Lottery. Sometimes you win the lottery and become famous. Your Twitter feed gets turned into a CBS sitcom. Other times you lose the lottery and your equally stupid tweet gets you picked to be stoned to death.

Each time you participate in the global mass of the Internet, you are pulling a ticket out of the lottery. And even if you don't participate, a crazy lesbian waitress can tell the world that you refused to give her a tip, a former friend can make your letter go viral and what passes for reporters in the new media looking for pageviews can make you a target to fill a daily quota.

The Internet is going crazy for, the headlines on the same sites that create the frenzy say. The Internet is exploding. The Internet lashed out. The Internet lynched someone. But it's not the Internet. It's the cowardly individuals in the morality mob hiding behind their collective malice in a hashtag who want to hurt someone from the physical and moral safety of the mob.

The morality mob is attracted to pettiness. It rarely takes on big things because it knows its own weakness. A morality mob is a bully without the courage and it needs easy targets that it knows it can hurt.

The modern Internet morality mob began in China. "It was just the latest example of a growing phenomenon the Chinese call Internet hunting, in which morality lessons are administered by online throngs and where anonymous Web users come together to investigate others and mete out punishment for offenses real and imagined." That is how the New York Times described it.

The phenomenon has since spread to America, but it began in a collectivist society ruled by the iron hand of the Communist Party.

Totalitarianism relies on harnessing the darker emotions in the human catalog; fear, hate and the sense of power that derives from causing harm to another beneath the mask of the self-righteous inquistioner whose moral authority allows him to both inflict and enjoy the torment.

Beneath these responses is a deeper sense of helplessness and insecurity. The anonymous mass of society has become even more chokingly cramped and anonymous on the Internet than in the biggest twentieth century cities. For some of the uglier faces in the crowd, the only way to feel real is to hurt someone. And their leftist ringleaders know exactly how the game is played.

The morality mobs on the Internet are of the left which holds the commanding heights of social morality dictating what behaviors are acceptable and which are not.

Morality mobs crowdsource the left's values enforcement. While its activist groups concern themselves with Phil Robertson, its morality mobs band together to target ordinary people. The organized left can make examples out of famous people while the ad-hoc left can make examples out of ordinary people by making their morality mob lynchings go viral.

The left responded to criticism of its actions in the Phil Robertson case by arguing that they are not violating the First Amendment. And they aren't. But free speech can be structurally suppressed without ever officially involving the authorities in the dirty work.

If the outcome is the end of free speech, then the details of how it got that way become academic. If instead of a top-down solution, the actual death of free speech involves a mid-level intervention by an oligarchy of media and new media outlets, activist groups and fearful businesses banding together to make free speech impossible while the authorities go on smiling and insisting that speech is still free; then the destination is the same.

Only the road we took to get there will have changed.

The First Amendment was not just a legal safeguard against government abuses, but a statement that an open society is best. The letter of the law protects the people from government intervention, but the spirit of the law is an argument for an open society in which the freedom to worship, to speak and to protest against the government make all our freedoms possible.

The left aspires to a society in which dissent is suppressed. And a society without dissent is totalitarian whether it is ruled by the hateful mob of the Two Minutes Hate or by Big Brother.
This is from the Sunday December 15 2013 St Louos Post Dispatch, meet Cooper. Seems like everyone reacts to this dog's picture. Some said he looks like Clint Eastwood, others John Wayne. What say you, pilgrims?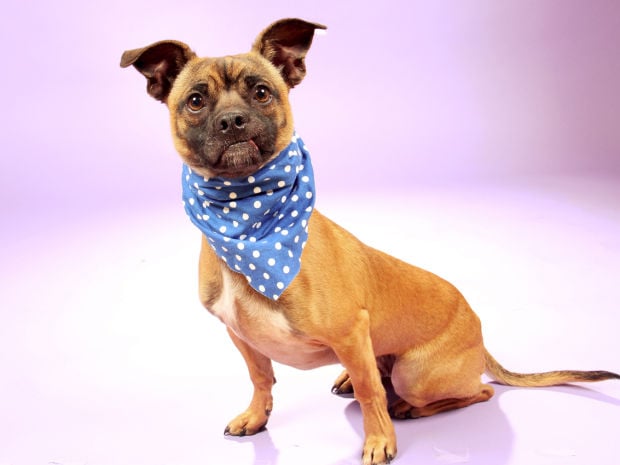 Healthcare.gov Price Tag Rises
Prior to launching Healthcare.gov, the estimated cost of building the ObamaCare exchange website had already reached as much as $1 billion. Of course, doing it properly should have cost far less, and that number doesn't include fixing what wasn't done right the first time. But HHS Secretary Kathleen Sebelius told Congress Wednesday that her estimate is now $677 million -- $47 million more than her last congressional check-in. But not to worry: She's demanded a full investigation into the failed management of the Healthcare.gov rollout ... that she managed.
(Received this in an e-mail, can't find it anywhere on snopes so here goes):
Obamacare Hoses Fire Depts.
As has been thoroughly rehashed, ObamaCare requires employers to offer health insurance to employees who work more than 30 hours (considered "full time" in the Obama economy). That's caused many employers to reduce hours to spare unbearable costs. Now comes news that volunteer fire departments around the nation may close because of the regulation unless a waiver is granted. Evidently, the IRS says that volunteer firefighters are eligible for benefits if on the job more than 30 hours per week. Some 71% of fire departments nationwide are manned entirely by volunteers, and another 16% are mostly volunteer. Just another chapter in ObamaCare Games: Catching Fire.
Twas the month before Christmas
When all through our land,

Not a Christian was praying

Nor taking a stand.

Why the PC Police had taken away
The reason for Christmas - no one could say.


The children were told by their schools not to sing

About Shepherds and Wise Men and Angels and things.

It might hurt people's feelings, the teachers would say

December 25th is just a ' Holiday '.


Yet the shoppers were ready with cash, checks and credit

Pushing folks down to the floor just to get it!

CDs from Madonna, an X BOX, an I-Pod

Something was changing, something quite odd!


Retailers promoted Ramadan and Kwanzaa

In hopes to sell books by Franken & Fonda.

As Targets were hanging their trees upside down
At Lowe's the word Christmas - was no where to be found.

At K-Mart and Staples and Penny's and Sears
You won't hear the word Christmas; it won't touch your ears.

Inclusive, sensitive, Di-ver-is-ty

Are words that were used to intimidate me.

Now Daschle, Now Darden, Now Sharpton, Wolf Blitzen

On Boxer, on Rather, on Kerry, on Clinton !

At the top of the Senate, there arose such a clatter

To eliminate Jesus, in all public matter.


And we spoke not a word, as they took away our faith

Forbidden to speak of salvation and grace

The true Gift of Christmas was exchanged and discarded
The reason for the season, stopped before it started.


So as you celebrate 'Winter Break' under your 'Dream Tree'

Sipping your Starbucks, listen to me.

Choose your words carefully, choose what you say

Shout MERRY CHRISTMAS,
not Happy Holiday !


Please, all Christians join together and
wish everyone you meet

MERRY CHRISTMAS!


Christ is The Reason for the Christ-mas Season!
If you agree please forward, if not, simply delete.











FAMOUS PRESIDENTIAL LIES
LBJ:
We were attacked (in the Gulf of Tonkin)

Nixon
I am not a crook

Clinton:
I did not have sex with that woman... Miss Lewinski

Bush - 41:
Read my lips - No new taxes

Obama:
I will have the most transparent administration in history.

TARP is to fund shovel-ready jobs.

I am focused like a laser on creating jobs.

The IRS is not targeting anyone.

It was a spontaneous riot about a movie.

If I had a son.

I will put an end to the type of politics that "breeds division, conflict and cynicism".

You didn't build that!

I will restore trust in Government.

The Cambridge cops acted stupidly.

The public will have 5 days to look at every bill that lands on my desk

It's not my red line - it is the world's red line.

Whistle blowers will be protected in my administration.

We got back every dime we used to rescue the banks and auto companies, with interest.

I am not spying on American citizens.

ObamaCare will be good for America

You can keep your family doctor.

Premiums will be lowered by $2500.

If you like it, you can keep your current healthcare plan

It's just like shopping at Amazon

I knew nothing about "Fast and Furious" gunrunning to Mexican drug cartels

I knew nothing about IRS targeting conservative groups

I knew nothing about what happened in Benghazi

And the biggest one of all:
"I, Barrack Hussein Obama, pledge to preserve, protect and defend the Constitution of the United States of America."
In the greatest days of the British Empire, a new commanding officer was sent to a jungle outpost to relieve the retiring colonel.

After welcoming his replacement and showing the courtesies (gin and tonic, cucumber sandwiches) that protocol decrees, the retiring colonel said, "You must meet Captain Smithers, my right-hand man, God, he's really the strength of this office. His talent is simply boundless."

Smithers was summoned and introduced to the new CO, who was surprised to meet a toothless, hairless, scabbed and pockmarked specimen of humanity, a particularly unattractive man less than three foot tall.

"Smithers, old man, tell your new CO about yourself."

"Well, sir, I graduated with honours from Sandhurst, joined the regiment and won the Military Cross and Bar after three expeditions behind enemy lines. I've represented Great Britain in equestrian events and won a Silver Medal in the middleweight division of the Olympics. I have researched the history of..."

Here the colonel interrupted, "Yes, yes, never mind that Smithers, the CO can find all that in your file. Tell him about the day you told the witch doctor buzz off."
A man brings his best buddy home for dinner unannounced at 5:30 after work.
His wife begins screaming at him and his friend just sits and listens in.
"My hair & makeup are not done, the house is a mess, the dishes are not done,
I'm still in my pajamas and I can't be bothered with cooking tonight! What
the hell did you bring him home for?"

"Because he's thinking of getting married."