jarasan's Blog
jarasan's Blog has 533 entries (0 private) and has been viewed 447,967 times.
Lottery Post members have made 2082 comments in jarasan's Blog.
jarasan is a Platinum member
Schulman was at the whitehouse over 100 times, Lerner took the 5th after fuquing our 1 st. Tar and feathers are in order, then 30 years in the hole, solitary confinement. These people are criminals.
Growing pains for lil' sh1tty.
Warning! warning! no flames!!!!!
Since the turd troll lil' sh1tty keeps flaming and nothing happens then I shall post a picture of the birth of the turd troll. Here she is 6oz. 6in. from her mommy uga.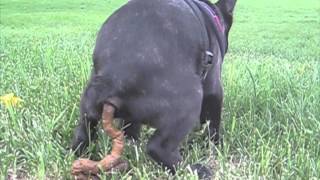 Go uga go!
Last Edited: May 17, 2013, 8:47 am
This is totally off the hook unbelievable, on top of platinum pensions, benefits, and being overpaid for fuqing us they get bonuses??????????? And the woman that targeted conservatives is running barrycare? WTF?
click here: We are being raped
Here is the criminal still employed.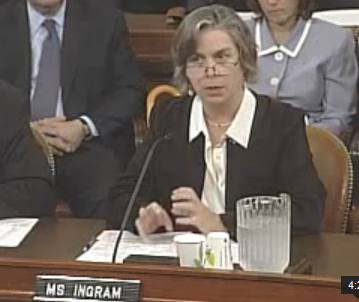 She's a man eater. Does she look pi$$ed off or what?

from The Mail a British publication. Hmmm.
Men who are physically strong are more likely to have right wing political views
Weaker men more likely to support welfare state and wealth redistributionLink may reflect psychological traits that evolved in our ancestorsStrength was a proxy for ability to defend or acquire resourcesThere is no link between women's physical strength and political views
By Emma Innes
PUBLISHED: 05:21 EST, 16 May 2013 | UPDATED: 10:22 EST, 16 May 2013
Men who are physically strong are more likely to take a right wing political stance, while weaker men are inclined to support the welfare state, according to a new study.
Researchers discovered political motivations may have evolutionary links to physical strength.
Men's upper-body strength predicts their political opinions on economic redistribution, according to the research.
Men who are physically strong - like Arnold Schwarzenegger - are more likely to take a right wing political stance
The principal investigators - psychological scientists Michael Bang Petersen, of Aarhus University in Denmark, and Daniel Sznycer, of the University of California in the U.S., believe that the link may reflect psychological traits that evolved in response to our early ancestral environments and continue to influence behaviour today.
Professor Petersen said: 'While many think of politics as a modern phenomenon, it has - in a sense - always been with our species.'
In the days of our early ancestors, decisions about the distribution of resources were not made in courthouses or legislative offices, but through shows of strength.
More...
Fish oil 'can restore the brain after junk food': Diets rich in omega-3s play key role in reversing damage caused by high fatsScientists discover a link between epilepsy and autism for the first time
With this in mind, Professor Petersen and Professor Sznycer hypothesised that upper-body strength - a proxy for the ability to physically defend or acquire resources - would predict men's opinions about the redistribution of wealth.
The researchers collected data on bicep size, socio-economic status, and support for economic redistribution from hundreds of people in the United States, Argentina and Denmark.
In line with their hypotheses, the data revealed that wealthy men with high upper-body strength were less likely to support redistribution, while less wealthy men of the same strength were more likely to support it.
Men with less upper body strength are more likely to support the welfare state - like Labour leader Ed Miliband
Professor Petersen said: 'Despite the fact that the United States, Denmark and Argentina have very different welfare systems, we still see that - at the psychological level - individuals reason about welfare redistribution in the same way.
'In all three countries, physically strong males consistently pursue the self-interested position on redistribution.'
Men with low upper-body strength, on the other hand, were less likely to support their own self-interest.
Wealthy men of this group showed less resistance to redistribution, while poor men showed less support.
Professor Petersen said: 'Our results demonstrate that physically weak males are more reluctant than physically strong males to assert their self-interest - just as if disputes over national policies were a matter of direct physical confrontation among small numbers of individuals, rather than abstract electoral dynamics among millions.'
However, the researchers found no link between upper-body strength and redistribution opinions among women.
Professor Petersen argued that this is likely due to the fact that, over the course of evolutionary history, women had less to gain, and also more to lose, from engaging in direct physical aggression.
He said, together, the results indicate that an evolutionary perspective may help to illuminate political motivations, at least those of men.
Professor Petersen added: 'Many previous studies have shown that people's political views cannot be predicted by standard economic models.
'This is among the first studies to show that political views may be rational in another sense, in that they're designed by natural selection to function in the conditions recurrent over human evolutionary history.'
The findings were published in the journal Psychological Science.
"All that is necessary for the triumph of evil is that good men do nothing." (Edmund Burke)
This is for those who believe everything is hunky dory. This is how the bad guys kill millions. We will not let this happen.
from an e-mail:
Subject:FW: : A German's View on Islam -- Worth reading

A German's View on Islam - worth reading .
This is by far the best explanation of the Muslim terrorist situation I have ever read. His references to past history are accurate and clear. Not long, easy to understand, and well worth the read.

The author of this email is Dr. Emanuel Tanya, a well-known and well-respected psychiatrist.


A man, whose family was German aristocracy prior to World War II, owned a number of large industries and estates. When asked how many German people were true Nazis, the answer he gave can guide our attitude toward fanaticism.

'Very few people were true Nazis,' he said, 'but many enjoyed the return of German pride, and many more were too busy to care. I was one of those who just thought the Nazis were a bunch of fools. So, the majority just sat back and let it all happen. Then, before we knew it, they owned us, and we had lost control, and the end of the world had come.
My family lost everything. I ended up in a concentration camp and the Allies destroyed my factories.'

We are told again and again by 'experts' and 'talking heads' that Islam is the religion of peace and that the vast majority of Muslims just want to live in peace. Although this unqualified assertion may be true, it is entirely irrelevant. It is meaningless fluff, meant to make us feel better, and meant to somehow diminish the spectre of fanatics rampaging across the globe in the name of Islam.

The fact is that the fanatics rule Islam at this moment in history. It is the fanatics who march. It is the fanatics who wage any one of 50 shooting wars worldwide. It is the fanatics who systematically slaughter Christian or tribal groups throughout Africa and are gradually taking over the entire continent in an Islamic wave. It is the fanatics who bomb, behead, murder, or honour-kill. It is the fanatics who take over mosque after mosque. It is the fanatics who zealously spread the stoning and hanging of rape victims andhomosexuals.. It is the fanatics who teach their young to kill and to become suicide bombers.

The hard, quantifiable fact is that the peaceful majority, the 'silent majority,' is cowed and extraneous. Communist Russia was comprised of Russians who just wanted to live in peace, yet the Russian Communists were responsible for the murder of about 20 million people. The peaceful majority were irrelevant. China's huge population was peaceful as well, but Chinese Communists managed to kill a staggering 70 million people..

The average Japanese individual prior to World War II was not a warmongering sadist. Yet, Japan murdered and slaughtered its way across South East Asia in an orgy of killing that included the systematic murder of 12 million Chinese civilians; most killed by sword, shovel, and bayonet. And who can forget Rwanda, which collapsed into butchery. Could it not be said that the majority of Rwandans were 'peace loving'?

History lessons are often incredibly simple and blunt, yet for all our powers of reason, we often miss the most basic and uncomplicated of points: peace-loving Muslims have been made irrelevant by their silence. Peace-loving Muslims will become our enemy if they don't speak up, because like my friend from Germany, they will awaken one day and find that the fanatics own them, and the end of their world will have begun.

Peace-loving Germans, Japanese, Chinese, Russians, Rwandans, Serbs, Afghans, Iraqis, Palestinians, Somalis, Nigerians, Algerians, and many others have died because the peaceful majority did not speak up until it was too late.

Now Islamic prayers have been introduced into Toronto and other public schools in Ontario, and, yes, in Ottawa too while the Lord's Prayer was removed (due to being so offensive?) The Islamic way may be peaceful for the time being in our country until the fanatics move in.

In Australia, and indeed in many countries around the world, many of the most commonly consumed food items have the halal emblem on them. Just look at the back of some of the most popular chocolate bars, and at other food items in your local supermarket. Food on aircraft have the halal emblem, just to appease the privileged minority who are now rapidly expanding within the nations shores.

In the U.K, the Muslim communities refuse to integrate and there are now dozens of no-go zones within major cities across the country that the police force dare not intrude upon. Sharia law prevails there, because the Muslim community in those areas refuse to acknowledge British law.

As for us who watch it all unfold, we must pay attention to the only group that counts -- the fanatics who threaten our way of life.

Lastly, anyone who doubts that the issue is serious and just deletes this email without sending it on, is contributing to the passiveness that allows the problems to expand. So, extend yourself a bit and send this on and on and on! Let us hope that thousands, world-wide, read this and think about it, and send it on - before it's too late.

And WE are SILENT ......
Last Edited: May 15, 2013, 9:09 am
The Last Nickel


A father walks into a restaurant with his young son. He gives the young boy 3 nickels to play with to keep him occupied.

Suddenly, the boy starts choking, going blue in the face. The father realizes the boy has swallowed the nickels and starts slapping him on the back. The boy coughs up 2 of the nickels, but keeps choking. Looking at his son, the father is panicking, shouting for help.

A well-dressed, attractive, and serious looking woman in a blue business suit is sitting at the coffee bar reading a newspaper and sipping a cup of coffee. At the sound of the commotion, she looks up, puts her coffee cup down, neatly folds the newspaper and places it on it on the counter, gets up from her seat and makes her way, unhurried, across the restaurant.

Reaching the boy, the woman carefully drops his pants; takes hold of the boy's testicles and starts to squeeze and twist, gently at first and then ever so firmly. After a few seconds the boy convulses violently and coughs up the last nickel, which the woman deftly catches in her free hand.

Releasing the boy's testicles, the woman hands the nickel to the father and walks back to her seat at the coffee bar without saying a word.

As soon as he is sure that his son has suffered no ill effects, the father rushes over to the woman and starts thanking her saying, "I've never seen anybody do anything like that before, it was fantastic. Are you a doctor? "

"No," the woman replied, "I'm with the Internal Revenue Service."
Off with their heads!!!!!!!!!!!!!!!!! One GD thing after another with this GD fascist administration EVERYBODY AND ANYBODY should be outraged! This is worthy of outright immediate removal of the entire administration and holding new elections. There is something else coming down the pike and it ain't good.
Who do these mfers think they are? Flat tax fixes all this crap.
55 irs questions:
Revealed: The 55 questions the IRS asked one tea party group after more than two years of waiting – including demands for names of all its donors and volunteers
Lengthy questionnaire arrived more than two years after the Richmond Tea Party applied for tax-exempt status


IRS demanded '

names of the donors, contributors, and grantors

' and

insisted: 'Please

identify your volunteers'

Tax collectors began in 2012 to scrutinize conservative nonprofits more closely than others

Documents show senior IRS officials in Washington knew of the practice as early as August 2011, but the White House says it learned last month

By David Martosko In Washington
PUBLISHED: 16:18 EST, 13 May 2013 | UPDATED: 16:20 EST, 13 May 2013
The Internal Revenue Service wrote to the Richmond Tea Party last year demanding to know the names of all its financial donors and volunteers, as part of a 55-question inquisition into its application for tax-exempt status, MailOnline has learned.
The agency wanted to know 'the names of the donors, contributors, and grantors' for every year 'from inception to the present.'
It also demanded 'the amounts of each of the donations, contributions, and grants and the dates you received them.'
'How did you use these donations, contributions, and grants?' the IRS asked. 'Provide the details.'
May 11, 2013, 11:35 pm
IQ Test.
Here is an on line IQ test, there is a practice test, then you can take the IQ test then they email you your results.....
I did better than I thought I would.
From the Benghazi hearing today, Cummings, an idiot leftist Maryland congreffman, made one the shallowest bereft of thought statements I've ever heard. This guy thinks he is some kind of sage statesman. Here it is, judge for yourself:
Dem Congressman At Benghazi Hearing: "Death Is A Part Of Life"
Rep. Elijah Cummings (D-MD), ranking member of the House Oversight Committee, tells Benghazi witnesses that "death is a part of life."

CUMMINGS: And, as I listen to your testimony I could not help but think of something that I said very recently -- two years ago now -- in a eulogy for a relative. I said that death is a part of life, so often we have to find a way to make life a part of death. And, I guess the reason why I'm saying that, going back to something Mr. Nordstrom said, he wanted, I guess all of you said this, he wanted to make sure we learn from this.
Cummings is pathetic.
Last Edited: May 8, 2013, 6:23 pm
Ron Paul as usual to the point from the Washington Times:
Cheryl K Chumley reporting:
Former Rep. Ron Paul said the law enforcement that swarmed around Boston in the days following the marathon bombings was scarier than the actual terrorist attack.
"The Boston bombing provided the opportunity for the government to turn what should have been a police investigation into a military-style occupation of an American city," he said on the Lew Rockwell website, Politico reported. "This unprecedented move should frighten us as much or more than the attack itself."
The terror attacks on April 15 in Boston killed three and injured 264.
Mr. Paul, a former libertarian political candidate who served in Congress as a member of the Republican Party, said the door-to-door searches police conducted in Watertown for the bombing suspects were particularly alarming.
They reminded of a "military coup in a far off banana republic," he said, Politico reported. "Force lockdown of a city. Militarized police riding tanks in the streets. Door-to-door armed searches without warrant. Families thrown out of their homes at gunpoint to be searched without probable cause. Businesses forced to close. Transport shut down."
Mr. Paul reminded the surviving suspect, 19-year-old Dzhokhar Tsarnaev, was ultimately discovered by a civilian, and not due to police crackdown, Politico reported.
"He was discovered by a private citizen, who then placed a call to the police," he said. "And he was identified not by government surveillance cameras, but by private citizens who willingly shared their photographs with the police."
I thought it was somewhere around $750Billion to $900Billion. But they think it is at least double near $2trillion. WOW!! Who are these people? Are they out of unemployment? Are they illegals?? Who are they?
From her column:
THE PROBLEM ISN'T JUST ILLEGAL IMMIGRATION, IT'S LEGAL IMMIGRATION, TOO
April 24, 2013
The people of Boston are no longer being terrorized by the Marathon bombers, but amnesty supporters sure are.

On CNN's "State of the Union" last weekend, Sen. Lindsey Graham's response to the Boston Marathon bombers being worthless immigrants who hate America -- one of whom the FBI cleared even after being tipped off by Russia -- was to announce: "The fact that we could not track him has to be fixed."

Track him? How about not admitting him as an immigrant?

As if it's a defense, we're told Tamerlan and Dzhokhar Tsarnaev (of the Back Bay Tsarnaevs) were disaffected "losers" -- the word used by their own uncle -- who couldn't make it in America. Their father had already returned to Russia. Tamerlan had dropped out of college, been arrested for domestic violence and said he had no American friends. Dzhokhar was failing most of his college courses. All of them were on welfare.

(Dzhokhar was given everything America had to offer, and now he only has one thing in his future to look forward to ... a tenured professorship.)

My thought is, maybe we should consider admitting immigrants who can succeed in America, rather than deadbeats.

But we're not allowed to "discriminate" in favor of immigrants who would be good for America. Instead of helping America, our immigration policies are designed to help other countries solve their internal problems by shipping their losers to us.

The problem isn't just illegal immigration. I would rather have doctors and engineers sneaking into the country than legally arriving ditch-diggers.

Teddy Kennedy's 1965 immigration act so dramatically altered the kinds of immigrants America admits that, since 1969, about 85 percent of legal immigrants have come from the Third World. They bring Third World levels of poverty, fertility, illegitimacy and domestic violence with them. When they can't make it in America, they simply go on welfare and sometimes strike out at Americans.
In addition to the four dead and more than 100 badly wounded victims of the Boston Marathon bombing, let's consider a few of the many other people who would be alive, but for Kennedy's immigration law:
-- The six Long Island railroad passengers murdered in 1993 by Jamaican immigrant Colin Ferguson. Before the shooting, Ferguson was unemployed, harassing women on subways, repeatedly bringing lawsuits against police and former employers, applying for workman's compensation for fake injuries and blaming all his problems on white people. Whom he then decided to murder.
-- The two people killed outside CIA headquarters in 1993 by Pakistani illegal immigrant Mir Qazi. He had been working as a driver for a courier company. (It's nearly impossible to find an American who can drive.)
-- Christoffer Burmeister, a 27 year-old musician killed in a mass shooting by Palestinian immigrant Ali Hassan Abu Kamal in 1997 at the Empire State Building. Hassan had immigrated to America with his family two months earlier at age 68. (It's a smart move to bring in immigrants just in time to pay them Social Security benefits!)
-- Bill Cosby's son, Ennis, killed in 1997 by 18-year-old Ukrainian immigrant Mikhail Markhasev, who had come to this country with his single mother eight years earlier -- because we were running short on single mothers.
Markhasev, who had a juvenile record, shot Cosby point-blank for taking too long to produce his wallet. He later bragged about killing a "n*gger."
-- The three people murdered at the Appalachian School of Law in 2002 by Nigerian immigrant Peter Odighizuwa, angry at America because he had failed out of law school. At least it's understandable why our immigration policies would favor a 43-year-old law student. It's so hard to get Americans to go to law school these days!
-- The stewardess and passenger murdered by Egyptian immigrant Hesham Mohamed Hadayet when he shot up the El Al ticket counter at the Los Angeles airport in 2002. Hesham, a desperately needed limousine driver, received refugee status in the U.S. because he was a member of the Muslim Brotherhood. Apparently, that's a selling point if you want to immigrate to America.
-- The six men murdered by Mexican immigrant Salvador Tapia at the Windy City Core Supply warehouse in Chicago in 2003, from which he had been fired six months earlier. Tapia was still in this country despite having been arrested at least a dozen times on weapons and assault charges. Only foreign newspapers mentioned that Tapia was an immigrant. American newspapers blamed the gun.
-- The six people killed in northern Wisconsin in 2004 by Hmong immigrant Chai Soua Vang, who shot his victims in the back after being caught trespassing on their property. Minnesota Public Radio later explained that Hmong hunters don't understand American laws about private property, endangered species, or really any laws written in English. It was an unusual offense for a Hmong, whose preferred crime is raping 12- to 14-year-old girls -- as extensively covered in the Fresno Bee and Minneapolis Star Tribune.
-- The five people murdered at the Trolley Square Shopping Mall in Salt Lake City by Bosnian immigrant Sulejman Talovic in 2007. Talovic was a Muslim high school dropout with a juvenile record. No room for you, Swedish doctor. We need resentful Muslims!
-- The 32 people murdered at Virginia Tech in 2007 by Seung-Hui Cho, a South Korean immigrant.
-- The 13 soldiers murdered at Fort Hood in 2009 by "accused" shooter Maj. Nidal Malik Hasan, son of Palestinian immigrants. Hasan's parents had operated a restaurant in Roanoke, Va., because where are we going to find Americans to do that?
-- The 13 people killed at the American Civic Association in Binghamton, N.Y., by Vietnamese immigrant Jiverly Wong, who became a naturalized citizen two years after being convicted of fraud and forgery in California. Wong was angry that people disrespected him for his poor English skills.
-- Florence Donovan-Gunderson, who was shot along with her husband, and three National Guardsmen in a Carson City IHOP gunned down by Mexican immigrant Eduardo Sencion in 2011.
-- The three people, including a 15-year-old girl, murdered in their home in North Miami by Kesler Dufrene, a Haitian immigrant and convicted felon who had been arrested nine times, but was released when Obama halted deportations to Haiti after the earthquake. Dufrene chose the house at random.
-- The many African-Americans murdered by Hispanic gangs in Los Angeles in the last few years, including Jamiel Shaw Jr., a star football player being recruited by Stanford; Cheryl Green, a 14-year-old eighth-grade student chosen for murder solely because she was black; and Christopher Ash, who witnessed Green's murder.
During the three years from 2010 through 2012, immigrants have committed about a dozen mass murders in this country, not including the 9/11 attack.
The mass murderers were from Afghanistan, South Korea, Vietnam, Haiti, South Africa, Ethiopia and Mexico. None were from Canada or Western Europe.
I don't want to hear about the black crime rate or the Columbine killers. We're talking about immigrants here! There should be ZERO immigrants committing crimes.
There should be ZERO immigrants accepting government assistance.
There should be ZERO immigrants demanding that we speak their language.
We have no choice about native-born losers. We ought to be able to do something about the people we chose to bring here.
Meanwhile, our government officials just keep singing the praises of "diversity," while expressly excluding skilled immigrants who might be less inclined to become "disaffected" and lash out by killing Americans.
In response to the shooting at Fort Hood, Army Chief of Staff Gen. George W. Casey Jr. said: "As horrific as this tragedy was, if our diversity becomes a casualty, I think that's worse."
On "Fox News Sunday" this week, former CIA director Gen. Michael Hayden said of the Boston bombing suspects, "We welcome these kinds of folks coming to the United States who want to be contributing American citizens."
Unless, that is, they have a college degree and bright prospects. Those immigrants are prohibited.
COPYRIGHT 2013 ANN COULTER
DISTRIBUTED BY UNIVERSAL UCLICK
Last Edited: April 24, 2013, 11:18 pm
I thought it was easy, got all correct.