CajunWin4's Blog
CajunWin4's Blog has 764 entries (0 private) and has been viewed 489,254 times.
Lottery Post members have made 1051 comments in CajunWin4's Blog.
CajunWin4 is a Standard member
BENGHAZI BOMBSHELL! VALERIE JARRETT, COMMANDER IN CHIEF
Thursday, May 29, 2014

CONFIDENTIAL SOURCES CLOSE TO CONSERVATIVE REPORT HAVE CONFIRMED THAT VALERIE JARRETT WAS THE KEY DECISION-MAKER FOR THE ADMINISTRATION, THE NIGHT OF THE BENGHAZI TERRORIST ATTACK ON 9/11/2012.
The chronology of the evening of 9/11 are as follows:
<a href="http://ox-d.beforeitsnews.com/w/1.0/rc?cs=5125e7a33c8bf&cb=INSERT_RANDOM_NUMBER_HERE" ><img src="http://ox-d.beforeitsnews.com/w/1.0/ai?auid=326914&cs=5125e7a33c8bf&cb=INSERT_RANDOM_NUMBER_HERE" border="0" alt=""></a>
At approximately 5 PM Washington time, reports came in through secure-channels that Special Mission Benghazi was under attack. Secretary of Defense, Leon Panetta and Chairman of the Joint Chiefs of Staff, General Martin Dempsey summoned the President,and briefed him on the crisis, face to face.
Subsequent to that brief meeting, President Obama proceeded to the White House to dine in his living quarters.
After supper, Barack Obama had a telephone conference scheduled with Israeli Prime Minister Benjamin Netanyahu. Senior Advisor to the President, Valerie Jarrett was present for that conference, which was held due to problems the President was having with the perception of him snubbing Netanyahu in previous, formal encounters.
The telephone call between Obama and Netanyahu carried on for a full two-hours, creating the appearance of respect between the two world leaders.
As that meeting drew to a close, Ms. Jarrett, who is also the Assistant to the President for Public Engagement and Intergovernmental Affairs, went from the living quarters to the White House Situation Room, where the attack in Benghazi was being monitored by Dempsey, Panetta and other top-ranking officials.
Whether she was instructed by the President to go there, or if she went of her own volition, is only known by the President and herself.
A critical question that needed to be answered, and the sole military-order that could have launched offensive-actions, neutralizing the Ansar al Sharia terrorists attacks on the Mission (the purpose of which is detailed here) and its subsequent attacks on the adjacent CIA Annex, was the issuance of "Cross Border Authority", an order that can only be issued by the Commander in Chief, himself.
As was reported earlier by Conservative Report, Cross Border Authority was denied.
Two revelations are deeply troubling:
First, it is reported that an Army Special Forces team was present with an AC-130U Spooky (also known as a Spectre Gunship) on the tarmac at the airport in Tripoli, Libya. The Spooky is a technologically sophisticated, tactical aircraft, operated by the U.S. Air Force Special Operations Command.
It operates under the overall Special Operations Command stationed at MacDill Air Force Base in Tampa, which is reportedly in charge of all military special operations units, including: Army Special Forces, Navy SEALS, Rangers and certain Marine units, as well as the USAF AC-130Us, and "stealth Blackhawks," used in the Bin Laden raid.
Sp Forces thumbThe AC-130U Spooky is equipped with weapons that sync with laser-designators, like those that Woods, Doherty and Ubben had on that lonely rooftop above the CIA Annex. The laser-designator was used to "paint" the mortar targets during the attack, subsequently claiming the lives of Woods and Doherty, and leaving Ubben without a leg. Had the AC-130U been on station, over the CIA Annex in Benghazi, moments before the mortar rounds were fired, instead of "awaiting further instructions," the entire outcome of the Benghazi fiasco would have been different.
Add to that, a team of Green Berets on the ground to secure and/or evacuate the Annex, and the outcome would have been two SEALS still alive, and a mess of dead terrorists.
Val JarrettThe second, and most troubling aspect of the refusal to issue Cross Border Authority is, who issued the refusal. Rather than the President, the Commander In Chief, making critical decisions, granting or denying the authority to initiate offensive-actions in support of our valiant fighting men, the decision not to take action was made by a person, to whom the people did not elect, nor did the Congress have confirmation power over.
The military-order, not to initiate action, saving our men in Benghazi, was issued by the President's Advisor, Valerie Jarrett.
And this is a "phony" scandal?


Source: http://itmakessenseblog.com/2014/05/29/benghazi-bombshell-valerie-jarrett-commander-in-chief/
Rumor?: U.S. Chief Justice Roberts "Signed Off On Interpol To Arrest And Remove Obama on 25 Charges of Treason".
Saturday, April 19, 2014
"Since obama reneged on his resignation, all offers of safe haven throughout the world have been removed.
"Obama will be prosecuted for multiple counts of treason to the fullest extent."
Charges of Treason against Obama including 2nd Amendment infringements, declaring war without consent of Congress and misuse of Posse Comitatus in the Bundly Land Management case…
Picture: John Roberts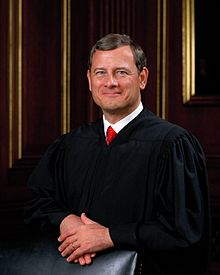 Obama took the Presidential Oath, swearing to ".. preserve, protect and defend the Constitution of the United States" but has: Article 1, Sect. 1
1. Used Executive Privilege in regards to Fast & Furious gun running scandal. When Government misconduct is the concern Executive privilege is negated.
2. Issued 23 Executive Orders on gun control – infringement of the 2nd Amendment.
3. Executive Order bypassing Congress on immigration – Article 1 Section 1, ALL Legislative power held by Congress.
4. NDAA – Section 1021. Due process Rights negated. Violation of 3rd, 4th, 5th, 6th, and 7th Amendments. White House: 'War on terrorism' is over Thursday, August 6, 2009
5. Executive Order 13603 NDRP – Government can seize anything.
6. Executive Order 13524 – Gives INTERPOL jurisdiction on American soil beyond law enforcement agencies, including the FBI.
7. Executive Order 13636 Infrastructure Cyber security – Bypassing Congress
Violations: Article 1 Section 1, Art. 4 sect. 4,
8. Signed into law the establishment of "NO Free Speech Zones" – noncompliance is a felony.
9. Attempt to tax political contributions –
1st. Congress shall make no law respecting an establishment of religion, or prohibiting the free exercise thereof; or abridging the freedom of speech, or of the press; or the right of the people peaceably to assemble, and to petition the Government for a redress of grievances.
Article I Section 7. All Bills for raising Revenue shall originate in the House of Representatives; but the Senate may propose or concur with Amendments as on other Bills.
Violations: 1st Amendment, Art.1 sect. 7
10. Defense of Marriage Act (DOMA) Law – Obama directed DOJ ( Dept. of Justice ) to ignore the Constitution and separation of powers and not enforce the law.
Violations:
Article III, Section 3 – Treason against the United States, shall consist only in levying War against them, or in adhering to their Enemies, giving them Aid and Comfort. No Person shall be convicted of Treason unless on the Testimony of two Witnesses to the same overt Act, or on Confession in open Court. The Congress shall have Power to declare the Punishment of Treason, but no Attainder of Treason shall work Corruption of Blood, or Forfeiture except during the Life of the Person attained. White House: 'War on terrorism' is over Thursday, August 6, 2009
11. Drone strikes on American Citizens – 5th Amendment Due process Rights negated.
Article II Section 2. The President shall be Commander in Chief of the Army and Navy of the United States, and of the Militia of the several States, when called into the actual Service of the United States; he may require the Opinion, in writing, of the principal Officer in each of the executive Departments, upon any Subject relating to the Duties of their respective Offices, and he shall have Power to grant Reprieves and Pardons for Offenses against the United States, except in Cases of Impeachment.
[The Trading with the Enemy Act (Public Law 65-91, 65th Congress, Session I, Chapters 105, 106, October 6, 1917) ] 18 USC 241 – Sec. 241
Violations : Art. 2 sect.2 , 5th amendment, 18 USC 241 – Sec. 241
12. Bypassed Congress and gave EPA power to advance Cap-n-Trade
Article I Section 1. All legislative Powers herein granted shall be vested in a Congress of the United States, which shall consist of a Senate and House of Representatives.
Violations: Art. 1 Sect. 1
13. Attempt for Graphic tobacco warnings (under appeal) –
Art. 1 sect. 8 Section 8. The Congress shall have Power To lay and collect Taxes, Duties, Imposts and Excises, to pay the Debts and provide for the common Defense and general Welfare of the United States; but all Duties, Imposts and Excises shall be uniform throughout the United States; (see list)
1st Amendment. Congress shall make no law respecting an establishment of religion, or prohibiting the free exercise thereof; or abridging the freedom of speech, or of the press; or the right of the people peaceably to assemble, and to petition the Government for a redress of grievances.
Violations: 1st Amendment. Art. 1 sect. 8
14. Four Executive appointments – Senate was NOT in recess (Court has ruled unconstitutional yet the appointees still remain)
Art. 1 sect 2 Section 2. The House of Representatives shall be composed of Members chosen every second Year by the People of the several States, and the Electors in each State shall have the Qualifications requisite for Electors of the most numerous Branch of the State Legislature.
Art. 1 sect . 5 Each House shall be the Judge of the Elections, Returns and Qualifications of its own Members, and a Majority of each shall constitute a Quorum to do Business; but a smaller Number may adjourn from day to day, and may be authorized to compel the Attendance of absent Members, in such Manner, and under such Penalties as each House may provide.
Violations: Art. 1 sect 2 & 5 ,
15. Obama took Chairmanship of UN Security Council -
Art 1 Sect. 9. Section 9. The Migration or Importation of such Persons as any of the States now existing shall think proper to admit, shall not be prohibited by the Congress prior to the Year one thousand eight hundred and eight, but a Tax or duty may be imposed on such Importation, not exceeding ten dollars for each Person.
Violation : Art 1 Sect. 9.
16. Obamacare ( A.C.A. ) mandate – SCOTUS (U.S. SupremeCourt ) had to make it a tax because there is no Constitutional authority.
Art. 2 sect. 1 Before he enter on the Execution of his Office, he shall take the following Oath or Affirmation:–"I do solemnly swear (or affirm) that I will faithfully execute the Office of President of the United States, and will to the best of my Ability, preserve, protect and defend the Constitution of the United States."
Violations : Art. 2 sect. 1 , Amendments 1, 2, 9, 10, & 14, Art. 1 sect. 7
18. Healthcare waivers – No president has dispensing powers
1st. Congress shall make no law respecting an establishment of religion, or prohibiting the free exercise thereof; or abridging the freedom of speech, or of the press; or the right of the people peaceably to assemble, and to petition the Government for a redress of grievances.
2nd. A well regulated Militia, being necessary to the security of a free State, the right of the people to keep and bear Arms, shall not be infringed.
9th. The enumeration in the Constitution (narrative), of certain rights, shall not be construed to deny or disparage others retained by the people.
10th. The powers not delegated to the United States by the Constitution, nor prohibited by it to the States, are reserved to the States respectively, or to the people.
14th. The Fourteenth Amendment, guaranteeing equal protection for all citizens, was necessary to secure for freed slaves the same rights as whites. Simply ending slavery was not enough. Prior to the Civil War, it was automatic in many states to treat blacks, whatever their status, as second-class citizens. A ruling by a court in Virginia in 1824 stated, without any effort at dissimulation, that, "And, yet, nobody has ever questioned the power of the legislature to deny to free blacks and mulattoes one of the fist privileges of a citizen — that of voting at election."
Art 1: Sect. 7 All Bills for raising Revenue shall originate in the House of Representatives; but the Senate may propose or concur with Amendments as on other Bills.
Violations: 1st, 2, 9,10, & 14th Amendment, Art 1: Sect. 7
19. Refuses to acknowledge state's 10th Amendment rights to nullify Obamacare ( Affordable Care Act ) .
Article I Section 1. All legislative Powers herein granted shall be vested in a Congress of the United States, which shall consist of a Senate and House of Representatives.
Violation: Art. 1 sect. 1 , Art. 2. sect. 1 , 10th Amendment
20. Congress did not approve Obama's war in Libya. Article I, Section 8, First illegal war U.S. has engaged in. Impeachable under Article II, Section 4. Obama falsely claims UN can usurp Congressional war powers.
Violations: Article I, Section 8, Art.2 sect. 1
21. Obama has acted outside the constitutional power given him – this in itself is unconstitutional.
Violations: Art. 2 sect 1
22. With the approval of Obama, the NSA and the FBI are tapping directly into the servers of 9 internet companies to gain access to emails, video/audio, photos, documents, etc. This program is code named PRISM. NSA also collecting data on all phone calls in U.S. Violation of 4th Amendment.
Violations: 4th Amendment.
23. Plans to sign U.N. Firearms treaty – 2nd Amendment.
Violation: 2nd ,4th, 9th, 10th , & 14TH Amendment, Art.1 Sect. 4 , Art. 2 sect. 1
24. The Senate/Obama immigration bill (approved by both) raises revenue – Section 7. All Bills for raising Revenue shall originate in the House of Representatives;
Violations: Art. 1 sect 4th, 7 , & 8th, Art. 2 sect. 1, Art. 4 sect. 4,
25. Obama refuses to uphold the Business Mandate Law (ACA) for a year. President does not have that authority – Article. I. Section. 1. All legislative Powers herein granted shall be vested in a Congress of the United States. The president "shall take care that the laws be faithfully executed" Article II, Section 3. posted on popular forum tonight
Posted by Midwest at 1:42 am
Posted by John MacHaffie at 10:09 PM
intel-rumors-update-4-18-judge-roberts-signed-off-on-interpol-to-arrest-and-remove-obama-action-expected-this-weekend
Shocking! The Most Corrupt Politicians List
Sunday, April 13, 2014
MOST CORRUPT POLITICIANS LIST
President Obama leads the "Top Ten Most Wanted Corrupt Politicians" for 2013, named by the Washington watchdog Judicial Watch.
This year the "honor" is for acting "as a one-man Congress, rewriting entire sections of federal law on his own."
Judicial Watch annually releases a list of the top politicians who misbehave while purportedly representing taxpayers in Washington. The 2013 "honors" go to, in alphabetical order, House Speaker John Boehner, CIA Director John Brennan, Sen. Saxby Chambliss, Hillary Clinton, Attorney General Eric Holder, former IRS commissioner Steve T. Miller and former IRS official Lois Lerner, ex-DHS Secretary Janet Napolitano, Obama, Sen. Harry Reid and Health and Human Services Secretary Kathleen Sebelius.
Several are perennial selections, including Obama, who has been on the list for seven years already, and Holder.
Obama, the organization contends, "is a master at catch-me-if-you can, corrupt politics."
"Not only is his administration secretive and dishonest; its callous disregard for the rule of law undermines our constitutional republic," the report said.
"Perhaps Obama's most outrageous actions over the past year were his continual lies about the ability of Americans to keep their own health insurance under Obamacare. According the Free Beacon, Obama misled the American people a total of 36 times between 2008 and 2013 with his promise, 'If you like your health insurance, you can keep it.' And according to NBC News, Obama knew, even as he repeated his lie, that 'more than 40 to 67 percent of those in the individual market would not be able to keep their plans, even if they liked them.'
"According to the Galen Institute, Obama has now unilaterally rewritten the Obamacare law as passed by Congress 14 times by executive fiat, with the majority of those changes coming in 2013. Those changes include such major overhauls as the congressional opt-out, eviscerating the individual mandate, and delaying the employer mandate. The latest Obama fix came on December 20, when he suddenly moved to allow hundreds of thousands of people who have lost their insurance due to Obamacare to sign up for bare-bone 'catastrophic' plans," it said.
The list also said that throughout 2013, the Obama family "continued to use the White House as its own personal travel bureau and the taxpayers as their personal expense account."
While Obama, the report said, "quickly disavowed any knowledge of the IRS assault on tea party and other conservative groups leading up to the 2012 presidential election, the fact is that it was the president himself who fingered the groups for what might be called 'special handling.'"
Obama had blasted conservative groups with attacks such as "We don't know who's behind these ads and we don't know who's paying for them," "You don't know if it's a foreign controlled corporation" and "The only people who don't want to disclose the truth are people with something to hide."
Boehner
Judicial Watch charged that House Speaker John Boehner has become a master at what Government Accountability Institute President Peter Schweizer calls the "Tollbooth Strategy."
That's when donations are accepted to move legislation down the road toward law, the report explained.
Among the actions cited were the Wireless Tax Fairness Act, which was brought up for a vote the day after Boehner's campaign collected "33 checks from wireless industry executives, totaling almost $40,000."
Brennan
Judicial Watch cites Brennan's decision to reveal the extent of U.S. penetration into al-Qaida, which forced a successful spy operation to be shut down. He also apparently orchestrated the administration's attempt to influence the storyline of the movie "Zero Dark Thirty."
Chambliss
The Georgia Republican was cited because the New York Times reported his abuses of loopholes through which campaign cash was converted into a lavish lifestyle.
The expenses included $10,000 on golf at Pebble Beach, nearly $27,000 at Ruth's Chris Steakhouse and $107,752 at the exclusive Breakers resort in Palm Beach, Fla., the report said.
Clinton
Judicial Watch said Hillary Clinton's downfall was Benghazi.
"On Jan. 23, 2013, outgoing Secretary of State Hillary Clinton testified to congressional committees regarding the terrorist attacks on the U.S. Consulate in Benghazi, which led to the murder of U.S. Ambassador Chris Stevens and three other American citizens. At times evasive, at other times defensive and aggressive, Clinton delivered her version of events in the days before and after the murders in Benghazi. And, in the end, the Secretary of State pretended to take 'responsibility,' but gave a predictable response regarding who is to blame: '…the level of responsibility for the failures…was set at the Assistant Secretary of State level and below,' Clinton said, referring to an investigation of the incident. In other words, this was not my fault," Judicial Watch reported.
Holder
He's a "regular" on the list, Judicial Watch said.
"In May 2013, Holder may well have committed perjury when he was involved in a back-and-forth with Rep. Hank Johnson, D-Ga., about whether the Department of Justice (DOJ) could prosecute reporters under the Espionage Act for publishing classified material. In response to Johnson's interrogatories Holder made the following statement: "In regard to potential prosecution of the press for the disclosure of material – this is not something I've ever been involved in, heard of, or would think would be wise policy."
However, Holder previously had approved a search warrant for the email account and phone records of Fox News reporter James Rosen, Judicial Watch said.
Miller and Lerner
The trouble for Miller and Lerner was that the IRS admitted to targeting anti-Obama tea party organizations and other conservatives during the 2012 election. The IRS "purposely stonewalled the approval of nonprofit applications from 'tea party' and other conservative groups that were seeking tax exempt status."
"According to a report by the agency's inspector general released in May 2013, for more than 18 months beginning in early 2010: 'The IRS used inappropriate criteria that identified for review tea party and other organizations applying for tax-exempt status based upon their names or policy positions instead of indications of potential political campaign intervention.'"
Lerner headed the department that was involved.
Napolitano
Judicial Watch explained she "played a major role in doing an end-run around existing immigration law by helping President Obama implement his Deferred Action for Childhood Arrivals (DACA) directive in lieu of DREAM Act passage."
Sebelius
"The Obama administration's own lawyers determined Sebelius could be fired for violating federal law when reports surfaced that she had campaigned for Obama while acting in her official capacity as an executive branch official during the last presidential campaign. This made Kathleen Sebelius the first member ever of a president's cabinet to be found guilty of violating the Hatch Act," Judicial Watch said, among other issues.
Dishonorable mentions went to former New York Mayor Michael Bloomberg, outgoing Virginia Gov. Bob McDonnell and incoming Virginia Gov. Terry McAuliffe, former Rep. Rick Renzi, R-Ariz., and National Security Adviser Susan Rice.
Last year's list included Obama, GOP Rep. Vern Buchanan, Holder, Clinton, Rice, Steven Chu, Illinois Democrat Jesse Jackson Jr., New Jersey Sen. Robert Menendez, Reid, Florida Republican David Rivera and Sebelius.
The entire 2011 list: Rep. Spencer Bachus, R-Ala.; former Sen. John Ensign, R-Nev.; Rep. Alcee Hastings, D-Fla.; Holder; Rep. Jesse Jackson Jr., D-Ill.; Obama; Rep. Laura Richardson, D-Calif.; Rep. David Rivera, R-Fla.; Rep. Maxine Waters, D-Calif.; and Rep. Don Young, R-Alaska.
Huge! Members Of Both Houses Of Congress Begin Receiving Copies Of Documents demanding the resignations of six top government officials including…
Wednesday, April 9, 2014
From the American Spring Headquarters
PRESS RELEASE
Effective April 8, 2014
America Demands 'Administrative Revisions'
At nine o'clock, the morning of April 8, Members of both houses of Congress began receiving copies of
documents demanding the resignations of six, top government officials, including Articles of Impeachment against
President Obama, for violating their oath of office, and/or by committing high crimes against the state, and requiring
Congress to enforce the demands, or be held accountable.
This bold move is only the second time in our nation's rich history such a demand has been made to relieve our
oppressed and abused people from an egalitarian, corrupt, and unresponsive regime.
As polls and water cooler conversations continue to reflect America's resistance growing stronger against
administration policies and actions in flagrant violation of the Constitution and our Bill of Rights, it is clear something
must change. We have only two options: surrender to totalitarian rule by Marxist ideologues, or enforce our American
ideals and principles.
So who has the boldness to make such declarations? None other than the American People; Citizens, constituents,
just us 'folks', demanding to be heard. Standing up as our spokesman is retired Army Colonel Harry Riley, who feels
compelled to act by the pervasive litany of illegal legislative and administrative actions, compounded by the
Administration's rebuff last October of WWII veterans just trying to pay their respects to their fallen comrades at an openair
memorial (paid for by their blood and treasure) in their nation's capital.
"But when a long train of abuses and usurpations, pursuing invariably the same Object evinces a design

to reduce them under absolute Despotism, it is their right, it is their duty, to throw off such Government,

and to provide new Guards for their future security." –Declaration of Independence
Operation American Spring (OAS – www.oas2014.com) is modelled after Arab Spring, Ukrainian Spring, and
other successful, popular, and massive demonstrations against oppressive bureaucracies. The one distinguishing
characteristic of OAS over other regime-altering events is our Founding Documents: the Declaration of Independence—
which clarifies such a change in government as our duty; and the Constitution—which not only allows such change, but
provides the process by which the change may take place in a peaceful and civil manner.
Although OAS has set the bar high, 10 to 20 million Americans committed to reform our government under
Constitutional constraints, there are indications they may well reach, perhaps, even exceed their goals. Another key factor
that differentiates OAS from previous attempts to reach the deaf ears of our Administration is that OAS leaders are
committed to stay in DC until their demands are met. And in the face of those who claim that even if those numbers are
achieved, there is no way our corrupt leadership will comply with the People's demands—one only has to witness the
Arab and Ukrainian movements—where they turned out their corrupt and incompetent usurpers without the benefit of
Constitutional validation.
Which brings us to one point no one can deny: The People outnumber their administrators, and regardless how
much control the ones at the top seize, they always fall—always have, always will. It only matters how much pain they
are willing to inflict on the People, and how much pain our 'leaders' are willing to bear themselves, before they collapse.
PRESS RELEASE
Effective April 8, 2014
# # #


Source: http://ppsimmons.blogspot.com/2014/04/breaking-members-of-both-houses-of.htm
Black Male Journalist on Obamas-—THIS is *ONE* YOU need to read!!
Sunday, March 16, 2014
Black Male Journalist on Obamas-—THIS is *ONE* YOU need to read!!
The below summary of Barack and Michelle Obama's 5 year reign in the White House is by far the best I've ever read as it squarely hits the nail on the head.
And it took a black reporter writing it to make it as effective as it is. A white man's account would be instantly criticized by the liberal media as pure racism. But, how can anyone scream Racist when an exacting description of the Obamas is penned by a well known journalist of color?
(Mychal Massie is a respected writer and talk show host in Los Angeles.)
BEST SUMMATION OF BARACK AND MICHELLE OBAMA EVER!

The other evening on my twitter, a person asked me why I didn't like the Obama's. Speci?cally I was asked: "I have to ask, why do you hate the Obama's? It seems personal, not policy related. You even dissed (disrespect) their Christmas family picture."

The truth is I do not like the Obamas, what they represent, their ideology, and I certainly do not like his policies and legislation. I've made no secret of my contempt for the Obamas. As I responded to the person who asked me the aforementioned question, I don't like them because they are committed to the fundamental change of my/our country into what can only be regarded as a Communist state.

I don't hate them per de?nition, but I condemn them because they are the worst kind of racialists, they are elitist Leninists with contempt for traditional America. They display disrespect for the sanctity of the of?ce he holds, and for those who are willing to admit same, Michelle Obama's raw contempt for white America is transpicuous.

I don't like them because they comport themselves as emperor and empress. I expect, no I demand respect, for the Of?ce of President, and a love of our country and her citizens, from the leader entrusted with the governance of same. President and Mrs. Reagan displayed an unparalleled love for the country and her people. The Reagan's made Americans feel good about themselves and about what we could accomplish.

His arrogance by appointing 32 leftist czars and constantly bypassing congress is impeachable. Eric Holder is probably the MOST incompetent and arrogant DOJ head to ever hold the job. Could you envision President Reagan instructing his Justice Department to act like jack-booted thugs?

Presidents are politicians and all politicians are known and pretty much expected to manipulate the truth, if not outright lie, but even using that low standard, the Obama's have taken lies,dishonesty, deceit, mendacity,subterfuge and obfuscation to new depths. They are verbally abusive to the citizenry, and they display an animus for civility.

I do not like them, because they both display bigotry overtly, as in the case of Harvard Professor Louis Gates, when he accused the Cambridge Police of acting stupidly, and her code speak pursuant to now being able to be proud of America. I view that statement and that Mind set as an insult to those who died to provide a country where a Kenyan, his illegal alien relatives, and his alleged progeny, could come and not only live freely, but rise to the highest, most powerful, position in the world.

Michelle Obama is free to hate and disparage whites because Americans of every description paid with their blood to ensure her right to do that. I have a saying, that "the only reason a person hides things, is because they have something to hide." No president in history has spent over a million dollars to keep his records and his past sealed.

And what the two of them have shared has been proven to be lies. He lied about when and how they met, he lied about his mother's death and problems with insurance, Michelle lied to a crowd pursuant to nearly $500,000 bank stocks they inherited from his family. He has lied about his father's military service, about the civil rights movement, ad nausea. He lied to the world about the Supreme Court in a State of the Union address.

He berated and publicly insulted a sitting Congressman. He has surrounded himself with the most rabidly, radical, socialist academicians today. He opposed rulings that protected women and children that even Planned Parenthood did not seek to support. He is openly hostile to business and aggressively hostile to Israel.

His wife treats being the First Lady as her personal American Express Black Card (arguably the most prestigious credit card in the world). I condemn them because, as people are suffering, losing their homes, their jobs, their retirements, he and his family are arrogantly showing off their life of entitlement – as he goes about creating and fomenting class warfare.

I don't like them, and I neither apologize nor retreat from my public condemnation of them and of his policies. We should condemn them for the disrespect they show our people, for his willful and unconstitutional actions pursuant to obeying the Constitutional parameters he is bound by, and his willful disregard for Congressional authority.

Dislike for them has nothing to do with the color of their skin; it has everything to do with their behavior, attitudes, and policies. And I have open scorn for their constantly playing the race card.

I could go on, but let me conclude with this. I condemn in the strongest possible terms the media for refusing to investigate them, as they did President Bush and President Clinton, and for refusing to label them for what they truly are. There is no scenario known to man, whereby a white President and his wife could ignore laws, ?aunt their position, and lord over the people, as these two are permitted out of fear for their color.

As I wrote in a syndicated column titled, "Nero In The White House" – "Never in my life, inside or outside of politics, have I witnessed such dishonesty in a political leader.

He is the most mendacious political ?gure I have ever witnessed. Even by the low standards of his presidential predecessors, his narcissistic,contumacious arrogance is unequaled. Using Obama as the bar, Nero would have to be elevated to sainthood.

Many in America wanted to be proud when the ?rst person of color was elected President, but instead, they have been witness to a congenital liar, a woman who has been ashamed of America her entire life, failed policies, intimidation, and a commonality hitherto not witnessed in political leaders. He and his wife view their life at our expense as an entitlement – while America's people go homeless, hungry and unemployed.


Source: http://nesaranews.blogspot.com/2014/03/black-male-journalist-on-obamas-this-is.html
Urgent: Congress Passes Bill to Sue Obama With "Enforce The Law" Act
Wednesday, March 12, 2014
by Pete Santilli, The Pete Santilli Show & The Guerilla Media Network
Congress passed a bill which essentially puts a muzzle on the Obama Administration's repetitive violations of the law; particularly the U.S. Constitution. The "Enforce the Law Act", HR 4138 was sponsored by Trey Gowdy (R. S.C.), and would authorize the House of Senate to sue the executive branch for not enforcing laws and provide expedited processing through the federal courts. The bill is one of several the House GOP are pushing to stop Obama's "imperial presidency".
Despite Republicans sitting on their hands and refusing to stop Obama's decimation of the U.S. Constitution, they appear to have suddenly mustered an election season blast of energy to do something for the voters they pretend to be obligated to. This legislation is a great score for the Republicans, but we should not forget the damage the do-nothing Republicans have caused by letting Obama rape the country from the Oval office. At minimum, Obama deserves to be impeached.
We must also remember the damage caused by the Republicans for allowing Obama to unilaterally alter Obamacare on 20 separate occasions, giving millions an exemption from the individual mandate; at the same time allowing the insurance companies to collect their legislated fee guarantees. Essentially, Obama cut the potential revenue by exempting millions, and despite the program being dependent on insurance premiums from everyone, if there's a "loss", the insurance companies are guaranteed to get paid regardless. The government picks up the tab. Obama would never know to think through this because he's not a businessman; he's a community organizing communist.
House Judiciary Chairman Bob Goodlatte (R., Va.) said the Obama administration has "ignored" the Constitution.
"From Obamacare to welfare and education reform, to our nation's drug enforcement and immigration laws, President Obama has been picking and choosing which laws to enforce," he said. "In place of the checks and balances established by the Constitution, President Obama has proclaimed that 'I refuse to take 'no' for an answer' and that 'where [Congress] won't act, I will.'"
"Throughout the Obama presidency we have seen a pattern: President Obama circumvents Congress when he doesn't get his way," Goodlatte said.
Democrats called the vote a "sham", but we consider the source, as these are the same democrats who think Benghazi is a conspiracy theory and that Obama's birth certificate on WhiteHouse.gov is real.
Related Article: http://freebeacon.com/house-passes-enforce-the-law-act/
WND EXCLUSIVE
Heat turned up on Obama's IRS minion
House panel preparing vote to censure Lois Lerner
Jerome R. Corsi
NEW YORK – The Republican-controlled House Oversight and Government Reform Committee has now taken steps to focus on former IRS official Lois Lerner as the culprit in the administration scandal that targeted conservative organizations.
The committee is preparing the path for a vote to censure Lerner, the former director of tax-exempt organizations at the IRS, for taking the Fifth Amendment a second time after initially agreeing to testify at a committee hearing March 5, according to a the 141-page report released by committee Tuesday.
Rep. Darrell Issa, R-Calif., the committee chairman, said the majority report "offers detailed evidence about steps Lerner took to crack down on organizations that exercised their constitutional rights to free speech."
The report, "Lois Lerner's Involvement in the IRS Targeting of Tax-Exempt Organizations," concluded that the committee's investigation of Lerner's "role in the IRS's targeting of tax-exempt organizations found that she led efforts to scrutinize conservative groups while working to maintain a veneer of objective enforcement."
Jay Sekulow, chief counsel of the American Center for Law and Justice, said the "maliciousness and corruption of former IRS official Lois Lerner are now clear."
The ACLJ currently represents 41 organizations involved in a federal lawsuit challenging the IRS.
"This report underscores what we have known for many months now," Sekulow said.
The committee said its report makes clear "the extent to which Lerner acted to ensure that the agency intentionally waged a battle against conservative 501(c)(4)'s, violating their rights of freedom of speech and association, because it had an ideological disagreement with the Supreme Court and with the Tea Party."
"It's not the job of the IRS to overrule the Supreme Court, and it's not the job of the IRS to crush political movements its leaders dislike," the committee said. "Her deep involvement in this scheme raises even more questions about who else was involved – including at the White House."
The House committee staff report clearly indicated Lerner was responding to political pressure from Democrats in Congress to clamp down on conservative organizations seeking tax-exempt status in the wake of the 2012 Supreme Court case Citizens United v. Federal Election Commission.
"Through emails, documents and the testimony of other IRS officials, the committee has learned a great deal about Lois Lerner's role in the IRS targeting scandal since the committee first issued a subpoena for her testimony," the staff report noted.
The report's conclusions were clear.
"She was keenly aware of acute political pressure to crack down on conservative-leaning organizations. Not only did she seek to convey her agreement with this sentiment publicly, she went so far as to engage in a wholly inappropriate effort to circumvent federal prohibitions in order to publicize her efforts to crack down on a particular Tea Party applicant. She created unprecedented roadblocks for Tea Party organizations, worked surreptitiously to advance new Obama Administration regulations that curtail the activities of existing 501(c)(4) organizations – all the while attempting to maintain an appearance that her efforts did not appear, in her own words, 'per se political."
The staff report specifically charged Lerner allowed her left-leaning political views to influence her administration of IRS tax-exempt rules and regulations in a partisan manner designed to discriminate against conservative groups mentioning "tea party" or "patriot" in their application for tax-exempt status and in favor of "progressive" groups.
The staff report concluded that from "her days at the Federal Election Commission, Lerner's left-leaning politics were known and recognized."
"Even at a supposedly apolitical agency like the IRS, her views should not have been an obstacle to fair and impartial judgment that would impair her job performance," the report said. "But amidst a scandal in which her agency deprived Americans of their Constitutional rights, a relevant question is whether the actions she took in her job improperly reflected her political beliefs. Congressional investigators found evidence that this occurred."
WND reported Issa adjourned last week's hearing after asking only seven questions when Lerner asserted for a second time her Fifth Amendment privilege not to incriminate herself.
On June 28, the House Oversight Committee voted that Lerner had waived her Fifth Amendment privilege by making a voluntary opening statement asserting her innocence at a May 22 hearing.
Prior to the March 5 hearing, Lerner had indicated she would only testify in exchange for a grant of immunity; subsequently, in a series of emails between Lerner's attorney and committee staff, she agreed to testify openly, but requested a one-week delay for the March 5 hearing.
When Issa adjourned the hearing last week, ranking member Rep. Elijah Cummings, R-Md., objected with an angry tirade that prompted Issa to have his mic cut off.
"I am a member of the House of Representatives and I am tired of this," Cummings asserted in an angry voice.
For several minutes after Issa gaveled the hearing to a close, Cummings continued to read his statement into a closed microphone as the hearing room emptied and Lerner sat at the witness table listening.
On Jan. 12, WND reported that the IRS has proposed new rules that would limit the ability of conservative 501(c)4 groups to participate in the mid-term elections this November as they had in 2010, when Republicans grabbed majority control of the House of Representatives.
Last week, WND reported Cleta Mitchell, a leading Washington-based attorney representing a number of grass-roots organizations claiming they were targeted by the IRS, said at the CPAC annual conference of conservatives last week that the Department of Justice had questioned Lerner sometime during the previous six months. However, the department, under Attorney General Eric Holder, so far has declined to initiate criminal prosecutions against Lerner or any other IRS officials implicated in the discrimination scandal .
Obama To Pave Way For 30,000 Syrian Islamists To "Resettle" In America
30,000 new taxpayer supported refugees (who likely hate us) will be soon be welcomed by our "president" while he simultaneously continues with his very unpopular push to grant amnesty to over 30 MILLION illegal aliens. What about the already anemic jobs outlook for the MILLIONS of unemployed Americans? Fact of the day: There are currently 3 unemployed Americans for every job opening.*
In a shocking move that makes counter-terrorism measures worthless, the Obama Administration is working to secure the "resettling" of some 30,000 Syrian Islamists within the United States. Syria's civil war has displaced thousands of people. The Wall Street Journal is reporting that thousands of Syrians need new countries of residence, and the International Rescue Committee is making sure this happens. With this, the IRC made the audacious statement through Vice President for Public Policy Sharon Waxman, calling on the "US and other countries to open their doors to vulnerable Syrian refugees and notes that resettlement must be an integral part of the humanitarian response." Forget all counter-terrorism measures that are put into place for the protection of this country. The Muslim Obama Administration will make sure that Syrian Islamists have a new home in America, that no jihadi will be turned away.
The gates of Hell have been opened, thanks to President Obama, Attorney General Eric Holder, and radical progressives across the country. In successfully working to end "racial" profiling, albeit Muslim profiling, the next move is to secure the "settlement" of 30,000 Syrian Islamists within the United States. It won't be done all at once, but if Obama and his minions of Muslim lovers have there way, at least 30,000 Islamists, and many more, will be calling America their home. For a President that has so openly supported Al-Qaeda in Syria recently, this is their open invitation to make a permanent home in the U.S., all under the guise of a "humanitarian outreach."
The Wall Street Journal article, which was published on January 10, 2014 and written by Miriam Jordan reports:
U.S. plans to resettle thousands of Syrians displaced by their country's civil war could hinge on those refugees receiving exemptions from laws aimed at preventing terrorists from entering the country. A U.S. official stated publicly for the first time this week that some of the 30,000 especially vulnerable Syrians the United Nations hopes to resettle by the end of 2014 will be referred to the U.S. for resettlement. More than two million Syrians have fled their country since the war erupted in 2011, creating the worst refugee crisis since the Rwandan genocide, advocates say. About 20 countries, mostly in Europe, have agreed to take 18,000 Syrians, according to United Nations High Commission for Refugees, or UNHCR, the agency charged with referrals. The U.S. has not set a specific target for how many refugees it will resettle. But at a Senate hearing Tuesday, State Department Assistant Secretary Anne Richard said, "We expect to accept referrals for several thousand Syrian refugees in 2014." Post-9/11 immigration laws designed to keep out terrorists have had the unintended consequence of ensnaring some innocent people. For example, some of the provisions treat providing food or services to rebels—even those supported by the U.S.—as "material support" to terrorism. Sen. Dick Durbin (D., Ill.), a key proponent of refugee resettlement, said the "overly broad" provisions would prevent a Syrian who gave a cigarette or a sandwich to a Free Syrian Army soldier from coming to the U.S. as a refugee.
http://www.preppersworldusa.com/2014/01/18/obama-pave-way-30000-syrian-islamists-resettle-america/
* http://www.politifact.com/truth-o-meter/statements/2014/jan/07/gene-sperling/there-are-3-unemployed-people-every-job-opening-ob/
To All Americans: Obama Has Phony Identity Papers; Obama 100% Certifiable Fraud
AN OPEN LETTER TO ALL AMERICANS -
OPEN YOUR EYES, USE YOUR COMMON SENSE,
EXAMINE THE FACTS, AND APPLY SOME INTELLECTUAL HONESTY
By Anonymous
Somehow, some way, I would hope that this article would be disseminated throughout the land and read by all Americans. No doubt read enthusiastically by those patriots who fully understand the frightful course our country is taking, this essay will nevertheless be ignored by the vast majority of citizens who blissfully go about their lives unaware that their country has been hijacked and that their freedom and liberties are being stolen by the very people that have been entrusted to preserve and protect them. Many of these unenlightened can be characterized quite simply as stupid and ignorant; constituting the vast majority of the Democratic/Socialist/Communist Party's voting base here in America. They are the clueless who go to the polls and negate the votes cast by the informed voter. They are the brain-washed or brain-dead; the "me first" voters.
Then there are the haters; those who will simply deride and demean this message. These are the spiteful, malevolent Marxist/Communists types, the "give me more" entitlement voters, the social justice aficionados, the intolerant anti-life, anti Christian crowd, the self-professed victims, the global warming fanatics and the myriad of progressive social engineering freaks and miscreants who are waging a vicious and un-relenting war against traditional American Christian and family values . Theirs is a nasty "win at all costs" campaign driven by intolerance and hate, deceit, lies, insults and intimidation.
This despicable and ungrateful lot is readily discerned. They are all around you. Simply put they are the Obama androids. They are the herd that refuses to look at the truth, refuses to be intellectually honest, ignores common sense and will never allow facts to illuminate or fertilize their feeble minds lest it interfere or defeat their "at all costs" agenda. These are the true haters of America; they despise the Constitution and the foundational principles upon which this country was founded and they despise you and any other person who dares get in their way. They are the Obots and they are led by America's number one enemy: Barack Hussein Obama, purported 44th president of the United States and the principle conspirator and perpetrator of the greatest crime ever committed against the American people.
In the media some of the more notable bootlickers are Chris Mathews, Eugene Robinson, David Corn, Juan Williams, Andrea Mitchell, Donna Brazile, Chris Hayes, Candy Crowley, Savannah Guthrie, George Stephanopoulos, Barbara Walters, Ed Schultz, Keith Olbermann , Anderson Cooper, Al Sharpton, Lawrence O'Donnell , Arianna Huffington, Oprah Winfrey and Melissa Harris Perry; for that matter anyone and everyone at MSNBC. Actually there are literally hundreds if not thousands of these media frauds. They lack a personal sense of ethics and moral responsibility. They are incapable of maintaining any allegiance and loyalty to the citizens; they are incapable of accuracy and truthfulness. They are hypocrites of the highest order, blinded by skin color and their socialist/new world order agenda; they are undoubtedly the biggest reason why the truth about Obama's identity has not been widely reported in the mainstream media. There are others who are culpable in this massive cover-up but the mainstream media outlets and these so called journalists have done a masterful job of hiding the truth from the American masses. Shame on them. And then there are the Mark Levin and Bill O'Reilly types who posture and pontificate as they too in their own way provide cover for the illegitimate Obama.
More on the media in a following essay.
The sad reality is that Mr. Obama is a 100% certifiable fraud. He is not who he says he is and he is undoubtedly not constitutionally qualified to be POTUS. The hard truth is that he has usurped the presidency and created a national security crisis of unfathomable proportions. Obama's crimes and overt anti-American policies threaten America's very existence and increasingly embolden our enemies and endanger the safety and welfare of all her citizens.
Lt. Cdr Walter Fitzpatrick eloquently and accurately characterized Obama's ascension to power in a 2009 complaint conveniently ignored by the courts and by Obama himself:
"you [Mr. Obama] have broken in and entered the White House by force of contrivance, concealment, conceit, dissembling, and deceit. Posing as an imposter president and commander in chief, you have stripped civilian command and control over the military establishment. Known military criminal actors – command racketeers – are now free in the exercise of military government intent upon destruction of America's constitutional government."
Fitzpatrick continued: We come now to this reckoning. I accuse you [Obama] and your military-political criminal assistants of TREASON. I name you and your military criminal associates as traitors. Your criminal ascension manifests a clear and present danger. You fundamentally changed our form of government. The Constitution no longer works.
But what is even more dismaying is the fact that everyone in Congress; every single congressperson and senator knows full well that Obama is a phony. I know that because the concerned, law-abiding, freedom-loving American citizens have actually provided irrefutable evidence of Obama identity fraud and his violations of the law to their so-called representatives time and time again; via letters, faxes and town-hall confrontations. Yes, every member of Congress has been put on notice by their constituents and yet these so-called "servants of the people" have done nothing! They refuse to address the issue. They refuse to uphold their sworn duty to uphold the Constitution. In fact they have tried to deflect or marginalize the issue with disinformation and outright lies; some have literally hid and run from constituents and many have actually scoffed and insulted citizens when confronted face to face with the people they are supposed to be working for. The audacity of these politicians is breathtaking. These incidents are frequent and well documented. These politicians are a disgrace and they are not fit to serve the American people.
Now for those who do not know the Obama fraud issue thoroughly and sadly there are many millions who do not (thanks to the lap dog media), let's apply some common sense, some intellectual honesty and some hard facts as we lay out the truth. Please note that everything stated here can be substantiated by you the reader. If you should have any doubts, I implore you to fact check and research yourself. The information is out there; do not take my word. Trust but verify.
The indisputable, irrefutable fact is that the putative president of the United States, the man known as Barack Hussein Obama, is a FRAUD. He is not who he says is and his agenda is patently un-American, anti-American, anti-Christian, anti-life, divisive, dishonest and intended to do destroy the founding principles that are the underpinning of a free and prosperous society. If you disagree, then you have not been paying attention. It's going on every day; right in front of your very nose. For those who actually have paid attention it is both obvious and horrifying. Meantime the Congress and the media ignore as our country is being systematically destroyed.
OBAMA IDENTITY FRAUD – THE THREE "BIGGIES" ANYONE SHOULD BE ABLE TO UNDERSTAND
Simply put, there is a trinity of obvious identity crimes that provide the basic foundation and clearest understanding of Barack Hussein Obama's serial identity fraud and phony life narrative:
Obama's birth "certificates" both short form and the long form released by Obama on April 27, 2011 and currently posted on whitehouse.gov are obvious and easily provable forgeries;
Obama's purported selective service registration card (a requirement for Obama's employment in the federal government) is an obvious and easily provable forgery, manufactured in 2008;
. Obama's SSN used on his recent tax returns does not belong to him. It was issued to a man born in 1890. Furthermore there are dozens of other SSN numbers associated with his name.
STOP right there. Doesn't this give you pause to wonder why the POTUS has completely bogus identity documents? AKA Obama has a forged birth certificate and forged selective service registration card AND is using the SSN of someone else? This is criminal. The "common citizen" would be prosecuted and punished. Is it not reasonable and fair for people to ask why? How can this be? Is an investigation not warranted? Of course it is. It's common sense. The Obots however are only blinded by skin color and ideology. Common sense and facts are something they cannot and will not address.
I'll say it again. Obama has phony identity papers. Plain, pure and simple. If you're honest with yourself, discerning and open minded you will come to the same conclusion. If you do not wish to stipulate to the truth of these contentions, I would urge you to get off your duff and do the research yourself. Prove the Birthers wrong . However, I warn you will be wasting your time. It cannot be done. And it is for that very simple reason that this issue continues to fester and will not go away.
Americans who care about the Constitution, the rule of law, fair elections, freedom and liberty, have seen the facts, know the truth and will not cower and slink away and watch America be destroyed by this illegitimate Communist cabal.
Because common sense and facts dictate it, more and more people are learning the truth about the contemptible fraud in the White House and his evil anti-American policies. As Samuel Adams said: It does not take a majority to prevail…but rather an irate, tireless minority, keen on setting brushfires of freedom in the minds of men.
Freedom-loving Americans who recognize what is at stake, who understand the truth and recognize that our government is one built now on lies and corruption, have lit the brushfire. Those flames of truth and freedom are now spreading rapidly. It is time to join the fight and continue to fan those flames. We cannot afford to allow Obama tyranny to quench the fires of freedom. The future of your children and grandchildren and in fact America's very survival is at stake.
References:
1. www.birtherreport.com Daily news and updates re: Obama usurpation of the presidency and ongoing crimes against America.
2. MCSO Cold Case Posse Criminal Enforcement Special Services
www.mcsoccp.org/joomla www.mcsoccp.org/joomla/index.php?start=3
3. Mario Apuzzo, Esq., "Barack Obama: The De Facto President of the United States-Maybe a Born Citizen But Not a "Natural born Citizen," puzo1.blogspot.com/2013… (1/21/2013)
4. Dr. Herb Titus, Esq., constitutional law professor, former dean of the Regent University
School of Law, "Born in HI Does Not Make Obama Natural Born Citizen," http://youtu.be/esiZZ-1R7e8 (5/9/2011)
5. Leo Donofrio, Esq., "Why Obama is ineligible – regardless of his birthplace," http://www.wnd.com/2010/04/134881 … (4/01/2010)
6. Sheriff Arpaio, "Full Press Conference Sheriff Joe Arpaio Barack Obama Birth
Certificate," http://youtu.be/alVzyfptF80 (July 17, 2012)




Source: http://www.birtherreport.com/2014/02/to-all-americans-obama-has-phony.html
Obama FCC plan for monitors in newsrooms, 1984 telescreens, FCC no jurisdiction over cable news or print publications, ACLJ petition, Big brother is…
Thursday, February 20, 2014
Obama FCC plan for monitors in newsrooms, 1984 telescreens, FCC no jurisdiction over cable news or print publications, ACLJ petition, Big brother is watching you,Obamathink
"kept his back turned to the telescreen. It was safer, though, as he well knew, even a back can be revealing. A kilometre away the Ministry of Truth, his place of work, towered vast and white above the grimy landscape."…George Orwell "1984″
"His earlier thought returned to him: probably she was not actually a member of the Thought Police, but then it was precisely the amateur spy who was the greatest danger of all. He did not know how long she had been looking at him, but perhaps for as much as five minutes, and it was possible that his features had not been perfectly under control. It was terribly dangerous to let your thoughts wander when you were in any public place or within range of a telescreen. The smallest thing could give you away. A nervous tic, an unconscious look of anxiety, a habit of muttering to yourself — anything that carried with it the suggestion of abnormality, of having something to hide. In any case, to wear an improper expression on your face (to look incredulous when a victory was announced, for example) was itself a punishable offence. There was even a word for it in Newspeak: facecrime, it was called."…George Orwell "1984″
"My starting point is always a feeling of partisanship, a sense of injustice. When I sit down to write a book, I do not say to myself, 'I am going to produce a work of art'. I write it because there is some lie that I want to expose, some fact to which I want to draw attention, and my initial concern is to get a hearing."…George Orwell essay 1946
Once again, we warned you beginning early in 2008.
Still don't believe that the Obama camp has embraced the totalitarian tactics that George Orwell warned of in "1984?"
A passage from "1984."
"With the deep, unconscious sigh which not even the nearness of the telescreen could prevent him from uttering when his day's work started, Winston pulled the speakwrite towards him, blew the dust from its mouthpiece, and put on his spectacles. Then he unrolled and clipped together four small cylinders of paper which had already flopped out of the pneumatic tube on the right-hand side of his desk.
In the walls of the cubicle there were three orifices. To the right of the speakwrite, a small pneumatic tube for written messages, to the left, a larger one for newspapers; and in the side wall, within easy reach of Winston's arm, a large oblong slit protected by a wire grating. This last was for the disposal of waste paper. Similar slits existed in thousands or tens of thousands throughout the building, not only in every room but at short intervals in every corridor. For some reason they were nicknamed memory holes. When one knew that any document was due for destruction, or even when one saw a scrap of waste paper lying about, it was an automatic action to lift the flap of the nearest memory hole and drop it in, whereupon it would be whirled away on a current of warm air to the enormous furnaces which were hidden somewhere in the recesses of the building.
Winston examined the four slips of paper which he had unrolled. Each contained a message of only one or two lines, in the abbreviated jargon — not actually Newspeak, but consisting largely of Newspeak words — which was used in the Ministry for internal purposes. They ran:
times 17.3.84 bb speech malreported africa rectify
times 19.12.83 forecasts 3 yp 4th quarter 83 misprints verify current issue
times 14.2.84 miniplenty malquoted chocolate rectify
times 3.12.83 reporting bb dayorder doubleplusungood refs unpersons rewrite fullwise upsub antefiling
With a faint feeling of satisfaction Winston laid the fourth message aside. It was an intricate and responsible job and had better be dealt with last. The other three were routine matters, though the second one would probably mean some tedious wading through lists of figures.
Winston dialled 'back numbers' on the telescreen and called for the appropriate issues of The Times, which slid out of the pneumatic tube after only a few minutes' delay. The messages he had received referred to articles or news items which for one reason or another it was thought necessary to alter, or, as the official phrase had it, to rectify. For example, it appeared from The Times of the seventeenth of March that Big Brother, in his speech of the previous day, had predicted that the South Indian front would remain quiet but that a Eurasian offensive would shortly be launched in North Africa. As it happened, the Eurasian Higher Command had launched its offensive in South India and left North Africa alone. It was therefore necessary to rewrite a paragraph of Big Brother's speech, in such a way as to make him predict the thing that had actually happened. Or again, The Times of the nineteenth of December had published the official forecasts of the output of various classes of consumption goods in the fourth quarter of 1983, which was also the sixth quarter of the Ninth Three-Year Plan. Today's issue contained a statement of the actual output, from which it appeared that the forecasts were in every instance grossly wrong. Winston's job was to rectify the original figures by making them agree with the later ones. As for the third message, it referred to a very simple error which could be set right in a couple of minutes. As short a time ago as February, the Ministry of Plenty had issued a promise (a 'categorical pledge' were the official words) that there would be no reduction of the chocolate ration during 1984. Actually, as Winston was aware, the chocolate ration was to be reduced from thirty grammes to twenty at the end of the present week. All that was needed was to substitute for the original promise a warning that it would probably be necessary to reduce the ration at some time in April.
As soon as Winston had dealt with each of the messages, he clipped his speakwritten corrections to the appropriate copy of The Times and pushed them into the pneumatic tube. Then, with a movement which was as nearly as possible unconscious, he crumpled up the original message and any notes that he himself had made, and dropped them into the memory hole to be devoured by the flames.
What happened in the unseen labyrinth to which the pneumatic tubes led, he did not know in detail, but he did know in general terms. As soon as all the corrections which happened to be necessary in any particular number of The Times had been assembled and collated, that number would be reprinted, the original copy destroyed, and the corrected copy placed on the files in its stead. This process of continuous alteration was applied not only to newspapers, but to books, periodicals, pamphlets, posters, leaflets, films, sound-tracks, cartoons, photographs — to every kind of literature or documentation which might conceivably hold any political or ideological significance. Day by day and almost minute by minute the past was brought up to date. In this way every prediction made by the Party could be shown by documentary evidence to have been correct, nor was any item of news, or any expression of opinion, which conflicted with the needs of the moment, ever allowed to remain on record. All history was a palimpsest, scraped clean and reinscribed exactly as often as was necessary. In no case would it have been possible, once the deed was done, to prove that any falsification had taken place. The largest section of the Records Department, far larger than the one on which Winston worked, consisted simply of persons whose duty it was to track down and collect all copies of books, newspapers, and other documents which had been superseded and were due for destruction. A number of The Times which might, because of changes in political alignment, or mistaken prophecies uttered by Big Brother, have been rewritten a dozen times still stood on the files bearing its original date, and no other copy existed to contradict it. Books, also, were recalled and rewritten again and again, and were invariably reissued without any admission that any alteration had been made. Even the written instructions which Winston received, and which he invariably got rid of as soon as he had dealt with them, never stated or implied that an act of forgery was to be committed: always the reference was to slips, errors, misprints, or misquotations which it was necessary to put right in the interests of accuracy.
But actually, he thought as he re-adjusted the Ministry of Plenty's figures, it was not even forgery. It was merely the substitution of one piece of nonsense for another. Most of the material that you were dealing with had no connexion with anything in the real world, not even the kind of connexion that is contained in a direct lie. Statistics were just as much a fantasy in their original version as in their rectified version. A great deal of the time you were expected to make them up out of your head. For example, the Ministry of Plenty's forecast had estimated the output of boots for the quarter at one-hundred-and-forty-five million pairs. The actual output was given as sixty-two millions. Winston, however, in rewriting the forecast, marked the figure down to fifty-seven millions, so as to allow for the usual claim that the quota had been overfulfilled. In any case, sixty-two millions was no nearer the truth than fifty-seven millions, or than one-hundred-and-forty-five millions. Very likely no boots had been produced at all. Likelier still, nobody knew how many had been produced, much less cared. All one knew was that every quarter astronomical numbers of boots were produced on paper, while perhaps half the population of Oceania went barefoot. And so it was with every class of recorded fact, great or small. Everything faded away into a shadow-world in which, finally, even the date of the year had become uncertain.
Winston glanced across the hall. In the corresponding cubicle on the other side a small, precise-looking, dark-chinned man named Tillotson was working steadily away, with a folded newspaper on his knee and his mouth very close to the mouthpiece of the speakwrite. He had the air of trying to keep what he was saying a secret between himself and the telescreen."
From TheBlaze February 19, 2014.
"Obama Administration's Plan to Study Newsrooms Is Drawing Plenty of Public Opposition"
"A plan by the Federal Communications Commission to study how news organizations select stories has prompted about 10,000 people to sign a petition demanding: "no government monitors in newsrooms."
That's according to the American Center for Law and Justice, which announced the petition Wednesday and said it reached that number within the first two hours.
Obama Administrations Plan to Study Newsrooms Is Drawing Plenty of Public Opposition
The FCC announced a Multi-Market Study of Critical Information Needs last year, saying that it wanted to understand the process of which stories are selected, station priorities, content production, populations served, perceived station bias and perceived percent of news dedicated to each of the "critical information needs" in a community, Fox News reported.
But Jay Sekulow, chief counsel of the ACLJ, a conservative legal group, said he worries it could be used to intimidate certain news organizations into covering issues that government officials feel are important.
"This is an extremely troubling and dangerous development that represents the latest in an ongoing assault on the Constitution by the Obama administration," Sekulow said in a statement. "We have seen a corrupt IRS unleashed on conservatives. We have seen an imperial president bypass Congress and change the law with executive orders."
The FCC only has jurisdiction over the broadcast industry, not over cable news or print publications. Networks, local stations and most radio stations would be subject to evaluation.
"Now we see the heavy hand of the Obama administration poised to interfere with the First Amendment rights of journalists," Sekulow said. "It's clear that the Obama administration is only interested in utilizing intimidation tactics – at the expense of Americans and the Constitution. The federal government has no place attempting to control the media, using the unconstitutional actions of repressive regimes to squelch free speech.""
Read more:
http://www.theblaze.com/stories/2014/02/19/obama-administrations-plan-to-study-newsrooms-is-drawing-plenty-of-public-opposition/
Barack Obama Is A Criminal And Criminals Belong In Prison!
Dear Conservative,
The United States has never had a more tyrannical and overreaching President! He has absolutely no respect for the law or the Constitution and he can only be classified as a criminal!
In his 2014 "Year of Action," President Obama has promised to go around Congress and act alone whenever possible. Rather than work with Congress, Barack Obama intends to rule the country by executive fiat.
The response in Congress has been startling. When Obama promised during his State of the Union to circumvent Congress with unconstitutional executive orders, Members of Congress actually stood up and cheered. Instead of fulfilling their Constitutional duties to write the law, Democrat Congressmen have actually begun drafting executive orders for the President to sign instead…
That's right, instead of introducing legislation for Congress to debate and vote on, Democrats are drafting executive orders for the President to sign directly. Texas Congresswoman Sheila Jackson Lee (D) says that the "[Democrat] caucus will put us on the right path and we'll give President Obama a number of executive orders that he can sign with pride and strength." The Democrats intend to make this their number one priority, Lee explains, and she urges her colleagues to "write up these executive orders — draft them, of course — and ask the president to stand with us…"
The Democrats plan to push through a number of their most progressive policies by completely going around Congress. This is blatantly unconstitutional! What is even worse is the fact that Obama and the Democrats don't seem to even care… They believe that they are above the law and that they can't be touched…
They are wrong! They are NOT above the law!
Thankfully, the Constitution provides We the People with a means to stop this tyrannical President! We must force Congress to impeach President Barack Obama before it is too late!
Take Action! Tell Congress to Impeach, Convict, and Arrest Barack Hussein Obama for high crimes committed against the American People and our Constitutional Republic!
Just two months into his "Year of Action" when he intends to rule by executive fiat, Obama has issued a number of executive orders and directives that are neither constitutional nor logical. In many cases, the Supreme Court has already ruled that the President does not have the authority to do what he is doing. Yet, Obama continues on, daring you to stop him…
The year began with Obama promising to sign Executive Order 13658 to increase the minimum wage for Federal contractors. This is unconstitutional! The Supreme Court has already ruled in Youngstown Sheet and Tube Co. v. Sawyer that "the President's power, if any, to issue the [executive] order must stem either from an act of Congress or from the Constitution itself." The Court elaborates, explaining that "when the President takes measures incompatible with the expressed or implied will of Congress, his power is at its lowest ebb." Given the fact that Congress set the minimum wage and has yet to adjust it, any attempt by Obama to increase the minimum wage without Congress is blatantly unconstitutional!
Next, the Obama administration unilaterally delayed Obamacare's Employer Mandate for the second time! This marks the 28th time that Barack Obama has unconstitutionally changed, altered, or delayed elements of the Affordable Care Act. How do we know this was unconstitutional? Well, the Supreme Court has also ruled on this issue as well! The Supreme Court ruled in Clinton vs. City of New York that the President does not have the Constitutional authority to alter a law or statute, explaining that "there is no provision in the Constitution that authorizes the President to enact, to amend, or to repeal statutes." The Affordable Care Act explicitly says that the Employer Mandate must go into effect on Jan. 1, 2013, however thanks to Obama's lawlessness, this part of the law has been delayed until 2016. This is completely unconstitutional!
Last year, when Congress refused to pass Obama's DREAM Act, which would have legalized illegal aliens brought into this country as children, the President implemented the program anyway by ordering his administration not to deport any young illegal aliens. Now, Democrats are encouraging Barack Obama to extend this executive order to ALL illegal immigrants in the country! With one signature, Obama could order his administration to cease prosecuting illegal immigrants all together! Barack Obama must be impeached, and it should have happened years ago!
Take Action! Tell Congress to Impeach, Convict, and Arrest Barack Hussein Obama for high crimes committed against the American People and our Constitutional Republic!
Congress is starting to hear us. Both Republicans and Democrats recognize that the President's executive orders and directives are "lawless" and "blatantly unconstitutional."
Sen. Mike Lee has been one of the most vocal opponents of Obama's unconstitutional executive orders. On Obama's decision to delay the Employer Mandate again, Lee criticized the action as "a shameless power grab" and that the "Constitution doesn't give the President that power."
What does Mike Lee intend to do about this? Nothing!
On a recent Sunday morning talk show, Sen. Mike Lee agreed that Obama's executive directives were tyrannical and lawless, but the Senator admitted that "little can be done about it."
Little can be done about it? What on earth is Mike Lee talking about?
The GOP has been touting the fact that 100 Congressional Republicans have signed onto the Stop This Overreaching President (STOP) Resolution. What the GOP doesn't understand is that the American people don't want a weak, unenforceable resolution that will eventually die in the Senate, anyway. The American people don't want Congress to just act for the sake of acting.
There is only one way to definitively stop Barack Obama's tyranny and the Constitution exclusively empowers Congress to do so through impeachment proceedings. Only Congress can stop Obama, yet they don't even want to consider that measure! The founders didn't intend for 'impeachment' to be a taboo subject. The impeachment provision of the Constitution is designed as a mechanism for the American people and their representatives in Congress to stop a tyrannical and overbearing executive.
Just two months into the year, Obama's actions in 2014 alone warrant impeachment proceedings. Impeachment provides an opportunity for the President to answer to the American people directly. Yet, we aren't only looking at what the President has done this year… Obama has five previous years of unconstitutional executive orders and actions that pale in comparison to his recent efforts.
How about the fact that Obama gave rifles to Mexican drug cartels, who then used them to kill an American border patrol agent? That is a blatantly criminal act, yet, like Richard Nixon, Obama exerted executive privilege to keep his administration's criminal acts classified!
How about the fact that when Americans were being ambushed by terrorists in Benghazi, Libya, Obama told the military to "stand down" and just let them die?
How about the fact that, like Richard Nixon, Barack Hussein Obama used the IRS to target and silence his political opponents?
The President has asserted that he possesses the authority to spy on your phone calls without warrant, infringe on your second amendment rights without cause, and assassinate American citizens abroad without due process!
This is tyranny and Congress must impeach Barack Obama now!
Take Action! Tell Congress to Impeach, Convict, and Arrest Barack Hussein Obama for high crimes committed against the American People and our Constitutional Republic!
A recent Economist poll finds that 71% of Obama voters regret voting for the President. It is no surprise that Obama's approval rating is lower than ever. The American people overwhelmingly disagree with the President on every one of his policy proposals, yet the President continues to press on with his unpopular agenda. So, the American people voted for Congressmen and Senators who represent their interests. Instead of accepting that he is a lame-duck President, Barack Obama has pledged to go around Congress to unconstitutionally implement his agenda.
Congress has an obligation to impeach, convict, and arrest this criminal President. That much is true. But, you also have an obligation to force Congress to act! You have a duty to hold Congress' feet to the fire and refuse to accept anything short of impeachment and conviction!
Over the past week, more Congressmen and Senators have come out and voiced their support of impeachment proceedings. The candidates running to replace retiring and vulnerable legislators are deliberately making impeachment a part of their platforms. Why? Because the American people demand it!
The American people have had enough watching this President violate his oath of office and the constitution! The American people deserve answers. The President must answer for his crimes and only impeachment proceedings can force him to!
Take Action! Tell Congress to Impeach, Convict, and Arrest Barack Hussein Obama for high crimes committed against the American People and our Constitutional Republic!
Sincerely,
Joe Otto
Conservative Daily