jarasan's Blog
jarasan's Blog has 1,102 entries (0 private) and has been viewed 1,197,071 times.
Lottery Post members have made 3833 comments in jarasan's Blog.
jarasan is a Platinum member
A Kaine rally in Fla. HAHAHAHAHAHAHAHAHAHA!!!!!!!
http://www.thegatewaypundit.com/2016/10/wow-tim-kaine-holds-rally-30-people-show/
VS.
Believe me it is going to be yuge!!!!!!!!
He acted surprised.............what a beady eyed commie.
http://www.lifezette.com/polizette/wikileaks-kaine-clinton-lied-vp-selection/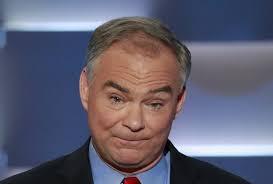 His Spanish sucks. He is a fake.
Whoops! I forgot who was my buddy giving me millions in Uranium and pay fo' play. The idiots of the left still will ignore this.
Read it and learn:
http://www.breitbart.com/big-government/2016/10/22/schweizer-wikileaks-show-clinton-campaign-chair-john-podesta-became-business-partners-vladimir-putin/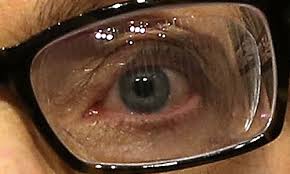 I see money.
All those protestors at Trump rallies are mfering demoncRAT plants in collusion with the DNC. You won't believe this:
Video#1!!!!!
Watching this makes one want to call Barry up and thank him for all the unifying he did. Pathetic. From Drudge:
She is repulsive. She is arrogant. She should be in jail.
http://dailycaller.com/2016/10/17/fbi-docs-hillary-was-so-unpleasant-security-agents-didnt-want-to-protect-her/
All of you.... worship me, or else.
They've been doing it since they gave us Trump.
http://www.mcclatchydc.com/opinion/article108682032.html
Still waiting. Don't be manipulated by the media.
Somehow I'm not surprised, the Democratic party is heavily influenced by Muslim thinking. I always thought this guy was super sleazy but had no idea about the rest!
Begin forwarded message:
Interesting. Why are we never told the whole story????
Breitbart has reported that Clinton's V.P. pick, Tim Kaine, is among the top anti-Israel senators. He is the top recipient of PAC funds from George Soros's anti-Israel group, J Street. He distinguished himself as one of eight senators to walk out on Benjamin Netanyahu's historic speech to a joint session of Congress warning against the so-called Iran deal.
Kaine's record on the Islamic threat here in America is far, far worse than that.
In exchange for campaign contributions, he appointed a radical jihadi to the Virginia Immigration Commission. Esam Omeish runs a group described by federal prosecutors in a 2008 court filing "as the overt arm of the Muslim Brotherhood in America." Omeish is the V.P. of a radical mosque that had the al-Qaeda operative Anwar Al-Awlaki as its imam and two of the 9/11 hijackers and Nidal Hasan, the perpetrator of the Fort Hood shooting, in the congregation. Omeish is still a board member, even as he serves on the Virginia Immigration Commission.
Omeish was also chairman of the board of a New Jersey mosque with terrorist ties, including an imam whom the Department of Homeland Security wants to deport for having links to Hamas. As if that weren't enough, Omeish pledged in a video to help Palestinians who understand that "the jihad way is the way to liberate your land."
When a state delegate wrote a letter to then-Governor Kaine warning him that the MAS has "questionable origins, "a Kaine spokesperson said the charge was bigotry.
Kaine also has close ties with Jamal Barzinji, whom the Global Muslim Brotherhood Watch describes as a founding father of the U.S. Muslim Brotherhood.?
He first came on to the FBI's radar in 1987-1988 when an informant inside the Brotherhood identified Barzinji and his associated groups as being part of a network of Brotherhood fronts to "institute the Islamic Revolution in the United States."
The source said Barzinji and his colleagues were "organizing political support which involves influencing both public opinion in the United States as well as the United States Government using "political action front groups with no traceable ties."
(snip) Barzinji was nearly prosecuted but the Obama Justice Department dropped plans for indictment.
Barzinji played a major role in nearly every Brotherhood front in the U.S. and was vice president of the International Institute of Islamic Thought (IIIT), which came under terrorism investigation also.
What is truly chilling about Kaine's association with known terrorists is that the indictment of Al-Arian says the jihadist's strategy was to "seek to obtain support from influential individuals, in the United States under the guise of promoting and protecting Arab rights."
The quotes about Brotherhood operative Barzinji's aspirations to use civil rights advocacy as a means to influence politicians are especially relevant when you consider that video from the event honoring Barzinji shows Kaine saying that it was his fourth time at the annual dinner and thanked his "friends" who organized it for helping him in his campaign for lieutenant-governor and governor and asked them to help his Senate campaign.
Like Hillary, Tim Kaine's affection for jihadists is a quid pro quo:
he gives them cover and appointments to positions of power, and they give him money.
(snip) The Barzinji-tied New Dominion PAC donated $43,050 to Kaine's gubernatorial campaign.
The PAC has very strong ties to the Democratic Party in Virginia, with almost $257,000 in donations. This likely explains why Barzinji's grandson served in Governor McAuliffe's administration and then became the Obama Administration's liaison to the Muslim-American community.
The Middle East Forum's Islamist Money in Politics database shows another $4,300 donated to Kaine's Senate campaign in 2011-2012 by officials from U.S. Muslim Brotherhood entities. Another $3,500 came from Barzinjis IIIT organization.
The New York Sun sees Kaine as one of the few senators who fully backed the Obama-Hillary Middle East disaster, including the open disrespect and hostility to our ally, Israel.
Can it be a coincidence that of all the millions of Americans Secretary Clinton could have picked as her running mate, she chose, in Senator Kaine, one of the eight Democrats who boycotted Prime Minister Netanyahu's address last year to a joint meeting of Congress. Not a chance. It's one marker of the fact that for all Mrs. Clinton's protestations of support for the Jewish State, it would be a fool's wager to count on her when the chips are down.
Hillary's choice of Tim Kaine reveals her intentions as president to continue the Obama policy of promoting the Muslim Brotherhood and Iran and betraying Israel. The choice of Kaine also reveals Hillary's reckless disregard for homeland security. She has chosen a man who is willing to cozy up to well-known terror-promoters here in America in exchange for cash.
The media wants us to think Donald Trump is dangerous. This is the face of danger: Clinton-Kaine, importers of jihadi terror to America.
Eye opening first hand account.
http://www.breitbart.com/big-government/2016/10/15/exclusive-american-worker-forced-train-foreign-replacement-reveals-how-hillary-clinton-betrayed-him/
Why in the fuque are they broadcasting this???????????????? WTF is wrong with this country???????????? GOD dam democrats and the media are playing with fire.
http://www.nbcnews.com/news/us-news/cia-prepping-possible-cyber-strike-against-russia-n666636
Another reason there is a likelihood Trump will win. Really? Is this what America wants in its military? Other countries gotta be laughing.
http://www.washingtontimes.com/news/2016/oct/12/pentagon-issues-handbook-on-sex-change-in-the-rank/
Last Edited: October 14, 2016, 8:27 am
A little sample:
Donald Trump is continuing to deal with the fallout from his lewd hot mic comments that were revealed last Friday. Hillary Clinton quickly pounced on Trump's 2005 remarks, in which he bragged about being able to get away with groping women without consent, describing them as 'horrific'.
However, in the days since the Republican nominee's comments emerged, many are highlighting 'offensive' lyrics in songs from Clinton's supporters.
Conservative pundit Betsy McCaughey got the conversation going during a segment on CNN, when she read out some Beyonce lyrics in an attempt to discredit the Democratic nominee.
'Hillary Clinton expresses that she finds (Trump's) language on that bus horrific, but in fact she likes language like this,' McCaughey said, before quoting a line from Beyonce's hit, Formation. '"I came to slay bitch, when he F me good I take his ass to red lobster"… That happens to be a line from Beyonce.
'Her favorite performer whom she says she idolizes and would like to imitate. 'So you know what I'm saying to you? There's a lot of hypocrisy in Hillary Clinton expressing such horror at the language on the bus.'
Hillary Clinton has the backing of a number of prominent artists, with Pusha T, Chance the Rapper, ASAP Rocky and 50 Cent all supporting her, in addition to Beyonce. Here are some of the most 'offensive' lyrics from some of her supporters.
Q-Tip – – 'I'm the undercover brother dump your ho in the trunk. Save all the sad songs and the tearjerkers. N****s step up it's the lyrical worker.' Hot Sex, Midnight Marauders, A Tribe Called Quest.
– 'We can't judge you 'cause we ain't hug you. We sent you off to other hoods and let them n****s f*** you.' MPA, King Push.
– 'I'm red leather, this cocaine, I'm Rick James, hoI'm bill-droppin', Ms Pac-Man, this pill poppin'-a** ho. I'm poppin' too, these blue dolphins need two coffins,' Mercy, Cruel Summer, Kanye West.
Pusha T – – 'We can't judge you 'cause we ain't hug you. We sent you off to other hoods and let them n****s f*** you.' MPA, King Push.
– 'I'm red leather, this cocaine, I'm Rick James, hoI'm bill-droppin', Ms Pac-Man, this pill poppin'-a** ho. I'm poppin' too, these blue dolphins need two coffins,' Mercy, Cruel Summer, Kanye West.
Snoop Dogg – 'Look here b***h, you fine and I dig your style. Come f*** with a n**** and do it "Doggystyle".' B***h Please, No Limit Top Dogg.
– 'Cause when I bust my n*t I'm raising up off the cot.Don't get upset, girl, that's just how it goes.' Gin and Juice, Doggystyle.
I dig rap and p***y. True art dig?
Hey remember actions speak louder than words, this is 8 years ago, Barry with a boner in front of all the female reporters!!!!!! Go Barry!!!!! Go!!!I know barry isn't running but why wasn't CNN outraged at this penile aggression of the future POTUS of the USA??? Fuque the troll hypocrites.
Barry Boner Show for the ladies.