jarasan's Blog
jarasan's Blog has 1,018 entries (0 private) and has been viewed 1,120,460 times.
Lottery Post members have made 3599 comments in jarasan's Blog.
jarasan is a Platinum member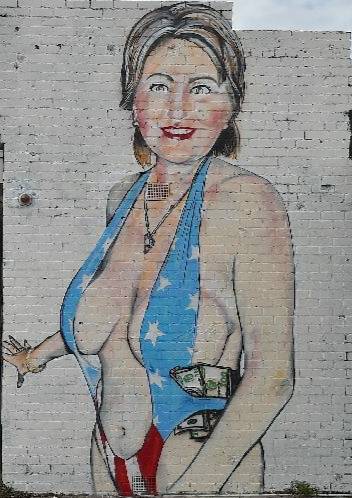 I got some cash for you!!!!!!
Forced labor from govt. employees in the fields....................hmmmm sounds pretty good huh?
http://money.cnn.com/2016/07/29/news/economy/venezuela-decree-farm-labor/
Boring, I don't blame him, hill the beast's false narrative, words, theater, a pile of crap prose. All she said was ZERO!!!!! 4 more of barry????
Pay more taxes great.....
http://www.atr.org/full-list-hillary-s-planned-tax-hikes

Higher taxes. YAY! She should pay a tax for that branding on her lingua franca.
You can't make this stuff up.
They were booing every time they mentioned hilldog's name.
http://www.infowars.com/bernie-delegate-dnc-is-replacing-sanders-supporters-with-paid-seat-fillers-to-create-fake-unity/
I've been gipped! Go away burnie!
Can you see it? It is right there.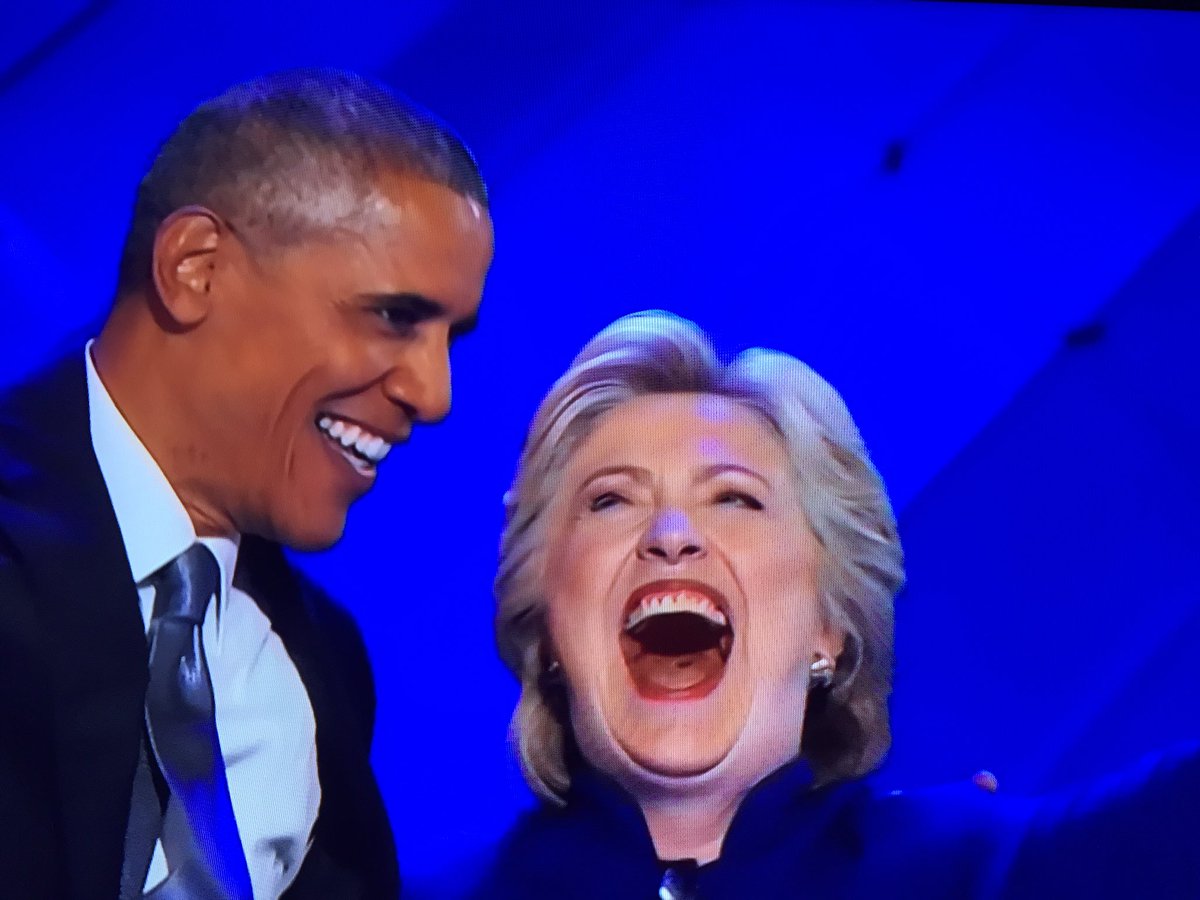 WTH?
The DNC is a racketeering, extorting, money laundering, poorly organized crime ring. They are SAD criminals. ABC news is catching on!!!!!!!!!!

Last Edited: July 27, 2016, 9:25 pm
This is so fitting. The unity is so overwhelming, people know they have been given the shaft, braazzy brazile is complicit as well.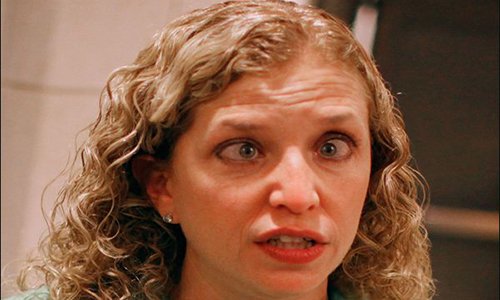 I got her done! Yeehaw!!!!!!
Last Edited: July 25, 2016, 8:15 pm
The demoncRATS built a 4 mile fence around the convention center in Philly!! But it ain't keeping out drugs and non Americans it is keeping American citizens out...............this convention is a members only plantation, and these members are the demoncRAT masters.
Good video of the fence on periscope, some jail fences aren't this well built, I estimate the rent at 4miles which is 21,120 ftX $100/ft = $2million (materials) + labor 200 guys @ $25/hr for 2weeks 80 hrs 200 x 25 x80 = $400,000 so this thing give or take cost a couple million bucks.
https://www.periscope.tv/brokencarpenter/1lPKqAWWYYNKb
article:
http://www.theamericanmirror.com/dnc-erects-four-mile-fence-around-philly-convention-site/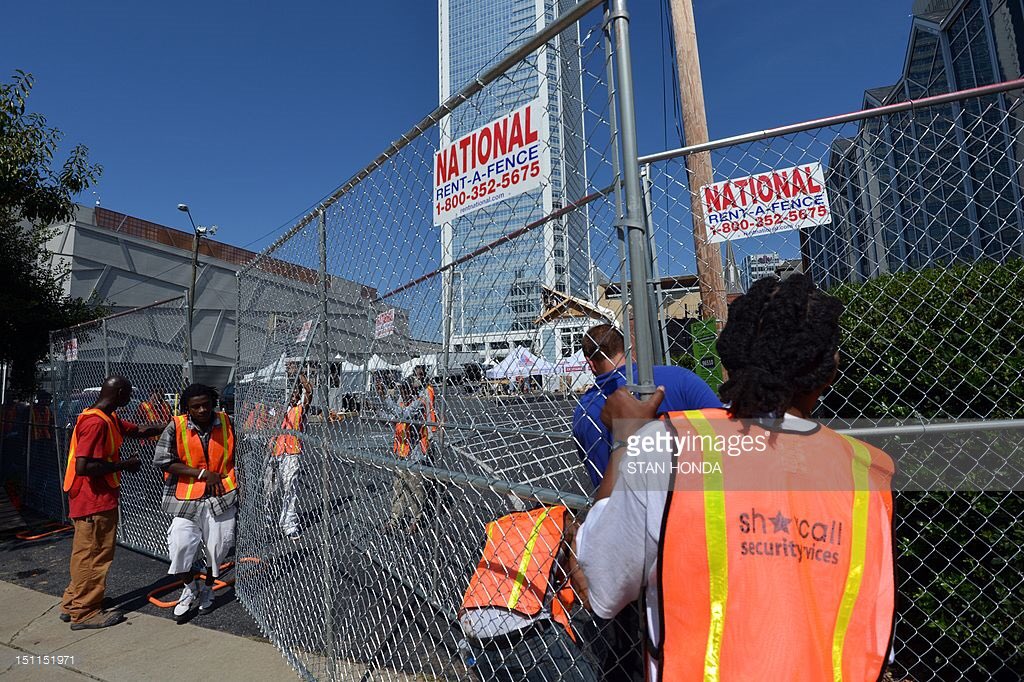 Is this what Americans want leading the USA.................a gaggle of bigoted feminazi women??? Seriously, if they were women of character no problem, but these freaks????????
http://www.dailymail.co.uk/news/article-3273404/Democratic-National-Committeewoman-says-party-clearing-path-Hillary-women-charge-want-way.html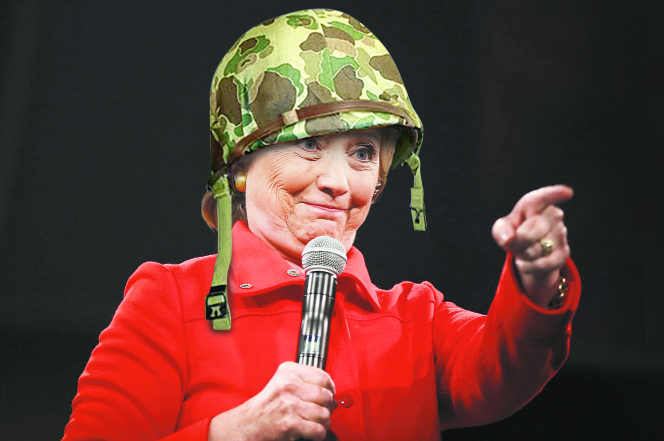 This is a sick, racist, bigoted, demoncRAT party.
I think they just feel the same way about things, socially, you know the fascist socialism thingy.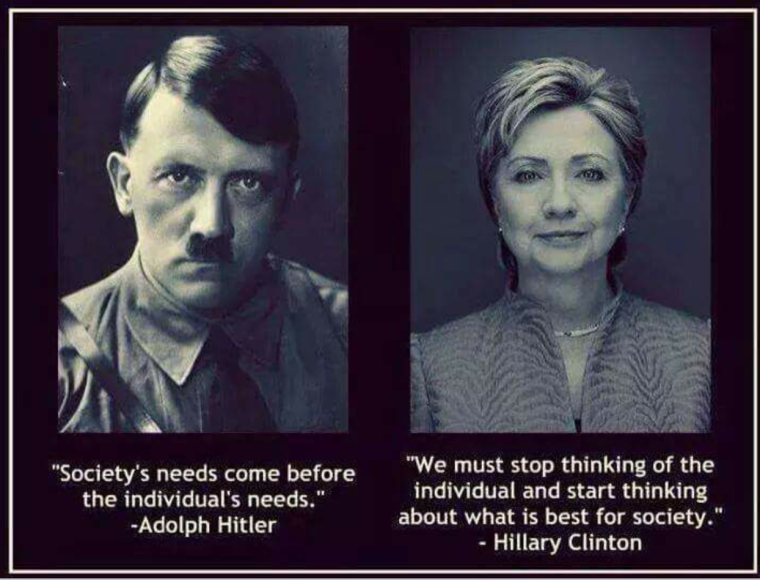 Well is it or isn't it???
This how the lucyfur banana demoncRAT party operates, y'all got shafted!!!! Your massas............& by decree of lucyfur put hill the beast where she is today.
http://dailycaller.com/2016/07/22/wikileaks-releases-nearly-20000-hacked-dnc-emails/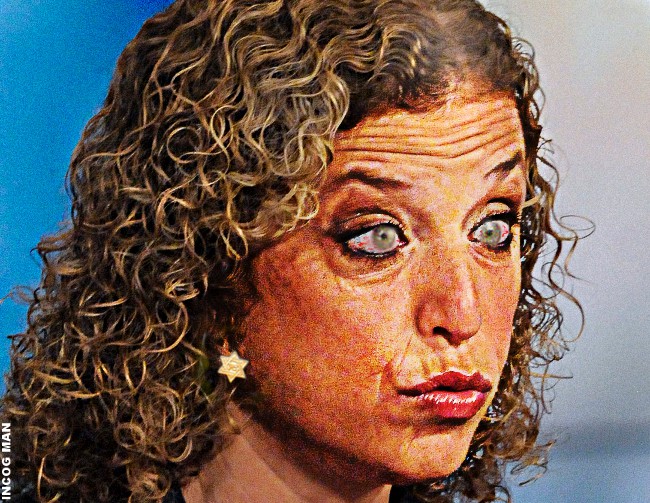 lucyfur.
by John Street:
Hillary Clinton's campaign and the DemoncRATic Party upset some police officers this week with their decision on whom to not have address the DemoncRATic National Convention — and now some Philadelphia cops are speaking out less than a week before the big event officially kicks off in their city.
The Philadelphia Fraternal Order of Police chastised the presumptive DemoncRATic nominee Wednesday with a FB stating:
The Fraternal Order of Police is insulted and will not soon forget that the DemoncRATic Party and Hillary Clinton are excluding the widows, and other family members of Police Officers killed in the line of duty who were victims of explicit, and not implied racism, and "being on duty in blue."

"It is sad that to win an election," the local chapter continued, "Mrs. Clinton must pander to the interests of people who do not know all the facts, while the men and women they seek to destroy are outside protecting the political institutions of this country."

The scathing statement was referring to the fact that family members of black individuals who were fatally shot by police are set to address the DNC next week, but not the family members of police officers who died while just doing their jobs.

"Let it be fair across the board," Philadelphia FOP Vice President Roosevelt Poplar urged, according to WTXF.


The Clinton campaign responded to the controversy in a written statement, saying, "As Hillary Clinton has said, we need to support heroic police officers who put their lives on the line every day as well as listen to the voices of mothers who have lost their children."

The DemoncRATic National Committee, which also has a say in who speaks at the convention, did not immediately respond to TheBlaze's request for comment.

An initial list of convention speakers was released Thursday. While former Philadelphia Police Commissioner Charles Ramsey does not appear on the roster, WTXF reported that he is, in fact, scheduled to address the massive gathering.
The hill dog defense used again, useless GD demoncRATS. "Oh excuse me it wasn't my intention."
http://www.mysanantonio.com/news/us-world/article/HUD-Secretary-Julian-Castro-found-in-violation-of-8384912.php
The Hatch Act, passed in 1939, prohibits employees from using their official authority or influence to affect the outcome of an election, according to the report. The OSC submitted the report and Castro's response to President Barack Obama for "appropriate action."
After receiving an analysis of the interview, Castro sent a letter to the OSC Friday, where he addressed the violation saying, "When an error is made — even an inadvertent one — the error should be acknowledged. Although it was not my intent, I made one here."
Previously, former Health and Human Services Secretary Kathleen Sebelius was found to have violated the Hatch Act in 2012 when she made an off-hand remark at a gay rights group's gala about who should be North Carolina's next governor. Sebelius personally reimbursed the U.S. Treasury for all travel expenses to North Carolina, which resolved the violation.
In the April interview, the former San Antonio mayor, who is reportedly being vetted to be Hillary Clinton's vice president, tells Katie Couric, "Now, taking off my HUD hat for a second and speaking individually, it is very clear that Hillary Clinton is the most experienced, thoughtful and prepared candidate for president that we have this year."