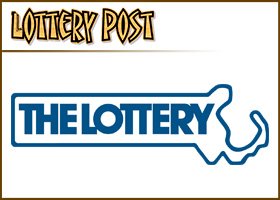 A Massachusetts man riding high after winning $500 in the lottery jumped onto the roof of a car to celebrate, only to be brought back to earth by police, who busted him for property damage — and possession of marijuana, officials said.
Cops arrested Joseph Taglieri, 31, outside of his apartment on Prince Street in Boston yesterday, after watching him scream "YEEESSSS!!!!!" and leap onto a nearby 1994 Toyota Camry, denting the roof, according to the Suffolk District Attorney's Office.
"I was having such a bad day," Taglieri told the Herald today, adding he was having money problems. "The first number says I've won $500 so I start jumping up and down, like out of control. I didn't mean to jump on the hood of the car but I was happy ... It was almost like everything was going to be OK."
When the cops arrested him, Taglieri told them that he was carrying marijuana, he and the DA's office said. Police found a sandwich bag in his pocket that they believed to contain more than one ounce of marijuana, according to the DA. Police hustled him down to the station for booking.
"I didn't even get to finish scratching the scratch ticket," Taglieri said, adding that he had not realized he had dented the car.
In 2002, Taglieri was convicted on drug distribution charges, and was sentenced to two years in prison, according to the district attorney's office. In 2008, he was convicted of breaking and entering and he appeared in court again on drunken driving charges last year, the DA said.
Taglieri told the Herald that he was carrying about half an ounce of marijuana. Carrying less than one ounce of marijuana is not a crime in Massachusetts, though the person can be fined.
Taglieri was arraigned today in Boston Municipal Court on charges of destruction of property and marijuana possession. Taglieri's lawyer David Fitzgerald could not be immediately reached for comment.
Taglieri, who was allowed to keep his scratch-off winner, is due back in court Sept. 21.