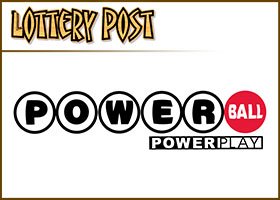 Includes video report
ROSEVILLE, Minn. — Thomas and Kathleen Morris, a couple from Burnsville, Minnesota, walked into the Minnesota State Lottery headquarters around 2:30 p.m. Friday afternoon to claim the nearly $229 million winning Powerball ticket.
"It started on Monday," Kathleen said. "We met with our financial adviser and things didn't look very promising. I told Tom the only way we're going to retire is if we win the lottery."
Minnesota's newest millionaires bought the winning ticket at a SuperAmerica at 16161 Cedar Avenue in Lakeville. Morris said he usually buys three Powerball tickets, but decided to buy five on Aug. 10 for the big jackpot.
"I told the kid at the counter, you don't need to sell anymore, I've got the winning ticket," Tom said.
The five tickets were all quick-picks. The fourth ticket was the winner. Kathleen said she kept the winning Powerball ticket in a plastic bag.
"We didn't want to lose it, we didn't want to tear it, we didn't want to soil it," Tom said.
When Kathleen heard some of the numbers, Tom was on the road to Indiana. She dismissed the drawing, saying they didn't sound like numbers she would have picked anyway.
But the couple was watching the 9 p.m. news when they learned someone in Dakota County won the Powerball jackpot. They remembered the Powerball was 38, which matched one of their tickets, sending them on a mission to cross-check the numbers.
The $228.9 million Powerball jackpot is the largest ever in Minnesota. The winners can take an annuity payment over 30 years, or a cash option that comes out to $83.7 million after taxes. As for which option they'll take, Kathleen said they need to talk with their financial adviser, saying this time it will be a more pleasant conversation.
Minnesota State Lottery acting director Jenny Canfield said the lottery's office received calls from several players who didn't win expressing excitement that the winning ticket was sold in Minnesota.
The Powerball winning numbers drawn Wednesday night were 11, 18, 36, 41, 46 and the Powerball was 38.
When Tom and Kathleen called friends and family to share the news, most of them said it couldn't have happened to a nicer couple.
"We're just going to live the way we have, just a little bit higher," Kathleen said.