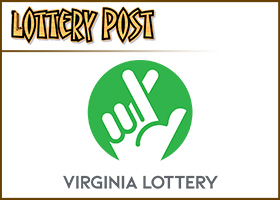 Third time the couple has won the top prize
VIRGINIA BEACH, Va. — A Virginia Beach couple quintupled their lottery winnings after they bought not one, but five tickets with the same winning numbers.
Stanley and Simone Christian selected the numbers 7, 9, 12, 21, and 23 for all five tickets and won the Cash 5 drawing on June 19.
"I had a dream about my husband," she told Lottery officials. "So I selected our birthdays and the month we got married."
Three of the tickets were bought at Independence Shell, 2044 South Independence Boulevard in Virginia Beach. The other two tickets were bought at Wawa, 1579 Lynnhaven Parkway in Virginia Beach.
If that isn't amazing enough, this is the couple's third six-figure Virginia Lottery win.
In September of 2006, they won $100,000 in Cash 5, and in October of 2011, they won $200,000 in a single drawing.
Simone, who is working on her dissertation for a doctorate of business administration, said the couple plans to take care of family with the winnings.
(Click to display full-size in gallery)