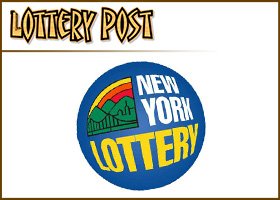 Thief pleads guilty to stealing ticket and prize money
By Kate Northrop
MINEOLA, N.Y. — A Texas woman duped her cousin, stole his winning lottery ticket worth $1 million, and claimed hundreds of thousands of dollars in a lump sum payout without his knowledge.
Iris Amador Argueta, 34, of Houston, Texas, pleaded guilty to stealing a scratch-off ticket worth $1 million from her cousin and claiming the lump sum payout in November 2020.
On October 28, 2020, the victim, who was not named in the Nassau County District Attorney's press release, purchased a New York Lottery scratch-off ticket from the $5 game "Hold 'Em Poker" at a 7-Eleven convenience store on Glen Street in Glen Cove. The ticket turned out to be worth $1 million.
Lottery winners in New York cannot remain anonymous, but it is possible to claim under an LLC to hide your identity from the public. To get around the state's privacy laws, however, the nameless winner reached out to his cousin, Argueta, to ask her to claim the prize on his behalf. He promised Argueta $50,000 in exchange for claiming the prize, which she agreed to.
Argueta, who lived in Virginia when the crime took place, drove up to New York to collect the ticket from her cousin. Since the New York State Gaming Commission was not accepting in-person claims due to COVID-19 restrictions, she filed a claim by mail and mailed the ticket on Nov. 13, 2020.
The thief showed up at her cousin's door weeks later with false paperwork made to seem like official documents from the New York Lottery stating that the prize was worth only $20,000. She then handed him an envelope with $13,436 in cash, telling him the rest of the money was kept for taxes.
Argueta forgot one crucial point — the reason why the victim reached out to her in the first place — lottery winners and prize amounts are publicly available on the Lottery's website.
An investigation and an Internet search, according to the District Attorney's office, turned up a press release on the Lottery's website that showed Argueta claiming the $1 million prize from the ticket purchased in Glen Cove. Not only that, but she had received the $537,440 lump sum after taxes.
Armed with this information, the victim contacted his cousin, who denied having any additional money for him and that he would "suffer legal consequences" if he continued to reach out to her.
A joint investigation aided by the Glen Cove Police Department confirmed that Argueta did in fact receive $537,440 in winnings from the Lottery.
"When the victim initially reported that his cousin had stolen his $1 million scratch-off ticket, it seemed farfetched that a relative could be so deceitful," Detective Lieutenant John Nagle of the Glen Cove Police Department said in a statement. "When the collaborative effort between the Glen Cove Detective Division and the Nassau County District Attorney's Office proved the victim's allegations to be true, the defendant was arrested, and a majority of the $537,440 lump sum prize money was located and returned to the victim. The worst part of the crime was the fact that it was perpetrated by the victim's own cousin."
After pleading guilty to one count of Grand Larceny in the Second Degree (a C felony), Argueta is expected to be sentence to 1-1/3 to 4 years in prison on March 15, 2023. She forfeited $317,857 in winnings from her bank account, which were returned to the victim.
"This defendant thought she hit the jackpot when she passed off her cousin's $1 million winning scratch-off ticket as her own and claimed a lump sum payout of more than $500,000," DA Donnelly said. "But her greedy actions also spelled the end of her luck, and now she will serve time in prison for her crime."
Thanks to zephbe for the tip.