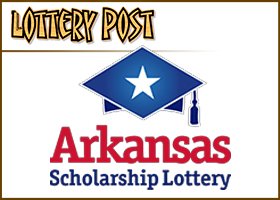 In-state players can get an extra shot at the jackpot
By Kate Northrop
The Arkansas Lottery is sweetening the deal for Arkansas players in celebration of the Lotto draw game's one-year anniversary.
With the one-year anniversary for the Arkansas Lottery's in-state Lotto draw game taking place this month, Arkansas residents have some in-person events to look forward to, as well as some extra chances at hitting the jackpot.
Just over one year ago on Sept. 21, the Arkansas Lottery held its first drawing for the newest in-state draw game since it debuted the Natural State Jackpot in August 2012.
To play Lotto, players choose six numbers from 1 to 40 and can win the jackpot by matching all six. Additional lower-tier prizes can be won by matching fewer numbers, and a bonus number is drawn from the same pool of numbers at the same time as the six main numbers, to be used to match other lower-tier prizes. Jackpots start at $250,000 and increase each time a drawing occurs without a winner.
Since its inception last September, there have been two jackpot winners — a Sebastian County resident who won $2.338 million and a Little Rock player who won $999,000.
"We are thrilled with the success of Lotto and its impact on funding college scholarships in Arkansas," Lottery Executive Director Eric Hagler said. "We look forward to continuing to offer exciting games like Lotto to our players."
To celebrate the game reaching the one-year mark, the Lottery is hosting two in-person events on Oct. 18 at Jiffy Kwik on Arkansas Street in Rogers and on Oct. 25 at Joy Plus Inc. on North Stateline Avenue in Texarkana. There, Arkansas residents will be able to buy Lotto tickets and play games to win Lottery-themed merchandise. Both events run from 4:00 pm to 6:00 pm.
There are still ways for those who are not able to make it to an in-person event to participate in the Lottery's celebration. Starting now and running through October, players can take advantage of the Lotto Bundle. When players buy three Quick Pick players for a Lotto draw, they will receive a free Lotto ticket, or four plays for $6.
"All players have to do to get this great deal is visit their local lottery retailer and ask for the Lotto Bundle," Hagler clarified.
The Lotto jackpot currently stands at $293,000 for the next drawing on Wed., Sept. 27. Tickets cost $2 each. Drawings take place every Wednesday and Saturday at 9:00 pm CT.
The odds of winning the jackpot by matching all six numbers are 1 in 3,838,380.
All winning numbers, prizes, and odds are published on Lottery Post's Arkansas Lottery Results page right after each drawing.