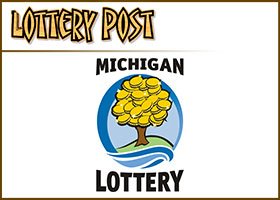 It was meant to be after all
By Kate Northrop
GRAND RAPIDS, Mich. — A Michigan man won $4 million on a lottery ticket he originally did not want after finding out that the store was sold out of the game he was looking to buy.
An anonymous Michigan lottery player walked into a store wanting to buy a specific type of lottery ticket but had to settle for another kind instead. He ended up winning a $4 million prize because of it.
A Kent County man, who opted to keep his identity hidden, wasn't sure if what he was seeing was some sort of prank, but the "$4MIL" printed on his ticket under a winning symbol was no joke.
Earlier last month, he had stopped at the Citgo gas station on Plainfield Avenue Northeast in Grand Rapids to pay some of his winnings forward.
"I won $50 on an instant game and wanted to reinvest my winnings," the 54-year-old told the Michigan Lottery. "The store was sold out of the $50 instant games, so I decided on a $30 ticket instead."
He scanned the cabinet and selected a $30 ticket from the "Millionaire's Club" scratch-off game.
"When I scratched the ticket and saw I'd won $4 million, the first thing I did was call my brother," the winner recalled. "He told me to make sure it wasn't one of those prank lottery tickets, so I flipped it over and read through the fine print on the back. Once I confirmed it indeed was not a prank, I called the Lottery to have them confirm the prize as well."
His due diligence paid off, and by the end of September he was standing in Lottery headquarters in Lansing to collect the game's first $4 million top prize.
"Winning still feels unreal, but I think it's really going to sink in once I cash my check," he concluded.
With the lucky player becoming the first top prize winner in the "Millionaire's Club" game, which launched in February, there are two more top prizes of $4 million left to claim. There are also 16 out of 22 second-tier prizes of $10,000 and 203 out of 331 third-tier prizes of $2,000 remaining.
According to the Lottery, players have won over $61 million in this instant game alone, and there's still $96 million in total prizes remaining.
The odds of winning any prize in "Millionaire's Club" are 1 in 3.21.