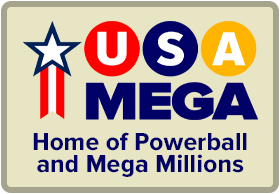 The time is now 4:11 am
You last visited
January 29, 2023, 3:07 am
All times shown are
Eastern Time (GMT-5:00)

Ontario Daily Keno Lottery Statistics
Number
Times Drawn
% of Drawings
% of Draws
Last Drawn
Hit Frequency (Expected Hits: 51)
1
55
30.9%
1.5%
Jan 25, 2023

55

2
46
25.8%
1.3%
Jan 25, 2023

46

3
52
29.2%
1.5%
Jan 26, 2023

52

4
48
27.0%
1.3%
Jan 28, 2023

48

5
56
31.5%
1.6%
Jan 28, 2023

56

Want to see the rest of this page?
Platinum members have full access to all statistics and search pages. Upgrade your membership today!
Notes
The difference between % of Drawings and % of Draws: % of Drawings is the percentage of drawing dates in which the number was one of the 20 numbers drawn, and % of Draws is the percentage of times that the number was drawn out of every drawn number (20 numbers per drawing). % of Draws is more relevant for numbers games (like Pick 3 and Pick 4), in which a number can be drawn more than once in a single drawing. In the time period you have selected here, there were a total of 3,560 numbers drawn in the 178-drawing range you selected.
Expected Hits is calculated based on the number of draws selected, how many numbers are drawn during each drawing, and the size of the number pool.
Color coding is applied as follows: If the Times Drawn is within 0.5% (one-half of one percent) of the Expected Hits, the number is colored green. Otherwise, red ("hot") is used if the Times Drawn is greater than Expected Hits, or blue ("cold") is used if the Times Drawn is less than Expected Hits.
Note: Lottery Post maintains one of the most accurate and dependable lottery results databases available, but errors can occur and the lotteries occasionally report incorrect results. We correct errors as soon as they are found and/or reported to us. Verify all results with your official government lottery.
These lottery results are for personal use only, and are intended solely for the individual web visitor displaying the content inside a web browser. Distribution, re-publication, or use in other websites or apps in any manner, in full or in part, is strictly prohibited. The use of automated software or technology to glean content or data from this or any page at Lottery Post for any reason is strictly prohibited. Copyright © 2023 Speednet Group.