Jani Norman's Blog
Jani Norman's Blog has 337 entries (0 private) and has been viewed 180,094 times.
Lottery Post members have made 636 comments in Jani Norman's Blog.
Jani Norman is a Standard member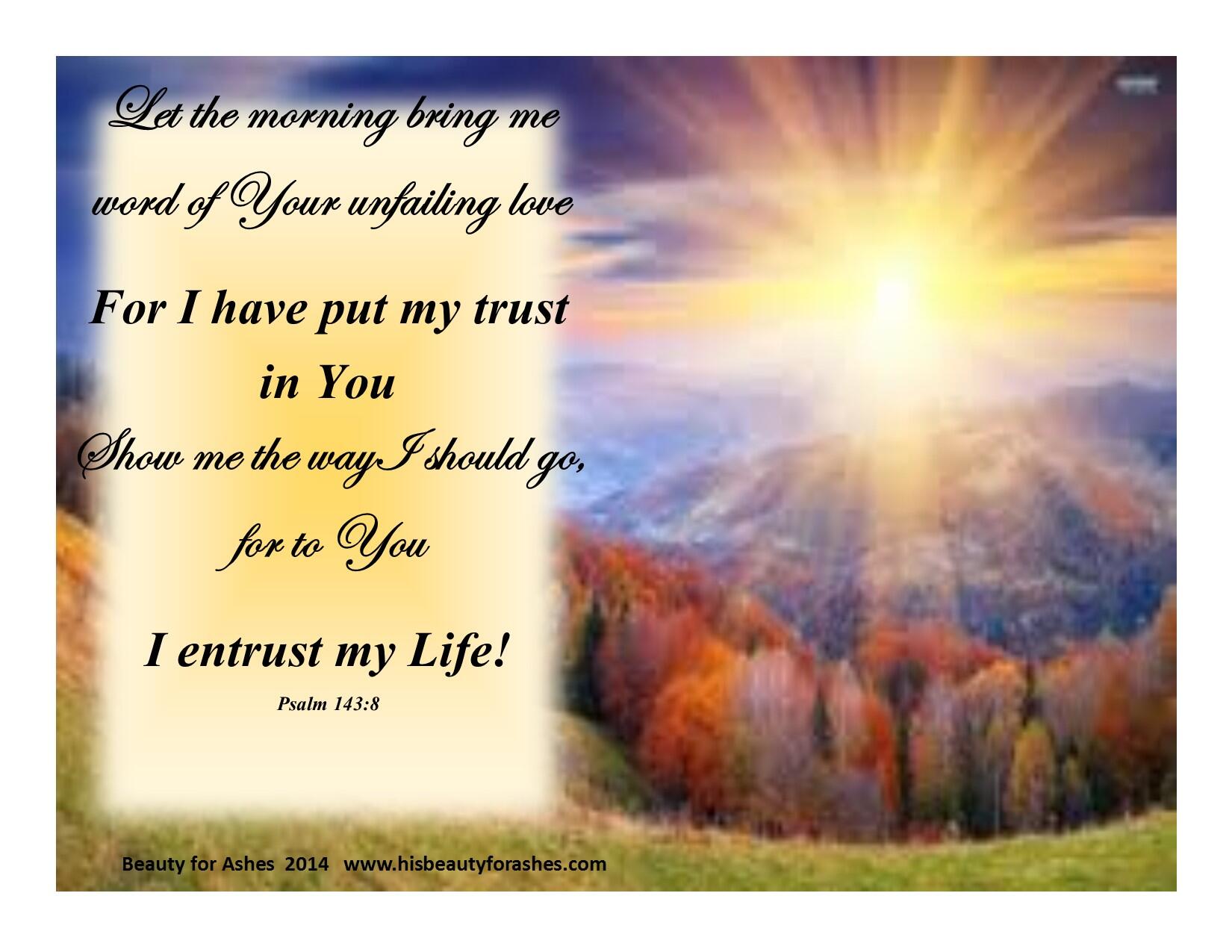 Seek Him while you sleep and offer Him the firstfruits of you lips and mind in the morning~ He alone is WORTHY.

Never regret a day in your life.
Good days give you happiness and bad days give you experience.
Both are essential in life.
All are God's blessings.

We have all wasted time regretting things from our pasts. Regret is something that affects every single one of us, but in actuality it affects us all differently. Some of us are able to think about mistakes of the past, and take the lessons we learned from them into our futures to help provide ourselves with a much better life.

While some of us are never really able to get over the steep pain of the past, and never are really able to focus our energy on our futures until we learn we have to change our focus. If you can shift focus from rearview to front view, in a matter of time, you will change the direction of your life.
February 28, 2014, 10:39 am
Psalms 19 14
May the words of my mouth and the meditation of my heart be pleasing in your sight... Ps 19:14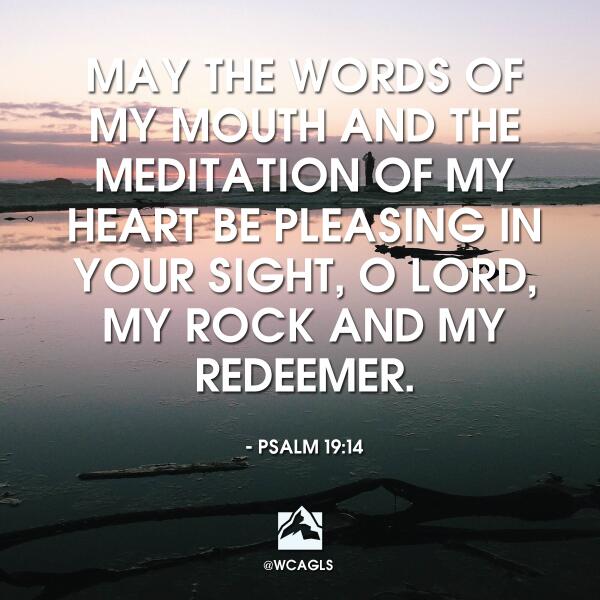 February 26, 2014, 11:50 am
Never Rest
February 23, 2014, 5:33 pm
Thank You
February 18, 2014, 8:16 pm
Peace
Learning Lessons From Your Past
The past is where you learned the lesson. The future is where you apply the lesson. Don't give up in the middle.
Choosing where you want to go in life is a result of a person deciding that one day, they are not necessarily defined for the rest of their lives by who they were in the past, and are instead judged by who they are now and where they may be going in life.
We have to continue to march on and make ourselves the best person we can become.
There will be those who will doubt, and who will judge based off of who we were before, and this can only be expected. If you remain adamant and diligent in becoming the person that you want to become, and about achieving the dreams that you want to achieve, everyone will soon understand why you made the life changes you made. One must have a firm faith in following God and everything he puts in our hearts and actually act on the dreams and desires that run to the deepest core of us and also knowing that everything else will fix itself over time.
February 13, 2014, 6:33 pm
Lets Be Real
February 11, 2014, 7:11 pm
You Are Mine
Last Edited: February 10, 2014, 2:49 pm
"@speedprayers: (IJN In Jesus Name)
God thank You for all Your Blessings and meeting all our needs today~IJN Amen"
God let the fire of Your Healing Love touch everyone this morning who needs Healing~IJN Amen"
God forgive us when we treat You like a stranger no matter how heavy our load, it is less when we share it with You~IJN Amen"
speedprayers:
God may Your Word feed us today and help us to grow and mature~IJN Amen"
God good morning thank You for a new day~IJN Amen"
God give us this day our daily bread~IJN Amen"
God thank You that Your Love sent us Jesus~IJN Amen"
God teach us to Pray with Love and grow taller on our knees today~IJN Amen
God may Your Word feed us today and help us to grow and mature~IJN Amen
God please hold our Hand tight and help us not to slip and to be led astray today~IJN Amen
February 7, 2014, 7:28 pm
Don't Worry
Don't Worry About Things That You Have No Control Over
It makes no sense to worry about things you have no control over because there's nothing you can do about them, and why worry about things you do control? The activity of worrying keeps you immobilized. -Wayne Dyer
One of the biggest tools to fight against worry and preparation in a person's everyday life is to prepare for life as much as possible. Those who are willing to put in that extra study time, and learn from books are the ones who will have a leg up in life.
Many times we take for granted how often we should study, not making use of the resources we have freely before us, and wait until problems arrive to try and fix things.
Though it is true we don't know everything, and many parts of life will surprise us, we must still be willing to fight worry with confidence in who we are, and what we are here to do to help make this world a better place.
It is easy to worry, and to not move too far through life because of the fear of something potentially painful happening. In doing this one must realize that they are potentially causing the world more pain.
Nobody can go back and start a new beginning, but anyone can start today and make a new ending.
There is nothing that you can do in your life to prevent life from happening when it wants to.
There are many times in which you feel you have had the utmost control, things may be going as smooth as you could ever imagine, and in an instant, life as you know it may change. This is why it is important to focus on the finer things in life, and by the finer things in life I do not mean materials.
The most important thing we will leave before we go is our imprint, our legacy, and our story. What will be told of your story? Will people use your story of an example to try and live out their life? Will people take caution and stay away from your methods and your way of life to avoid leaving behind a legacy like yours?
The answer to these questions will be made by the choices we make on an everyday basis.
Who you are day to day will be the person and legacy that you become.