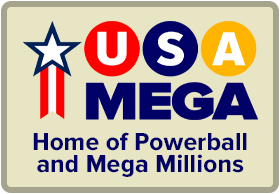 The time is now 9:15 pm
You last visited
September 21, 2023, 8:21 pm
All times shown are
Eastern Time (GMT-5:00)
Papillon
Published:
Updated:
Hi blogsters:
A couple of days ago I came across a tattered copy of Henri Charrierè's, Papillon on the bookshelf. I'd read it many times over the decades, but there's always one more read left in it, it seems. This might be the last.
Charrierè's autobiography always has something new to tell me, depending on where my life is when I re-read it.
Papillon (Charrierè) was transported to the French prison islands of Guinea in the Caribbean in 1931, where thousands of prisoners were kept out of sight and mind of the French citizenry. Devil's Island was the most well known, but it was only one of the camps where 80 percent of the prisoners died before serving out their sentences.
The book is a story of courage, determination, brutality, as Papillon goes through a series of escape attempts, dungeons, unthinkable tortures, solitary confinements at a time in history when the 'civilized world' was no more civilized than it was before, or since. Eventually, he escaped and became a worthy citizen of Venezuela from 1945 until he wrote the book in 1967.
In some ways the writing and the stories both remind me of the fiction works of Gabriel Garcia Marquez.
Strange how some nationalities get all the credit, while others manage to escape notice. The Spaniards and Portuguese take their battering from the waning memories of the Inquisition. The Russians from the Gulag camps. The Chinese from the Great Cultural Revolution. The Belgians from the terrors they poured onto the Congo. The Cambodians, the Ethiopians and the Germans have all been held up to the light and examined with appropriate repudiation.
Somehow the Brits and the French just managed to escape notice when the recognition for some of the vilest institutionally sanctioned acts of human brutality in modern human history.
Papillon. A book worth reading and thinking about by all you 'jail'em-til-they-rot' enthusiasts.
We haven't caught up to the French, Brits, Spaniards, Cambodians, Chinese, Russians, Belgians, Germans, and other civilized nations yet. But we have the ingredients.
Plenty of prisoners and prisons. A freedom-loving population of the same kind of jurors, courts, prosecutors who sent Papillon and thousands of others off to a life and deaths they'd never tolerate for any cute animal that appeared in a Walt Disney film named Bambi.
Jack