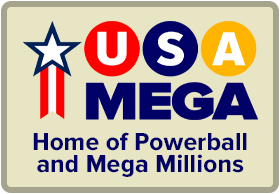 The time is now 7:41 pm
You last visited
September 26, 2023, 5:18 pm
All times shown are
Eastern Time (GMT-5:00)
About Lottery Post
Welcome to Lottery Post!
Lottery Post is a place for lottery players to discuss, share, and discover anything and everything about lottery games around the world.
Since our humble beginnings in 2000, Lottery Post has grown to become the largest lottery website in the world. More lottery players visit Lottery Post every day than any other lottery website on the Internet.
Our objectives have never changed: We aim to be a friendly, safe, all-encompassing website where players discuss the lottery, share insights, and gain access to the Web's best lottery data, analysis, and tools.
Lottery Post on any device
In 2022, we completed a complete rebuild of our entire website so that it can be enjoyed equally well on whichever device you want to use.
Lottery Post on your desktop computer is exactly the same Lottery Post that you use on your phone or tablet, with equal access to all the same features and content. No longer do you need to sacrifice any features by using Lottery Post on your phone!
What can you do at Lottery Post?
We like to think there's no end to what you can do at Lottery Post!
Forumslink

The forums have been a central part of Lottery Post since the day we started. Our forums are categorized by subject matter, such as general discussion, lottery news, game type, and so on. Within each forum, any member can start a new discussion topic or join an existing topic. To-date, Lottery Post members have posted over 7.1 million different forum posts, organized into more than 270,000 topics, and all of that discussion history is fully searchable.

Lottery Resultslink

Lottery Post is home to the world's quickest, most reliable, and most accurate lottery results. Use our quick geographic navigation to go straight to the latest winning numbers for your lottery games, and click on a game to see the draw history for that game. We also include information you won't find anywhere else, such as the type a drawing system used for the game.

Newslink

Keep up-to-date with the latest lottery news, and post your own comments on the news stories.

Systemslink

There are literally endless different techniques players can use to pick their lottery numbers, referred to as "systems". We have programmed some of the most successful systems, including VTracs and Lucky's systems. You can find any level of help, from raw tools and data to ready-to-play number sets — and everything in between.

Resourceslink

Our lottery player resources include useful content and features found here at Lottery Post and on external websites. Our Lottery Odds Calculator is both powerful and simple to use — and quite fast! The On This Day in History page lets you see historical events at Lottery Post and around the world that happened on today's date, including lottery news, historical jackpots, worldwide events, births, and deaths. You can also find official lottery websites, our rules, and more.

Predictionslink

Practice playing almost any lottery game risk-free in our simulated predictions system. Your posted predictions will be automatically matched against the actual winning numbers by the system, and a historical record of your progress will be maintained. Members have posted more than 1.5 billion predictions so far!

Wheelslink

Lottery Post has a huge variety of some of the best wheels available. We offer both Pick 5 and Pick 6 wheels, including Full, Key, and Abbreviated wheels. Our exclusive wheel analysis shows you how balanced your wheel will be. You can supply all or some of your own numbers, and we'll fill in the rest with Quick Picks for you.

Blogslink

Let your personality shine through! Our lively and interesting blogs are the place where you can post about any topics that interest you. Our members post jokes, videos, stories, articles, technology information, self-help guidance, and anything else that suits their fancy.

Statisticslink to sample

When it comes right down to it, most lottery systems are based upon past drawing information. That's why we created the ability to analyze and view the historical drawing statistics for any lottery game. Just click on a game title anywhere on our site to view the stats. Change the draw depth, sort the statistics, and easily recognize patterns with the color-coded charts.

Lottery Results Search Enginelink

Without a doubt, Lottery Post has the most flexible and powerful lottery results search engine on the planet — and it's deceptively simple too! Search the drawing database for specific games, all games of a type, midday and/or evening games, search multiple groupings at one time, perform full searches, partial searches, positional searches, partial positional searches, and much more.

Utilities

There are so many tools and utilities to use at Lottery Post that you find yourself exploring new features for a long time. Some of our most popular tools include Deflate 3(link), Deflate 4(link), Inspector 3(link), Inspector 4(link), Quick Picks generator(link), Worldwide Jackpots page(link), lunar calendar(link), private messaging(link), and so much more.
Lottery Results
Lottery Post is the world's #1 lottery results service, with the largest number of daily visitors and the fastest, most accurate winning numbers available.
The lottery results pages are specially crafted to be ideally suited for any size screen, whether it's a desktop computer or a mobile phone. The graphics and text are ultra-sharp and designed to scale perfectly on high-DPI screens found in today's devices.
Forums
For 23 years running, the Lottery Post forums have been the meeting place for lottery players around the world. There is no other place where you can find more variety and amount of discussions exploring every angle of lottery games.
Quick Picks
Looking for some Quick Picks (random ticket numbers) for a lottery game?
Lottery Post's Quick Picks can generate up to 50 sets of random numbers at a time for hundreds of lottery games.
Our computer system knows the rules for every lottery game, and will ensure that the proper quantity and range of numbers is used for each Quick Pick ticket.
The random numbers are generated on the Lottery Post web server, using an advanced cryptographic library that provides a much higher degree of randomization than a typical pseudo-random number generator you'll find just about everywhere else.
We ensure that each list of Quick Picks generated has no duplicate tickets, and the numbers on each Quick Pick ticket are sorted for your convenience (except "numbers games" like Pick 3 and Pick 4).
Do you need assistance?
We understand that all the features and information available may be a little daunting at first, so we have constructed self-help throughout the site aimed at guiding you through everything from using features to find information to help with playing the lottery.
There are three main places to look for help:
Instructions on the page

This may sound overly simple, but sometimes the most overlooked information is that which is easiest to find. When a page has a feature or terminology you don't understand, make sure the assistance you need is not displayed right on that page. Many times we include very detailed instructions at the bottom of the page or in mouse-over help tips.

The Help forumlink

The first place to go when looking for basic information on how to do something on the site. Covers basic topics like registering, logging in, changing your profile, features of the site, searching, and troubleshooting.

Contact Us pagelink

If you need help with something that's not explained on the current page, and there is no relevant Help topic, then the Contact Us page is your final stop. And it is no ordinary contact page. We have compiled hundreds of complete, detailed answers to questions we've been asked over the years, so in most cases your question can be answered right away. In the case where you happen to have a question that does not have an answer listed, you are guided to a form with just the right prompts for explaining your question or problem.
Important Links