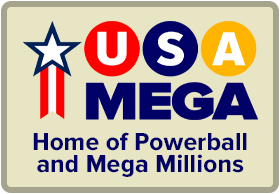 The time is now 4:26 am
You last visited
October 2, 2023, 2:54 am
All times shown are
Eastern Time (GMT-5:00)
Lottery Post Rules
Please review the following rules for using Lottery Post. Rules for signatures can be found below.
Golden Rules
Post in the right forum!

You may have your post deleted or moved if you post in the wrong forum.

Use descriptive topic subjects.

This will help others find what they want to read. Topics with bad Topic subjects may be deleted!

Research your post!

Make sure you are not double-posting by using the Search page(link); many questions have been answered several times before.

Do not paste someone else's content into your topic

If you want to refer to a post someone made in another topic, post a link to that topic in your message — do not paste their content into your message. (Help: Getting the link to a Post or Topic)

To continue an old discussion, include a link to the other topic

Don't just say, "As someone mentioned in the Kentucky thread..." — include a link to the post you're talking about. (Help: Getting the link to a Post or Topic)

No trolling.

Don't make posts that are inflammatory just to annoy people and start conflict.

No advertising.

Lottery Post is not free advertising space. If you want traffic at your website, all the major search engines have cheap keyword advertising available.

No spamming.

No commercial posts, chain letters, pyramid schemes, or flooding the forums with useless or off-topic content.

No personal attacks.

Criticize ideas, not people. Flaming will not be tolerated. This includes any material which is vulgar, defamatory, inaccurate, harassing, hateful, threatening, invading of others' privacy, sexually-oriented, or violates any laws.

No thread hijacking: Stick to the topic.

If you want to post something unrelated to a particular discussion thread, then start a new topic in the appropriate forum.

No pornographic, sexually offensive, sexually explicit, or unsavory material.

This includes suggestive images, graphics, comments, and links to sites containing such information.

Respect the privacy of others.

Do not post others' e-mail addresses, phone numbers, addresses, pictures, or other personally identifying information, without their permission.

Each forum member may have only one account.

If we discover you created more than one account, we may close all of them.

Premium memberships may not be shared.

If you purchase a Gold or Platinum membership, you may not share your login credentials with another person (other than an immediate family member). Violators will have their account disabled, as the practice of sharing memberships takes money directly out of our pockets.

Do not paste Premium content into the forums

If you want to refer to something Gold and/or Platinum members can access, post a link to the page containing the premium content — do not paste Premium content into your message.

Do not input a false location.

It is mandatory that you provide an accurate Country when you register, and in your profile. If you also choose to input a City/Location in your profile, it must be your actual location, not a false location designed to mislead others about where you are from.

Do not use objectionable language.

If the language would not be rated "PG" in a United States movie, then don't say it.

Do not post news stories on the forums.

If you would like to share a news story you found, please submit it on the News Story Suggestion Form(link), but do not post it yourself in the forums.

Banned Websites.

To protect Lottery Post members from dangerous or especially risky websites, Lottery Post will occasionally ban certain websites from appearing on the forums and blogs, and from being forwarded in private messages. People using Lottery Post to send members to banned websites will be warned, then suspended if the warning is ignored.
Signatures
A signature is a small snippet of content (emphasis on small) that you can have automatically added to the end of the messages you post in the forums. You can edit your signature by selecting the Create/Edit Signature option from the Options menu.
Signatures are expected to follow the same guidelines as posts, with the following restrictions:
Try to keep signatures to four (4) lines or less.

Please don't write a novel in your signature. It's just meant for short snippets of text.

Do not pad your signature with extra blank lines.

Putting blank lines in your signature will not make it more noticeable. It will make it annoying.

Signatures may contain 1 image (max. 250 x 100 pixels).

Does anyone really need to see your life-sized portrait repeated every time you post a message?

No links to any pages or websites that contain affiliate ads, ad images, Google ads, or anything for sale.

If you want to advertise something at Lottery Post, you can ask for our rate sheet.
Be our partner; please don't try to get around the rules
We didn't write these rules so that we can be ogres. Our only concern is making Lottery Post a safe, friendly place for anyone who enjoys the lottery games.
If you are found breaking any of the rules we may be forced to disable your account. We may or may not give a warning, depending on whether or not we feel the infraction was intentional.
Messages and other content that are posted at Lottery Post become the property of Lottery Post once the author submits the messages/content to be posted.
By posting a message to Lottery Post, you indicate your acceptance of these rules.
Use common sense when considering the advice and information posted by others on the forums. You alone are responsible for anything you do based on what you read here; Lottery Post does not make any representation of the accuracy, dependability, or legality of what its members post.
If you have any questions about these rules, please contact us.