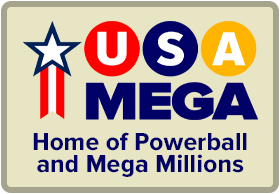 The time is now 12:45 pm
You last visited
December 3, 2023, 11:19 am
All times shown are
Eastern Time (GMT-5:00)
Privacy Policy
The Lottery Post privacy policy is simple:
When browsing Lottery Post forums and messages, no personally identifying information is collected or used.
When you register as a Lottery Post Member, we will collect minimal personal information, including e-mail address and country. Much of what we ask for is optional.
We do not provide any third party company or individual with any of the information that is posted at Lottery Post, or that is provided when you register.
When you post a message or when you register to become a member, we put a "cookie" on your PC for your convenience. The cookie's main function is to retain your login information on your PC so you don't have to retype it the next time you post a message. The cookie takes up practically no space on your PC hard drive, and is completely harmless.
In conjunction with our in-house advertising, we use third-party advertising companies to place customized advertisements on the pages you view on the Site. Our third-party advertising companies also separately place or recognize a cookie file on your browser in the course of delivering advertisements to the Site. These companies may use non-personal information collected by the cookies about your visits to the Site and other websites in order to provide you with advertisements about goods and services of interest to you.
Lottery Post is not a part of, or related in any way to, any government agency or lottery.
If you have any questions about our Privacy Policy, please contact us.