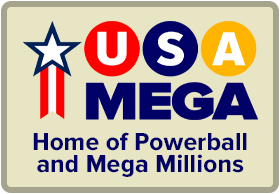 The time is now 10:37 am
You last visited
October 1, 2023, 10:20 am
All times shown are
Eastern Time (GMT-5:00)
Register a Free Lottery Post Membership
If you agree with the following rules then click the I Agree button at the bottom of the page; if not, click the I Do Not Agree button.
When you register you are required to give a small amount of information, most of which is optional. We will never release, sell, or rent any of your information to other people or companies.
You agree not to use this forum to post any material which is vulgar, defamatory, intentionally inaccurate, harassing, hateful, threatening, invading of others' privacy, sexually-oriented, or violates any laws, and you will not post any copyrighted material that is not owned by yourself or Lottery Post. You also agree that you will adhear to all the individual rules that can be found by clicking Rules on the left side of the page (or by clicking Rules in the Resources menu), and on any accessible page on which rules are posted.
You remain solely responsible for the content of your messages, and you agree to indemnify and hold harmless Lottery Post and their agents with respect to any claim based upon any post you may make. Content, data, media, likenesses, and images submitted anywhere on Lottery Post become the property of Lottery Post once they are posted.
Although messages posted are not the responsibility of Lottery Post and we are not responsible for the content or accuracy of any of these messages, we reserve the right to edit or delete any message for any or no reason whatsoever. If you find that any posts are objectionable, use the juxtaposed Report Abuse and/or Report Spam links, or contact Lottery Post using the Contact Us option in the absence of such links.
The Federal Trade Commission's Children's Online Privacy Protection Act of 1998 (COPPA) requires that websites are to obtain parental consent before collecting, using, or disclosing personal information from children under 13. If you are below the age of 13 then you cannot be a member of Lottery Post. Do not register or submit any information to Lottery Post if you are below the age of 13.
By clicking the I Agree button and submitting a Lottery Post membership registration you are signifying that you meet the above criteria and agree to abide by all of the above rules and policies.