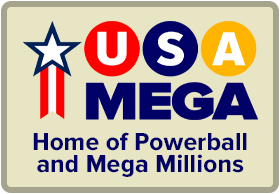 The time is now 11:17 am
You last visited
September 29, 2022, 9:19 am
All times shown are
Eastern Time (GMT-5:00)
Lottery Systems
Show Introduction

Lottery Post presents one of the most powerful collections of lottery systems and number methods available for serious lottery players.

This unique collection of systems and methods is designed so that individual systems can work together, as well as with non-Lottery Post systems and data.

You can think of it as a "toolbox" containing an assortment of tools, each designed for a different task. As with any good toolbox, the tools here are flexible and adaptable — not just suited to one purpose — because you can't always predict what you'll be working on in the future.

Sometimes you're just looking for a quick number (or a few numbers) to play, and you'll find systems available to do just that. For example, Lucky's Daily Tracker produces a nice-sized list of numbers, which are designed to play together.

However, the real power of the Lottery Post systems comes to light when you use them together, and manipulate a set of data using a variety of methods.

For example, there are a number of sources of data that you may want to start with, such as 30 followers from Lucky's Followers System, or the past year of Georgia Midday Pick 3 results, or today's New Jersey Pick 3 predictions. Or maybe you want to start with a larger set of all three types of data, or use data from some other source.

The Combinations Analysis for Pick 3 and Pick 4 and the Pairs Analysis can also be useful sources of data.

After collecting a set of data you may want to analyze it with Inspector 3 or Inspector 4, to see biases, number distributions, and patterns. You can shrink the set of numbers using filters available in Deflate 3 or Deflate 4, as well separating them into tiered [prioritized] number sets. Using the Deflate systems you can even see what number combinations are not covered by your data set.

When you've narrowed down a set of lotto numbers, you can output ticket sets to play using Lottery Post's Wheels, which are some of the best wheels you can find on the Internet.

These are just examples. There are lots and lots of other Resources available at Lottery Post for you to explore — and we keep adding more all the time!

The most important point is that each Lottery Post system has many uses. Don't associate a system with one particular use, because then you'll be eliminating many other possible options and uses. The Lottery Post systems are purposely designed with flexibility in mind, so each system has as many different uses as you can dream up.

There is no wrong way to use a system. Discuss and share your ideas on the forums — you have the collective wisdom of lottery players from around the world at your disposal!
Data Set Analysis and Filtering
Utility systems that specifically operate on lists of numbers.
Reports and Analysis
High-quality reporting and analysis tools to extract information from past results.
Lucky's Systems
One of Lottery Post's most senior and valued members, Lucky has permitted Lottery Post to create automated online versions of his most popular systems and methods.
Popular system of number substitution to condense regular Pick 3 drawing results into 3-digit numbers with half as many possible combinations.
A huge assortment of excellent lottery wheels. Click this main topic heading for a full description.
Number Generators
Handy, commonly-used number generators