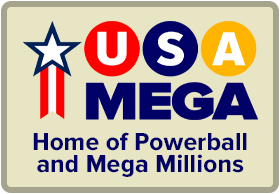 The time is now 12:40 pm
You last visited
November 28, 2023, 11:56 am
All times shown are
Eastern Time (GMT-5:00)
Pick 5 Lottery Wheels
Show Introduction

Please click on a Pick 5 lotto wheel below to get started. These lottery wheels are not only good for Pick 5 games, but they also work great for 5+1 games like Mega Millions, Powerball, California SuperLotto Plus, and more. Use the wheel to create all the first 5 numbers to play, and then choose any method you like for the bonus numbers, which do not require a wheel.

If you are looking for a wheel for a different type of game, go back to the Lottery Wheels page and select the game type.

There are 3 types of wheel types to choose from, and your Lottery Post membership level determines how many different types you can access.

Full Wheels (All members have access) — Covers all possible combinations of the selected set of numbers. The advantage to a full wheeling system is that because all possible winning combinations are present in your tickets, you are guaranteed to win several prizes if three or more numbers drawn are within your set of wheeled numbers. The drawback to a full wheeling system is that these wheels produce a large number of tickets/costs and may not be the best way to play for most people's lotto budget. Full wheels can be ideal for large pools of players.

Filtering (Gold and Platinum members have access) — We have provided a huge assortment of filters to reduce the number of combinations included in your Full Wheel. This will allow you to craft the resulting number wheel such that any combinations that do not match the filter criteria you specify are eliminated form the wheel. Filtering is only available on Full Wheels, because the Key Wheels and Abbreviated Wheels would lose their guarantees if filtered.

Key Wheels (Gold and Platinum members have access) — Works like an Abbreviated Wheel (see below), except that each ticket will contain your key number. Use a key wheel if you're sure that a certain number will definitely appear in the results, and you want the benefits of mathematically-reduced Abbreviated Wheel.

Abbreviated Wheels (Platinum members have access) — Does not cover all possible combinations, but guarantees at least one winning ticket if a certain amount of numbers drawn fall within your wheeled number set. Abbreviated wheels are a good balance between wide coverage of numbers and a reasonable budget, and may be more suitable for the solo lottery player. When choosing a wheel, look for the criteria that must be met in order to guarantee a win, as well as the number of tickets that must be purchased. Lottery Post features some of the best abbreviated wheels available anywhere. In most cases they are exceptionally well-balanced and mathematically-minimal, providing unique value and benefit.
Full Lottery Wheels for Pick 5 Games
Key Number Lottery Wheels for Pick 5 Games
Abbreviated Lottery Wheels for Pick 5 Games
† Guarantee of x if y should be interpreted as, "Guarantee of an x-number match if y of the numbers drawn fall within your chosen set of numbers".