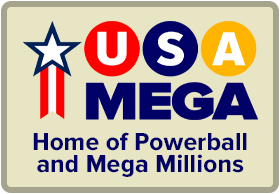 The time is now 1:38 am
You last visited
October 1, 2023, 11:34 pm
All times shown are
Eastern Time (GMT-5:00)
Contact Us
What would you like to contact Lottery Post about?
Need help with this page?
Show help

Over the years we have found that our readers' questions, problems, and feedback can be processed and solved much quicker if we have all the information we need, right from the start.

In addition, our readers have given us very positive feedback from some of the self-help tools that we've provided, such as the Browser Diagnostics page.

So we created a contact page that merges the best of both worlds: a page that tries to help you fix a problem or find a solution, or if that's not possible, will collect all or most of the information we'll need in order to help you.

All you need to do is click the checkbox that best describes what you're looking for, and then fill out the information requested.

We may ask you to narrow down your topic by selecting from another set of sub-choices.

Don't be afraid to click any of the links or buttons. If you make a mistake or change your mind you can quickly jump back one step by clicking Back, or go back to the first set of choices by clicking Start Over.

Each time you click on a topic, try to choose one that is related to the subject area of your question/comment. Use "other" only as a last resort.

For example, if you're contacting us because you're having trouble activating your account, select the subject area of "Membership Registration", not "Lottery Post website". Even though not being activated causes problems using the Lottery Post website, the subject is your membership registration, not the site.

When you finish, the form will send your message to the Lottery Post support staff, and we will do our best to respond within about a day (or less).

We will also send you a confirmation e-mail that includes a tracking number, and you will be able to view the support ticket online by clicking a link in the e-mail.

If you're logged in, the form will automatically insert the e-mail address that's registered in your Lottery Post profile. You can change it if you wish, but keep in mind that Lottery Post requires that active members keep a valid, working e-mail address in their profile. So if you see that the page brings up an old, non-working address, please take a moment to update it in your Lottery Post account.