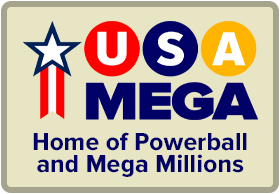 The time is now 11:56 am
You last visited
December 3, 2023, 11:19 am
All times shown are
Eastern Time (GMT-5:00)
Lottery Resources
Show Introduction

This page contains a wide-ranging set of content, tools, and sources for lottery players.

If we are missing something you would find useful, please drop us a note and let us know!
Lottery Post's video page, featuring original content that we create just for lottery fans.
Fun and informative news about the latest lottery winners, new and changing games, events, and general interest stories about the lottery.
View historical events at Lottery Post and around the world that happened on today's date (or any day you choose), including births, deaths, events, and news.
Find news stories grouped by topic.
Get instant Quick Picks (random numbers) for any lottery game.
Lottery Combinations Generator calculates all of the possible combinations of lottery numbers, given the parameters of the lottery game specified.
Free Lottery Odds Calculator quickly determines your chances of winning the lottery for just about any type of lotto ball drawing.
Collection of basic information commonly used by lottery players to assist in their analysis of the games.
A calendar of events throughout the lottery industry, as well as Lottery Post member birthdays.
An accurate calendar that charts the moon phase by day, including an interactive full-size image of the moon right now.
Lottery Post publishes several feeds in RSS format so you can track our content in any news reader app.
When you're looking for something fun to do, Lottery Post's collection of online games will fit the bill.
A carefully curated listing of lottery books for sale.
Backed by an unconditional 30-day manufacturer's money-back guarantee, our high quality logo merchandise makes "the perfect gift" for the ultimate lottery fan in your household.
See a listing of the members who are currently browsing Lottery Post.
A real-time list of the most recent activities that occur on the Lottery Post website. Stay on the page to see activities as they happen.
Send Lottery Post staff an inquiry, or choose from the hundreds of self-help topics available.
Links to official state and government lottery websites and lottery industry resources.
Help support Lottery Post as well as ensuring the website works correctly in your browser by whitelisting lotterypost.com in your ad blocker.
The Internet's most popular destination for Powerball and Mega Millions, including winning numbers, jackpot analysis, statistics, data, drawing videos, and everything else.
About Lottery Post
Learn about Lottery Post and things you can do here.
See a listing of the changes over time to the Lottery Post website.
A comprehensive index of all the pages at Lottery Post.
List of all the rules for members in order to participate in our forums and blogs.
Review our simple and straight-forward privacy policies.
Please review our copyright notice if you are considering using any of our ideas and/or content.
The legal terms for using our website.
Conditions to be met in order to link to the Lottery Post website.