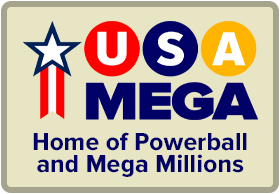 The time is now 5:29 am
You last visited
October 7, 2022, 4:13 am
All times shown are
Eastern Time (GMT-5:00)
Super Bowl Odds Line
Published:
Info for the sports bettors. Source: MSNBC.com.

I would be comfortable betting on the Bears with 7 points.

------------------------------------------------------------------------------------

http://www.coversexperts.com/includes/article_spot.aspx?ur=6517


Lucky number 7: Super Bowl Line

By Stephen Nover

January 22, 2007

As far as Super Bowl betting lines go, this one was easy: Indianapolis -7 with an over/under of 48 ½.

Now comes the hard part – figuring out which way to go.

Some sports books, including the MGM Mirage and Station Casino hotels in Las Vegas, opened the Colts -6 ½ against Chicago in Super Bowl XLI.

Mistake. The line quickly was adjusted to 7.

"I wouldn't go to 6 ½ regardless of how much money comes in," professional sports bettor Dave Malinsky said.

OK, how about the other way then, making Indy -7 1/2? CRIS (betcris.com) tried that and lowered the line to 7.

"Seven is the right number," said Mike Seba, a senior linesmaker for Las Vegas Sports Consultants, who recommended Colts -7 with an over/under of 49 ½ to their Nevada hotel clients.

"These teams are pretty even except for the quarterback disparity," Seba said comparing Peyton Manning to Rex Grossman. "But how high can you make the line because of Grossman?

"It could go up to 7 ½, but if it does it will come right back down because they'll grab that."

Professional sports bettor Ted Sevransky hopes the line climbs higher. His power rankings have the Colts just a couple of points better than the Bears.

He says public perception factored in the Colts being such a heavy favorite. The Super Bowl is the one matchup where public money outweighs wise guy money.

"This is not unique," Sevransky said. "The better offensive team always attracts the public's interest. We saw it when the Raiders played the Buccaneers and Tampa Bay was the underdog.

"We saw it when the Patriots played the Rams and were two-touchdown underdogs. The better offensive team is going to be overvalued. Power ratings-wise, there's no way there is a seven-point difference between these two teams."

Malinsky believes some bookmakers will get off 7.

"I think you'll see some 7 ½'s, but I think a book would be comfortable just sitting on 7," he said.

This past weekend, though, some bookmakers moved the Colts from -3 to -3 ½ against New England. This surprised some who never thought enough money would come in on Indy for bookmakers to budge off a sacred 3, the most key number in football.

Even though 7 is a key number, too, it's still far more difficult for a bookmaker to move off a 3.

It wouldn't be a total surprise either if the total moved higher. There were some 49's out there Sunday. Bookmakers currently are down to either 48 or 48 ½. Recreational gamblers have yet to get involved, though.

"The public won't play the Super Bowl under," Malinsky said.

Nevada bookmakers and oddsmakers are anticipating a record amount to be bet on this year's Super Bowl. Both Chicago and Indianapolis are popular public teams.

"I think it will be the biggest handle ever," Seba said. "It really is a dream matchup."

Last year, a record $94.5 million was wagered on the Super Bowl in Nevada, according to Gaming Control Board figures. It was the fifth consecutive year Super Bowl handle was up in Nevada. The state's 176 sports books won $8.8 million on last year's Seattle-Pittsburgh matchup.

Expect this year's Super Bowl handle to top $100 million in Nevada, especially with a number of large Internet books no longer booking to American customers. The game is set for Feb. 4 in Miami.

People, of course, are going to bet the Super Bowl no matter if they have to fly to Nevada, have to deal with a street bookie or wager with a smaller offshore bookmaking company. Any person with half a brain, or politician, should be able to figure that out.