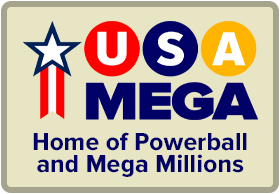 The time is now 7:20 am
You last visited
March 23, 2023, 6:12 am
All times shown are
Eastern Time (GMT-5:00)
'Panic' wheat buying across the U.S.
Published:
Excerpt from North Queensland Register
By Arlan Suderman ~ Tuesday, 26 February 2008

In the wheat price surge this week, the leading wheat contract in Minneapolis, US, has risen by more than the entire worth of the contract just months ago.

Prices rallied by $5.75 a bushel on Monday, being up by nearly 30pc at one point compared with Friday's close.

Eight months ago on June 19, the lead Minneapolis wheat contract settled at over $US5.00 a bushel.

Panic over commodity shortages continues to emerge as the dominant factor in the global markets, with both end user and speculative buyers of corn, soybean, cotton, rice and a host of other commodities taking note of what's happening in the wheat pit.

While US has made improvements to increase crop production efficiency in recent years, the world hasn't really put sufficient investment into production agriculture for several decades.

The net result has been declining stocks at the same time that expanding global wealth has demanded more raw commodities.

The net result on Monday was new all-time record high prices for corn, soybeans and wheat on the same day.

Sentiment in the marketplace is changing from, 'buying just-in-time' to one of, 'buy what you need at any price' and then to 'buy even more to restock the shelves'.

In other words, there's evidence to suggest that we're beginning to enter the hoarding phase of the inflationary cycle.

Along that line, commodity traders are attempting to hoard land on which to produce their respective commodities by bidding up prices in an acres war.

The market should remain in this phase until supply reaches surplus levels and everything collapses, similar to what was seen in the late-90s.

However, there's little evidence at this point that the market will begin that collapse anytime soon, especially with the US growing season still weeks away and weather being as large as it's ever been this year.
...
China is said to be buying both to fight food inflation and to build inventories ahead of this year's Olympics.

---
I have been meaning to post maybe every 2 days or so, but now things are happening so fast and in so many places (economy, investing, politics, & more abstract ideas) that if I skip a day, I'm playing catch-up. This is becoming almost like a job. I miss the old days when giving out bad news was a niche market. You had to go
dig
for it. Now, you have to dig for bad news that someone else hasn't beaten you to
posting
.