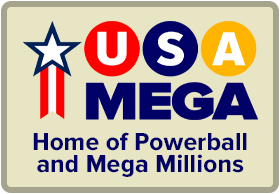 The time is now 4:41 pm
You last visited
December 5, 2023, 3:52 pm
All times shown are
Eastern Time (GMT-5:00)
An Even Better Internet Connection?
Published:
Updated:
This could be subtitled, How to Get Rid of Your Cable Company
This is an exciting development! The article below was posted in the Houston Chronicle, and describes an Internet connection right through your wall power outlet, and at a speed 1-1/2 times faster than your cable modem. Cool, bring it on!
---
Double duty for power lines
CenterPoint tests high-speed access via wall sockets
By TOM FOWLER
Houston Chronicle
CenterPoint Energy is testing a system to bring high-speed Internet access to consumers through the medium it knows best — the electric wall socket.
The company that owns the power lines throughout Houston is running a pilot of the system in a Greenway Plaza-area residential neighborhood, offering Internet access at speeds more than one-and-a-half times the speed of services offered through cable modems.
The technology, called broadband over power lines, or BPL, has long been used by power companies to monitor and manage their electric grids, said Thomas Standish, chief operating officer of CenterPoint's Electric and Information Technology business.
But it wasn't until recently that it could be used to offer high-quality data, video and voice services.
Remote meter reading
"But where we really think it will work well is in such areas as remotely reading gas and electric meters and remotely turning on and off power service for customers in the competitive retail electric markets," Standish said.
When a person moves into a new apartment, it can take up to three days for CenterPoint to execute the new service order. With a BPL system, electric retail providers could potentially turn on the service themselves in a matter of minutes, he said.
BPL works by sending data via radio waves over power lines. The signal can then either be turned into a wireless data signal and beamed from the power pole outside a customer's home to a wireless modem inside the home, or continue into the house to a modem that plugs into an electrical outlet.
An instant network
"BPL gives you an instantly networked home without having to run new wiring," said Raymond Blair, IBM's vice president of BPL initiatives. IBM is partnering with CenterPoint to deploy and test the system.
The BPL technology under development has the potential to allow any piece of equipment with a power plug to communicate with any other such piece of equipment, Blair said.
For example, a soda machine could tell when it's out of a certain brand.
High-speed Internet access is available to more than 95 percent of Americans, according to a recent study by the Federal Communications Commission. That means companies providing the service through a new medium, like power lines, have their work cut out for them when it comes to landing new customers, says Ron Cowles, an analyst with technology research firm Gartner.
"BPL will be a good solution for certain niches, like rural and hard-to-reach areas where other service providers have been more reluctant to go. But even BPL can be expensive to deploy in rural areas, much like DSL is for companies like SBC," Cowles said, referring to the San Antonio-based phone company.
Cindy Cady, a freelance photographer whose home is part of the free CenterPoint BPL trial, said the speed of the service is an improvement over the cable modem service.
"I send digital files to a lab in Pittsburgh, and it usually involves so much waiting time I get up to get a coffee or take a shower in between," Cady said. "The difference with this is I don't need to get up. I can just keep working and sending them."
CenterPoint could play the role of Internet service provider, providing customers with e-mail accounts, Web hosting and other services, but Standish said it's more likely it will simply let ISPs like America Online provide the service over its lines and collect a fee.
"It's not something that we think we can do that will significantly enhance the market," Standish said.
While business could be a new revenue source for utilities, the big benefit they expect to reap is better power grid operations, said IBM's Blair.
BPL-enabled devices can be easily placed throughout a company's power network, letting it constantly monitor the status of equipment at substations, remotely open and close switches that would have taken hours with manual labor, and read power meters without sending workers into the field.
Dozens of utilities around the country are testing similar services. In the Dallas area, TXU ran a small trial in Irving last fall and may consider further trials. Cinergy, a Cincinnati utility, offers the service in partnership with another company in a few neighborhoods.
State Sen. Troy Fraser, R-Horseshoe Bay, introduced a bill during the recent legislative session to free utilities to offer BPL services without oversight by the Public Utility Commission. The bill failed to pass during the closing days but may be reconsidered during the current special session.