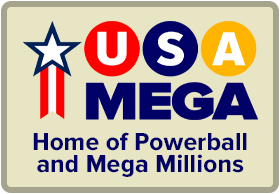 The time is now 8:37 am
You last visited
January 29, 2023, 6:25 am
All times shown are
Eastern Time (GMT-5:00)
Miss California: I'll fight on despite nude photos
Published:
Miss California: I'll fight on despite nude photos
Carrie Prejean claims foes of her same-sex marriage views released them
By Mike Celizic
TODAYShow.com contributor
updated

8:38 a.m. ET,

Tues., May 5, 2009
With partially nude photos of her popping up on Web sites questioning her Christian credentials, Miss California USA Carrie Prejean has fired back, claiming the racy pictures are just modeling shots and vowing to continue her battle against same-sex marriage.
"I am a Christian, and I am a model," Prejean said in a statement released overnight to the media. "Models pose for pictures, including lingerie and swimwear photos. Recently, photos taken of me as a teenager have been released surreptitiously to a tabloid Web site that openly mocks me for my Christian faith. I am not perfect, and I will never claim to be."
But Alicia Jacobs, a judge at the April 19 Miss USA pageant during which Prejean made her highly publicized statement opposing same-sex marriage, said the pictures go beyond what the Miss California pageant says are appropriate.
"I can assure you they were quite inappropriate, and certainly not photos befitting a beauty queen," Jacobs, a reporter for NBC's Las Vegas affiliate, told NBC News.

The images may also hurt her status as a spokeswoman for conservative causes. "She can continue to advocate for causes, but I don't think these causes are going to advocate for her," Ken Baker of E! News told NBC.
Six revealing photos
The Web site thedirty.com claimed that it had six pictures of Prejean. As of Tuesday morning, it had posted one on its site. The picture shows Prejean wearing nothing but a pair of revealing pink panties and smiling over her shoulder at the camera. Her breasts are covered by her arm.
The picture was deemed too racy to be shown on the TODAY Show.
It and the others in the set may also be too revealing for the Miss California pageant, according to a report filed for TODAY by NBC News' Miguel Almaguer, who reported that Prejean's contract with the pageant prohibits her from being photographed "in a state of partial or total nudity."
Prejean finished second in the Miss USA pageant to Miss North Carolina Kristen Dalton.
In 1984, Vanessa Williams had to resign her Miss America crown after revealing photos she had posed for in 1982 were leaked to reporters.
The controversy over the 21-year-old Prejean began during the April 19 Miss USA pageant. During the interview segment of the competition, celebrity blogger Perez Hilton, who is openly gay, asked Prejean for her views on legalizing same-sex marriage.
"I think it's great that Americans are able to choose one or the other. We live in a land where you can choose same-sex marriage or opposite marriage," Prejean said. "And you know what? I think in my country, in my family, I think that I believe that a marriage should be between a man and a woman. No offense to anybody out there, but that's how I was raised."
On his blog the next day, Hilton called Prejean a vulgar name and said that Miss USA is supposed to help unite Americans, not divide them. He suggested her response may have cost her the Miss USA crown.
Vow to fight on
The following Sunday, Prejean was greeted as a hero by the congregation at her San Diego-area megachurch, the Rock Church. Shortly after, she signed on to be a spokesperson for the National Organization for Marriage's campaign against same-sex marriage.
"I was attacked for giving my own opinion on the stage of the Miss USA contest. And I'm going to do whatever it takes to protect marriage. It's something that is very dear to my heart," Prejean told TODAY's Matt Lauer after agreeing to work with the organization.
In her statement to the media Tuesday, Prejean vowed to continue her fight against gay marriage.
"We live in a great country; a nation that was built on freedom of speech and freedom of religion," she said in the statment. "Yet my comments defending traditional marriage have led to intimidation tactics that seek to undermine my reputation and somehow silence me and my beliefs, as if opinion is only a one-way street."
Although Prejean said the pictures were taken when she was 17, others have alleged that they seem to have been taken after she underwent breast-enhancement surgery six weeks prior to the Miss USA pageant. That surgery was paid for by the Miss California pageant.