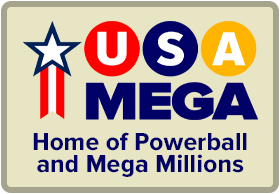 The time is now 11:24 am
You last visited
March 28, 2023, 10:00 am
All times shown are
Eastern Time (GMT-5:00)
Shaquille O'Neal traded to Cavaliers
Published:
Posted: Thursday June 25, 2009 1:31AM; Updated: Thursday June 25, 2009 9:06AM
Suns trade Shaq to Cavaliers

Story Highlights

Suns trade Shaquille O'Neal to Cavs for Sasha Pavlovic and Ben Wallace

O'Neal has been on Cavs' radar since the trade deadline in February

Shaq is coming off resurgent season in which he averaged 17.8 points
By Chris Mannix, SI.com
The Cavaliers have agreed in principle to acquire Shaquille O'Neal from the Suns for Ben Wallace and Sasha Pavlovic, an NBA source confirmed late Wednesday night.
Phoenix also will receive a second-round pick in Thursday's draft and cash.
The deal was first reported by ESPN and Yahoo! Sports.
O'Neal has been on the Cavaliers' radar since February, when Cleveland had discussions with Phoenix about acquiring the 15-time All-Star center before the trading deadline. The Cavs' struggles in the Eastern Conference finals against Orlando -- specifically with Magic center Dwight Howard -- increased the urgency for Cleveland GM Danny Ferry to seek out a center who can defend Howard one-on-one.
He found an answer in the 37-year-old O'Neal, a four-time champion who had a resurgent year with Phoenix last season, averaging 17.8 points and 8.4 rebounds in 75 games, his most appearances since 1999-2000. The acquisition of O'Neal doesn't hurt the Cavs' plan to pursue a top free agent in 2010, either: O'Neal's $20 million salary comes off the books after next season.
The deal for O'Neal is the latest move by Cleveland in its attempt to build a strong supporting cast around league MVP LeBron James, who can become a free agent in 2010. Last offseason, the Cavaliers bolstered the backcourt by dealing for Mo Williams. The point guard had an All-Star season but struggled in Cleveland's six-game loss to Orlando.
Neither Wallace or Pavlovic is likely to play for the cost-cutting Suns. Only $1.5 million of Pavlovic's 2009-2010 contract is guaranteed and the Suns will likely cut him to save $3.5 million. Wallace was contemplating retirement after the season and the deal to Phoenix -- a team with no chance to win the NBA championship next season -- may push him out the door. If the Suns can negotiate a fair buyout of his $14 million contract, Wallace will likely take it, saving Phoenix owner Robert Sarver several million dollars in the process.
Of greater concern is how the Shaq trade affects Phoenix's ability to extend the contract of Steve Nash. The two-time MVP, a free agent in 2010, has said he will evaluate the Suns' moves before deciding whether to re-sign. Phoenix GM Steve Kerr met with Nash and his agent, Bill Duffy, in New York last week.