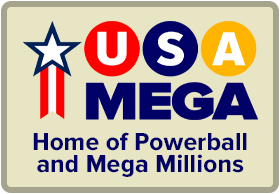 The time is now 12:10 pm
You last visited
March 28, 2023, 10:00 am
All times shown are
Eastern Time (GMT-5:00)
1 Generic Powerball / Euromillions whose fund is for Foreign Aid or Charity or Poverty in USA
Published:
Updated:
How much does the entire USA lottery generates? 60 billion? 90 billion...And that's only if they charge 1 dollar...What if they create just 1 Generic Powerball or 1 Generic Euromillion whose sold fund will not to the lottery but to Foreign Aid or to Charity or for whatever issue that needs to be address that will cost 1-3 billion....I think that the chunk that the lottery gets for education is enough...Now they should look at other stuff...I'll say Powerball generates like 200 million every 3 months, that's 800 million in 1 year and that's only if Powerball is not played in all 51 states...If it was played in all 51 states it will double and it will be 1 billion 600 million dollars that will generate each year....Remember that's only at 1 dollar per ticket...at 2 dollars it will generate 3 billion dollars 200 million....For example that 1 Generic Powerball 3 billion dollars could go into Foreign Aid or Charity or Addressign Poverty in the USA, or what the senates uses for Pork Barrel, again may stuff it can go to domestically or internationally...And this is 3 billion [or 1 billion 600 million] fund can go every single year for that....
Just by creating 1 Generic Powerball that you will tax 50% [out of the many generic Powerballs that you can create]...And this way this Generic Powerball will be played in all 51 states...
Europe are you listening?