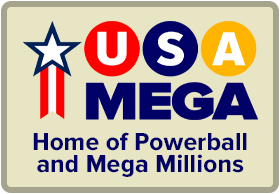 The time is now 10:19 am
You last visited
March 28, 2023, 10:00 am
All times shown are
Eastern Time (GMT-5:00)
Senator Ted Kennedy Has Passed
Published:
Updated:
Condolences to the Kennedy family.
Ted Kennedy, the last surviving brother of America's leading political dynasty, has died of a brain tumour at the age of 77.
Edward Kennedy was the senior US senator from Massachusetts and a liberal stalwart of the Democratic party. At the time of his death he was the third longest serving senator of all time.
"Edward M Kennedy, the husband, father, grandfather, brother and uncle we loved so deeply, died late Tuesday night at home in Hyannis Port (Massachusetts)," the Kennedy family said in a statement.
"We've lost the irreplaceable centre of our family and joyous light in our lives, but the inspiration of his faith, optimism and perseverance will live on in our hearts forever."
The US president, Barack Obama, called Kennedy "the greatest United States senator of our time", praising his work on civil rights, health and improving the economic wellbeing of all Americans.
He thanked Kennedy for "his wise counsel in the senate" and his support in last year's presidential race.
Ted Kennedy was diagnosed with brain cancer in May 2008.
Like his two assassinated brothers – President John Kennedy and the presidential candidate Robert Kennedy – he had been expected to scale great political heights.
But his career was significantly blighted by the Chappaquiddick incident of 1969 in which the car he was driving ran off a bridge and plunged into the water, killing Mary Jo Kopechne.
Kennedy's death marks the twilight of a political dynasty and deals a blow to Democrats as they seek an overhaul of the healthcare system, one of Kennedy's personal goals.
John Kennedy was assassinated in 1963, and their brother, Senator Robert Kennedy, was fatally shot while campaigning for the 1968 Democratic presidential nomination. The fourth brother, Joe Kennedy, was a pilot killed in the second world war.
When Ted Kennedy first took the Senate seat previously held by John in 1962 he was seen as something of a political lightweight who owed his ascent to his famous name.
Yet during his near half-century in the chamber Kennedy became known as one of Washington's most effective senators, crafting legislation by working with lawmakers and presidents of both parties and finding unlikely allies.
At the same time he held fast to liberal causes deemed anachronistic by the centrist "New Democrats" and was a lightning rod for conservative ire.
He helped enact measures to protect civil and labour rights, expand healthcare, upgrade schools, increase student aid and contain the spread of nuclear weapons.
"There's a lot to do," Kennedy told Reuters in 2006. "I think most of all it's the injustice that I continue to see and the opportunity to have some impact on it."
After Robert Kennedy's death, Ted was expected to waste little time in vying for the presidency. But then came Chappaquiddick. Kopechne drowned after crash on the Massachusetts resort island after a night of partying.
Kennedy's image took a major hit after it emerged he had failed to immediately report the accident to authorities. He pleaded guilty to leaving the scene and received a suspended sentence.
Kennedy eventually ran for his party's presidential nomination in 1980 but lost to the incumbent president, Jimmy Carter.
His presidential ambitions thwarted, Kennedy devoted himself to the Senate, where he was the moving force behind several important pieces of legislation on social issues, such as a rise in the minimum wage.
Kennedy's endorsement in the 2008 Democratic primary – much to the disappointment of Hillary and Bill Clinton – was seen as a huge boost to Obama's campaign. Obama said that as president he benefited from Kennedy's "encouragement and wisdom" even as the senator battled brain cancer.
Gordon Brown, the British prime minister, said Kennedy would be "mourned not just in America but in every continent".
The US Senate majority leader, Harry Reid, said it was "the thrill of my lifetime" to work with Kennedy. "Senator Kennedy's legacy stands with the greatest, the most devoted, the most patriotic men and women to ever serve in these halls ... The liberal lion's mighty roar may now fall silent, but his dream shall never die."
Tributes came from across the political spectrum – testimony to his ability to form close bonds with political opponents. The former first lady Nancy Reagan said: "Given our political differences, people are sometimes surprised by how close Ronnie and I have been to the Kennedy family. In recent years Ted and I found our common ground in stem cell research, and I considered him an ally and a dear friend. I will miss him."
Orrin Hatch, Republican senator from Utah, said: "Today America lost a great elder statesman, a committed public servant and leader of the Senate. And today I lost a treasured friend. Ted Kennedy was an iconic, larger than life United States senator whose influence cannot be overstated. Many have come before and many will come after, but Ted Kennedy's name will always be remembered as someone who lived and breathed the United States Senate and the work completed within its chamber."
Mark Tran and Lee Glendinning
guardian.co.uk, Wednesday 26 August 2009