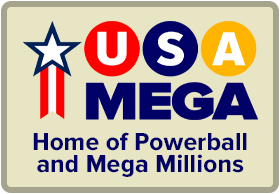 The time is now 2:45 am
You last visited
September 25, 2023, 1:20 am
All times shown are
Eastern Time (GMT-5:00)
The legal- money raffle consortia
Published:
Updated:
I used to know a guy named, Mike, down in Socorro. A man with a lot of ideas.
During the mid-'90s, about the time the Internet was cranking up big-time, Mike had the idea it would be cool to start an on-line raffle.
Mike had some money lying around. Just about enough to buy a full-sized Harley, and a large RV. But he thought he could increase the amount of money he had by taking a risk. He'd sell raffle tickets online for a Harley and a large RV without buying them until someone won the raffle. If he didn't sell enough tickets, he'd make up the difference with his savings. But if he did sell enough tickets, he'd give away the Harley and RV, and pocket whatever extra came in.
It turns out raffles are illegal at almost any level, though the cops and prosecutors look the other way if they feel the cause is a good one, or if it's just small potatoes. But item one for Mike turned out to be that if he went online he'd be almost certain to be prosecuted.
Item 2, was the fact he was, in effect, proposing to raffle a motorcycle and an RV that didn't exist. The fact he didn't own them yet compounded the felony he would be committing.
Now what Mike was proposing to do was precisely what lotteries do, as Todd's pointed out repeatedly, routinely. Raffling off something that doesn't exist…. Money that they plan on earning as interest.
But, of course, when a government sanctioned, or government owned administrative entity commits an act that rhymes with something that would be a felony if an individual behaved identically, all's well with the world.
Unless they happen to have a lot of attention focused on their behavior, as happened in Texas recently.
Similarly, I used to know a guy named Dan, who had a lot of cash lying around doing nothing. He dreamed up an online something he called a 'money club', or 'money pool'. Members, Dan dreamed, would pay $5 per month into the pool. Every month the total proceeds, minus 10 percent (to Dan as operational and administrative fees) would be handed out to some lucky member by a process known as Random Number Generator…. Something nearly identical to what's being done by lotteries. Except it would be private enterprise….. private sector.
Dan figured the payout percentages would be so much better, the odds so much better than any lottery that it would cause players to flock to him. He might have been right.
But there was naturally a catch. What he was proposing was and is a herd of felonies at almost every level of jurisdiction. Even though what he proposed was a lot better for the players involved, than the competition (the government and the various legally recognized mob) could (read 'would') offer.
So neither of these ideas ever came to fruition, though each represented the cleaned up versions of corrupted first-cousins we all accept as normal in the lottery systems.
It's surprising sometimes to see people who claim to believe in free enterprise so blindly support any government monopoly.
Jack