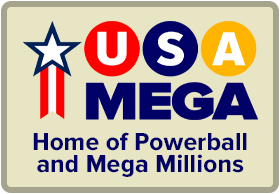 The time is now 11:35 am
You last visited
March 28, 2023, 10:00 am
All times shown are
Eastern Time (GMT-5:00)
To the country of Iran, Pakistan, France, China, Mexico, Peru, Parts of Africa: Beauty Powerball
Published:
Updated:
This is about freedom, there is freedom in every aspect of it...I would had done it in the USA but i dont know if they can take it that's why i am mentioning other countries...
This is "ONLY" if the beautiful people want to do it, they are not obligated...You ever felt that way? Believe me "there is a TON" of people around the world who will like to do this....
This is not "FORCING ANYONE" if you dont want to join you dont have to join...This is what i was thinking...I call this the "BEAUTY POWERBALL" but it dont necesarily have to be a lotto it can be a: game and extremely hard game with 200 million choices just like Powerball...This is only a prelimary start with time it will get bigger...
Gather 70 million people who will like to do this [10 million from each country i mentioned]...Each one chips in: $25 per paycheck for 8 years...It will be: 336 BILLION dollars...Placed in the bank at: 7% it will be: 23 billion 500 million coming your way every single year...With it you are going to create the "WEEKLY EXCEPTIONAL BEAUTY POWERBALL"....And you are going to pick the TOP, I MEAN TOP beautiful chicks of each country but that's if they want to do it you will also do it with the the top, top, top gorgeous males of the entire country if they want to sign in and you are going to make them a: Powerball....it will be even nicer if the winner could choose who he likes from a long list...lol..You are going to create a: 50 million dollar Powerball...The beauty whether male or female will receive 50 million dollars as the prize but as a contract he must be married the Powerball winner forever...The Powerball winners get: 1 million dollar and the beaty winner gets: 45 million...4 million will go to the State/country as tax...And see what will happened...We say we love beauty right, let's see how much...But guess what is a Powerball but with 100 million combinations but there is no quick pick [200 million combinations will be cruel] [actually it does have 200 million combinations for 100 million combination lotto with no quick pick is equivalent to a 200 million combination lotto with quick pick only]...Again it will had been better if the powerball winner could choose from a long list...
I forgot to mention...Each ticket cost: $5...
And to be fair since this people cry so much, the $5 from the players will go towards the family of the exceptional beautiful person....or it could go to the government or charity or beautiful person charity or beautiful people ENDOWMENT FUND who knows where...
Dude is a free world but i am sick and tire of seing beautiful people with beautiful people, male studs with female studs, cruel like the rest of us dont matter, like the rest of us were thrash, believe it or not there are people out there who believe that studs should be with studs, that tall people should be with tall people, why for that matter put a big pole with the nazy flag in your house...
This is just to prove a point....What you all think....
this "message" is brought to you by: " POWERBALL GLOBE LOTTO": AN EQUAL OPPORTUNITY EMPLOYER AND BELIEVER OF FREEDOM"....
Not only that dude having an exceptional beautiful women or beautiful man, someone that is TOP OF THE TOP OF THE TOP OF THE TOP in beauty is like riding or owing a: 50 million dollar car the expensive part is not it is that nobody has them and there is a bounty on your head sort of speak if you own one of this exceptional beautiful people....There is no such thing as a 50 million dollar car but we are going to create them to prove a point...
I want: ES MAS why dont 25 million people each chip in: $20 a paycheck for 5 years...It will be: 60 billion dollars...Placed in the bank at: 6% it will be: 3.6 billion dollars every year...with it you build this: $50 million dollar cars....That way there is 72 of them made each year....But this cars are for "Life" if they break down like the engine they are replaced...Or if the car breaks down and can't go anymore they are replaced by a brand new car same brand car and it is done forever for a lifetime until the owner dies....See what will happen...And everytime someone buys them the money is placed in the bank and the interests pays for a new car [since is already paid for]....For instance the 50 millions that the owner spent on the car since the car is already paid for the 50 million goes in the bank earning interest...You know that car should last him like: 10 or 15 years..The interests at: 6% from 50 million is: 3 million a year and 3 million x 10 years equals: 30 million or 3 million x 15 years equals: 45 million been able to replace the car for a brand new...The car is going to be full of diamonds, emerald, even emerald on the rims, every luxury imaginable that car will have and we are going to name them: "SUPERHOTCHICK"...I'll like to know who the hell is going to ride that car on the streets...Just to prove a point...