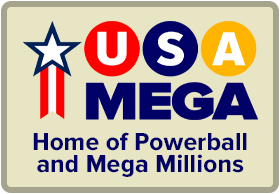 The time is now 3:59 pm
You last visited
September 21, 2023, 1:44 pm
All times shown are
Eastern Time (GMT-5:00)
Obama Health Care : It's Time To Act
Published:
Obama Health Care Speech: It's Time To Act
ALAN FRAM
AP
03/ 3/10
02:24 PM
WASHINGTON — President Barack Obama urged Congress Wednesday to vote "up or down" on sweeping health care legislation in the next few weeks, endorsing a plan that denies Senate Republicans the right to kill the bill by stalling with a filibuster.
"I don't see how another year of negotiations would help. Moreover, the insurance companies aren't starting over," Obama said, rejecting Republican calls to begin anew on an effort to remake the health care system.
The president made his appeal as Democratic leaders in Congress surveyed their rank and file for the votes needed to pass legislation by majority vote – invoking rules that deny Senate Republicans the right to block it through endless stalling debate. Obama specifically endorsed that approach.
The outcome will affect nearly every American, either making major changes in the ways they receive and pay for health care or leaving current systems in place. There is still no certainty about the final result in Congress – or even that Democrats will agree to the series of changes that Obama said he was including as Republican contributions.
GOP leaders were unmoved.
The Senate Republican leader, Mitch McConnell of Kentucky, said a decision by Democrats to invoke rules that bar filibusters would be "met with outrage" by the public, and he said Obama was pushing a sweeping bill that voters don't want.
"They've had enough of this yearlong effort to get a win for the Democratic Party at any price to the American people," McConnell said on the Senate floor.
At its core, Obama's proposal would extend health care to tens of millions of uninsured Americans while cracking down on insurance company practices such as denying coverage on the basis of a pre-existing medical condition.
With his remarks, delivered at the White House, Obama took the lead in a bid by congressional Democrats to mount a party-line rescue mission for the health care legislation that appeared on the cusp of passage late last year, only to be derailed when Republicans won a Massachusetts Senate seat that gave them the ability to block it.
Story continues below
Obama's remarks were replete with criticism of the insurance industry as well as dismissive asides about GOP critics.
Insurers are "continuing to raise premiums and deny coverage. For us to start over now could simply lead to delay that could last for another decade or more," he said.
As for calls for additional debate, he said that in the year since he inaugurated his campaign for health care changes, "every idea has been put on the table. Every argument has been made."
"Everything there is to say about health care has been said, and just about everyone has said it," Obama said as murmurs of laughter swept through his receptive audience of invited guests in the White House East Room.
The president's appearance appeared part of an endgame strategy put in motion last week, when Obama presided over a bipartisan summit meeting with leaders of both parties and both houses. After seven hours of discussion, he said he had heard ideas for changes from sides, and he signaled that the time may have come for Democrats to proceed on their own if GOP critics were not ready to join them.
While his spokesmen and Democratic congressional leaders joined in calls for an up-or-down vote – a simple majority, no filibusters allowed – the White House announced with fanfare on Tuesday he was asking lawmakers to incorporate four GOP suggestions.
Obama said he was exploring GOP proposals for cracking down on fraudulent medical charges, revamping ways to resolve malpractice disputes, boosting doctors' Medicaid reimbursements and offering tax incentives to curb unnecessary patient visits to doctors.
The ideas included an experiment that would establish special courts in which judges with medical expertise would decide malpractice allegations. The idea has been criticized by the Center for Justice & Democracy, a consumer group that prefers the current system of awarding damages. It said health courts would be "anti-patient."
In a speech that reprised many of the points he has made in the past year, Obama cast the battle over health care as something more.
"At stake right now is not just our ability to solve this problem, but our ability to solve any problem. The American people want to know it is still possible for Washington to look out for their interests and their future. They are waiting for us to act."
"They are waiting for us to lead. And as long as I hold this office, I intend to provide that leadership."
Immediately after Obama finished speaking, the White House made good on his promise to "do everything in my power to make the case for reform," saying he would travel to Pennsylvania on Monday and to Missouri next Wednesday to press the issue.