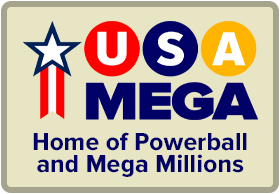 The time is now 10:53 am
You last visited
March 28, 2023, 10:00 am
All times shown are
Eastern Time (GMT-5:00)
Titans trade LeDale White
Published:
Titans trade LenDale White on Day 3 of NFL draft
By BARRY WILNER, AP Football Writer
Barry Wilner, Ap Football Writer
50 mins ago
NEW YORK – Time to draft and time to trade.
The final day of the NFL draft began with St. Louis further bolstering its anemic offense by taking wide receiver Mardy Gilyard, who once lost his scholarship at Cincinnati and even lived out of his car. Moments later Saturday, the Tennessee Titans dealt LenDale White to Seattle, reuniting him with his college coach, Pete Carroll.
Soon after, the Oakland Raiders sent their starting middle linebacker, Kirk Morrison, to Jacksonville as the bartering got heavy in Round 4.
In Round 5, the New York Jets dealt running back-kick returner Leon Washington to Seattle.
New Seahawks coach Carroll dealt for one of his mainstays at Southern California, getting White from the Titans for Seattle's fourth-rounder and sixth-rounder. The Seahawks also received defensive tackle Kevin Vickerson, and the Titans selected UCLA cornerback Alterraun Verner with the spot acquired in the deal.
The burly and bruising White helped Carroll win a national championship with the Trojans. But he lost his starting job to Chris Johnson, and had problems with being late for meetings.
"As far as LenDale falling out of favor, he practiced," Titans coach Jeff Fisher said. "He was prepared to play. I think I can't blame him for wanting to play more. That's the kind of players you want on your roster. Considering the circumstances, he handled things. There were issues I don't need to bring up. I thought he handled things reasonably well."
Vickerson was suspended for four games in 2008 for violating the NFL performance enhancers policy. He's been a situational player for Tennessee.
Washington missed half of 2009 with a severe leg injury. He recently re-signed with the Jets, for whom he has starred as a kick returner, runner and receiver.
Oakland selected one of the draft's fastest players, wideout Jacoby Ford of Clemson, with the pick acquired from the Jaguars. After drafting Rolando McClain in the first round to take over at middle linebacker, Morrison became expendable despite leading the Raiders in tackles the past four seasons.
"For me, it's a new beginning. I feel like I was drafted all over again," Morrison said. "I definitely didn't see a slip in my play. Now I can move to Jacksonville and show what I can do."
St. Louis made quarterback Sam Bradford the first overall selection Thursday night and began the second round Friday by choosing offensive lineman Rodger Saffold from Indiana.
Gilyard was pick No. 99 overall and one of the most high-profile players still available. He should help the Rams on kick returns, too.
"It's like slim to none that kids actually get to go pro," Gilyard said. "My mom, she's bananas right now. She's going to call me about eight times in a row."
In another deal, the Jets moved up to Carolina's spot to draft USC's Joe McKnight at No. 112. That freed the way to deal Washington, and New York chose Kentucky fullback John Conner with the pick secured from Seattle.
All-American tight end Aaron Hernandez of Florida went to New England, the second tight end chosen by the Patriots. When DE Eric Norwood of South Carolina was taken by the Panthers at No. 124, every eligible All-American except placekicker Leigh Tiffin had gone.
The first Ohio State player chosen was linebacker Thaddeus Gibson, 116th overall by Pittsburgh. Such other notable programs as Pitt, West Virginia and Michigan State had no players taken through 125 picks.