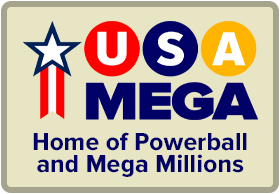 The time is now 2:27 am
You last visited
March 29, 2023, 1:49 am
All times shown are
Eastern Time (GMT-5:00)
New Premium Blog Feature: RSS Feed
Published:
Today I implemented a feature that will help Premium Blog writers at Lottery Post integrate their Blogs with the rest of the Internet community.
Every Premium Blog now has its own RSS Feed, and all Premium Blog updates (every time you make a new entry) is entered automatically at weblogs.com, in the "master list" of entries.
You can access your RSS feed directly from any of your Premium Blog pages, using the RSS icon in the navigation menu (right or left side of the page, depending on which template you use).
You can also access the RSS feed by URL. For example, my RSS feed is located at https://blogs.lotterypost.com/todd/rss/. Justy substitute the "todd" portion with your Blog folder name.
Any Gold or Platinum member at Lottery Post can get their own Premium Blog setup in a couple of seconds. Just go to the Premium Blog Settings menu option in the Control Panel menu, and choose a title, description, and template style.