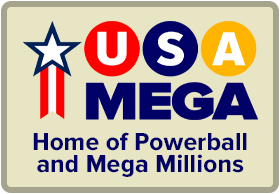 The time is now 11:36 am
You last visited
March 28, 2023, 10:00 am
All times shown are
Eastern Time (GMT-5:00)
Danny Ferry resigns as Cavs GM
Published:
Friday, June 4, 2010
Ferry, Cavs agree to mutual parting

---
Associated Press

CLEVELAND -- Danny Ferry resigned as general manager of the Cleveland Cavaliers, a surprise decision that complicates the most important offseason in team history.
Ferry's departure Friday after five seasons occurred two weeks after the club fired coach Mike Brown following the team's second-round loss to the Boston Celtics in the NBA playoffs. It also comes as the team is making plans to try to re-sign two-time MVP LeBron James, who will be a free agent next month.
Ferry was in the final month of his contract. He said the decision not to renew his contract was a mutual one with owner Dan Gilbert.
"I thought it was important that there was as much clarity as possible in the organization at this time, so things could start moving forward," Ferry told The Associated Press. "I appreciate all that Dan has done to build a world-class organization."
The team said assistant GM Chris Grant will take over for Ferry, who played in Cleveland for 10 years and became the club's GM in 2005.
During Ferry's tenure, Cleveland made it to the NBA Finals for the first time.
The team said Gilbert would address Ferry's situation in a conference call.
Cleveland's decision to fire Brown, with whom Ferry worked in San Antonio, may have created a divide between the GM and Gilbert. Ferry, though, said there were no hard feelings with Gilbert, who hired him as Cleveland's eighth GM on June 27, 2005.
"It is the right time to move on," Ferry said. "Chris is prepared to do a great job."
Ferry led the Cavs through the most successful period in their history. But despite winning 127 regular-season games and having the league's best record the past two seasons, the Cavaliers failed to make the finals. And now, they're on the verge of possibly losing James.
The club went 272-138 during Ferry's five seasons.
"For five years, Danny Ferry was instrumental in leading the establishment of a culture, process and professionalism that has become part of the fabric of the definition of 'who' are the Cleveland Cavaliers. Danny worked extremely hard to create this strong foundation that we will continue to build upon going forward with much gratitude and appreciation," Gilbert said in a statement.
"This solid foundation is evident by the natural and clear choice to choose his close associate, Chris Grant, whom Danny worked in partnership with for his entire five years leading the Cavaliers front office, to succeed Danny as the Cleveland Cavaliers new general manager."