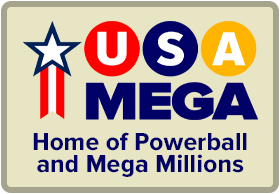 The time is now 11:31 am
You last visited
March 28, 2023, 10:00 am
All times shown are
Eastern Time (GMT-5:00)
UPDATE: Connecticut's $254M Powerball Winner FINALLY Comes Forward
Published:
Updated:
STAMFORD -- The winner of the largest prize ever in state lottery history has just come forward to collect their prize after weeks of silence.

At this point there is no information on the winner of $254 million Powerball jackpot, with all six numbers from the Nov. 2 drawing.

Lottery officials say that the winner walked in to its headquarters this morning.

The ticket was sold somewhere in Fairfield County.

The jackpot winner can claim a $254 million annuity paid over 30 gradual instalments or a one-time cash lump sum of $152 million.

Lottery officials say the store which sold the winning ticket will receive a $100,000 retailer bonus.

The winning Powerball numbers were 12-14-34-39-46, Powerball 36. There were nearly 2.3 million tickets with winning combinations sold nationwide, including about 29,000 in Connecticut.

The winner had until April 30, 2012, to claim their prizes.

Connecticut has had seven jackpot winners since joining Powerball in 1995. Newington resident Rahul Patel, who claimed a $25 million prize won on June 27, 2009, was the state's last jackpot winner.

Wednesday's record drawing breaks a $59.5 million prize claimed by Christopher J. Ewen of Seymour.

The odds of winning a Powerball prize are 1 in 35. The odds of winning the Powerball jackpot prize are 1 in 195,249,054.