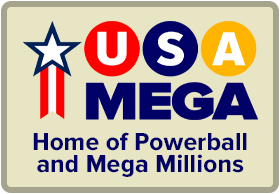 The time is now 8:12 am
You last visited
March 23, 2023, 6:12 am
All times shown are
Eastern Time (GMT-5:00)
Senate GOP fails to bring up immigration bill
Published:
Updated:
Senate GOP fails to bring up immigration bill
Published - Dec 05 2012 03:59PM EST
JIM ABRAMS, Associated Press
WASHINGTON (AP) — Senate Democrats on Wednesday blocked Republicans from bringing up an immigration bill offering permanent residence visas for foreigners with advanced degrees that passed the House last week despite the opposition of most Democrats.
Senate Republican John Cornyn of Texas sought unanimous consent to consider the bill that provides some 55,000 green cards a year to those with masters and doctorate degrees from U.S. colleges in the fields of science, technology, engineering and mathematics.
"We all know that America's immigration system is broken, but in particular by driving away highly skilled foreign workers who want to start businesses and create jobs right here in America," he said.
New York's Sen. Chuck Schumer, a Democratic leader on immigration policies, objected to Cornyn's request. Schumer said Democrats support creating so-called STEM visas and he has a proposal to do that. "But what we don't do is take away other visas or add in other extraneous positions."
House Republicans turned to their STEM bill as a way to show Hispanics, who deserted them in the November election, that they are serious about immigration legislation. But it met strong opposition from Democrats because it eliminated another visa program that benefits less-educated people, particularly from Africa. The Congressional Hispanic Caucus said Republicans were trying to pick winners and losers among different people who want to gain permanent residency.
The Republican bill would also have made it easier for the spouses and families of people with green cards to enter the United States while they wait for their own green card applications to be approved.
The STEM bill is seen as an opening skirmish as Congress and the White House plan for writing comprehensive immigration legislation next year dealing with both legal immigrants and the estimated 11 million living in the country illegally.