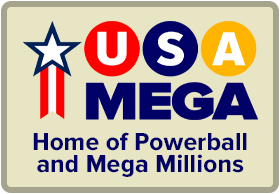 The time is now 10:54 am
You last visited
March 28, 2023, 10:00 am
All times shown are
Eastern Time (GMT-5:00)
ObamaCare Employer Mandate: A list of Cuts to Work Hours,Jobs (Make Viral)
Published:
Updated:
ObamaCare Employer Mandate: A List Of Cuts To Work Hours, Jobs
Wednesday, October 9, 2013
ObamaCare's impact on jobs is hotly debated by politicians and economists. Critics say the Affordable Care Act, with its employer mandate to provide health insurance, gives businesses an incentive to cut workers' hours. This year, report after report has rolled in about employers restricting work hours to fewer than 30 per week — the point where the mandate kicks in. Data also point to a record low workweek in low-wage industries.
This Beforeitsnews contributor has witnessed this first hand more than once. My own mother quit her job after 13 years at a convennience store because they cut her hours so they didnt have to give her Obamacare forcing her to quit because she could no longer afford to pay the bills. I also had a friend get cut from full-time to part-time for the same reason at a Home Depot. What I have yet to witness is the good things Oamacare is suppose to do. Havent seen it or heard of it personally with anyone i know or they know. The only good things ive seen have been from the mainstream news. So my personal experience with the ACA is that it sucks. -Mort
| State | Employer | | Action | Jobs with fewer hours, if specified | Date of Action or Report |
| --- | --- | --- | --- | --- | --- |
| Indiana | Indiana state gov't | Public | Cut hours for part-time and temp employees from a maximum of 37.5 hours per week to fewer than 30 | | Oct-13 |
| Indiana | John Glenn School Corp. | Public | Cut hours for instructional aides and other part-timers to fewer than 30 per week | | Oct-13 |
| Indiana | Metropolitan School District of Martinsville | Public | Cut hours for instructional aides and other part-timers to fewer than 30 per week | | Oct-13 |
| Indiana | Monroe-Gregg School District | Public | Cut hours for instructional aides and other part-timers to fewer than 30 per week | | Oct-13 |
| Indiana | Mooresville Conolidated School Corp. | Public | Cut hours for instructional aides and other part-timers to fewer than 30 per week | | Oct-13 |
| Indiana | North Lawrence Community Schools | Public | Cut hours for instructional aides and other part-timers to fewer than 30 per week | | Oct-13 |
| Indiana | South Henry School Corp. | Public | Cut hours for instructional aides and other part-timers to fewer than 30 per week | | Oct-13 |
| Indiana | Southwest Parke Community School Corp. | Public | Cut hours for instructional aides and other part-timers to fewer than 30 per week | | Oct-13 |
| Indiana | Southwestern Jefferson County Consolidated School Corp. | Public | Cut hours for instructional aides and other part-timers to fewer than 30 per week | | Oct-13 |
| Indiana | Vincennes Community School Corp. | Public | Cut hours for instructional aides and noncertified employees to fewer than 30 per week | | Oct-13 |
| Kentucky | Murray State University | Public | Cut teaching loads for adjunct faculty | | Oct-13 |
| Tennessee | Johnson City Schools | Public | Cut hours for part-time employees to fewer than 30 per week | | Oct-13 |
| Alabama | Houston County | Public | Cut hours of part-time employees to fewer than 30 per week | | Sep-13 |
| California | Biola University | Private | Cut student work hours to a maximum of 25 per week; suspended limit due to employer mandate delay | | Sep-13 |
| Florida | Bealls Inc. (Department Stores) | Private | Restricted part-time hours to fewer than 30 per week | | Sep-13 |
| Florida | SeaWorld Entertainment | Private | Cut hours for part-time workers from a maximum of 32 to 28 per week | | Sep-13 |
| Illinois | Palmer Place Restaurant | Private | Cut hours for some workers below 30 per week | | Sep-13 |
| Kansas | Salina Family YMCA | Private | Cut part-time employee schedules to a maximum of 25 hours per week | 20 | Sep-13 |
| New Jersey | Middletown Township Public Schools | Public | Cut hours for paraprofessionals below 30 per week | 178 | Sep-13 |
| Texas | Sam Houston State University | Public | Limited student work hours to 29 per week, impacting multiple-job holders | | Sep-13 |
| Michigan | Auburn Hills | Public | Reduced hours for part-time, seasonal workers to fewer than 30 per week | | Sep-13 |
| Pennsylvania | Friendship Community (group home for adults with disabilities) | Private | Cut part-time hours below 30 per week | 20 | Sep-13 |
| Michigan | Meridian Public Schools | Public | Cut schedules of hourly workers to fewer than 30 hours per week | 15 | Sep-13 |
| Arizona | Michael Monti's La Casa Vieja steakhouse | Private | Shifting more workers to fewer than 30 hours per week | | Sep-13 |
| Pennsylvania | Hollywood Casino | Private | Cut part-timers to fewer than 30 hours per week | | Sep-13 |
| Florida | Eastern Florida State College | Public | Cut hours of part-time employees from 30 to 28 per week | 110 | Sep-13 |
| Arizona | Arizona State University | Public | Limited course loads for non-tenured associate faculty members | | Aug-13 |
| Maine | Mainesubway (Subway franchisee) | Private | Reduced worker hours to no more than 29 per week | 50 | Aug-13 |
| New York | Finger Lakes Community College | Public | Capped course loads for adjunct faculty | | Aug-13 |
| South Carolina | Tsunami Surf Shops | Private | Will limit workers to fewer than 30 hours per week | | Aug-13 |
| Illinois | Southern Illinois University | Public | Limited graduate teaching assistants to 20 hours per week | | Aug-13 |
| Indiana | Vincennes | Public | Cut hours of part-timers to 29 per week | | Aug-13 |
| California | Mexican American Opportunity Foundation | Private | Cut hours of employees working up to 39 hours a week to less than 30 | | Aug-13 |
| Georgia | Georgia Military College | Public | Cut hours of adjunct faculty to below 30 per week | | Aug-13 |
| Illinois | Vcm Inc. (Subway franchisee) | Private | Reduced hours for hourly wage earners to below 30 per week | | Aug-13 |
| Indiana | Ball State University | Public | Limited work hours for graduate assistants | | Aug-13 |
| New Jersey | Tom's River | Public | Will cut part-time hours to 25 per week, effective July 2014 | | Aug-13 |
| North Carolina | Forsyth Technical Community College | Public | Reduced hours for adjunct faculty to below 30 per week | | Aug-13 |
| North Carolina | Wilkes Community College | Public | Reduced teaching loads for adjunct faculty to below 30 hours per week and had to cut some courses as a result | | Aug-13 |
| Texas | Consolidated Restaurant Operations Inc | Private | Limiting hours for new employees | | Aug-13 |
| Texas | Dave & Buster's | Private | Cut hours of some employees to 28 per week | | Aug-13 |
| Pennsylvania | Philadelphia University | Private | Capped hours for adjunct faculty at fewer than 30 per week, effective 2015 | | Aug-13 |
| Virginia | K-VA-T Food Stores | Private | Capped hours for part-time employees at under 30 per week | | Aug-13 |
| Missouri | Three Rivers College | Public | Capped teaching loads for adjunct faculty | | Aug-13 |
| New Jersey | Bergen Community College | Public | Limited adjunct course loads | | Aug-13 |
| Utah | Davis School District | Public | Cut hours for bus drivers and other support staff to a maximum of 29.5 per week | | Aug-13 |
| Alabama | University of Alabama | Public | Capped student work hours at 20 per week | | Jul-13 |
| Florida | Brevard County | Public | Reducing hours for most of 138 part-time workers who work more than 30 hours per week | 37 | Jul-13 |
| Florida | Buca di Beppo restaurant chain | Private | Reduced hours to below 30 per week | 400 | Jul-13 |
| Florida | Hillsborough Community College | Public | Cut hours of some part-time faculty members | 100 | Jul-13 |
| Florida | St. Petersburg College | Public | Capped courseloads for adjunct facutly to equivalent of 27 hours per week | 91 | Jul-13 |
| Georgia | Cherokee County School Board | Public | Outsourced custodial services and ground maintenance | | Jul-13 |
| Indiana | Han County | Public | Capped hours for part-time workers at 29 per week | | Jul-13 |
| Indiana | Morgan County | Public | Cut part-time hours from a maximum of 35 to 28 per week | | Jul-13 |
| Michigan | Central Michigan University | Public | Limited hours for student workers to 25 per week | 140 | Jul-13 |
| New Jersey | NEMF trucking company | Private | Cut hours for dock workers and customer service reps from 33 per week to a maximum of 29 | 400 | Jul-13 |
| North Carolina | Henderson | Public | Limited hours part-timers can work to less than 30 per week | | Jul-13 |
| Ohio | White Castle | Private | Will limit new hires to part-time | | Jul-13 |
| Oregon | Shari's restaurants | Private | Adding part-time workers, cutting hours for some working more than 30 hours per week | | Jul-13 |
| Pennsylvania | Carnegie Museum | Private | Reduced hours for some part-time employees below 30 per week | 48 | Jul-13 |
| Tennessee | Oneida Special School District | Public | Cut most non-certified employees to 29 hours per week, but kept pay the same | 65 | Jul-13 |
| Tennessee | Scott County School System | Public | Capped hours of new non-certified hires below 30 per week | | Jul-13 |
| Tennessee | Stewart County School System | Public | Reduced hours for school support staff to 28 per week | 120 | Jul-13 |
| Texas | Jim's Restaurants | Private | Intends to reduce hours of some workers; put plan on hold due to employer mandate delay | | Jul-13 |
| Virginia | Christoper Savvides restaurant & catering co. | Private | Stopped hiring full-time and limited part-timers' hours | | Jul-13 |
| Wisconsin | Minocqua-Hazelhurst-Lake Tomahawk School District | Public | Capped part-time hours below 30 per week | | Jul-13 |
| Wisconsin | Trig's Supermarkets | Private | Cut hours for part-time workers below 30 per week. | | Jul-13 |
| Alabama | University of North Alabama | Public | Capped work hours at 29 per week for student employees | | Jul-13 |
| California | Fatburger | Private | Cut some workers to sub-30 hours per week | | Jul-13 |
| Iowa | Lee County | Public | Enforced existing part-time cap of 28 hours per week | | Jul-13 |
| Michigan | Delta County | Public | Capped part-time hours at 29 per week; made temporary exemption for corrections officers after mandate delay | | Jul-13 |
| Texas | Bee County | Public | Reduce part-time employee hours to 24 per week. | | Jul-13 |
| Idaho | Boundary County | Public | Cut hours for part-timers to fewer than 30 per week | | Jul-13 |
| North Carolina | Rutherford County | Public | Lowered cap on part-time hours from 37 to 29 per week | | Jul-13 |
| Pennsylvania | Lawrence County | Public | Capped part-time hours at 28 per week; later reversed move for deputies | | Jul-13 |
| Michigan | Kenowa Hills Public Schools | Public | Outsourced school bus transportation, partly to avoid providing health benefits to 30 drivers | | Jul-13 |
| New Jersey | City of Burlington Public Schools | Public | Outsourced provision of paraprofessionals and substitute teachers | | Jul-13 |
| Texas | Lion & Rose British Restaurant and Pub | Private | Cut hourly full-time workers' schedules to 28 hours per week | | Jul-13 |
| Texas | MTC Inc. restaurant management | Private | Shifted to only hiring part-time workers | | Jul-13 |
| Utah | Millard School District | Public | Cut hours for paraprofessionals from 6 to 5.75 per day | 6 | Jul-13 |
| Arkansas | Pulaski Technical College | Public | Capped course loads for adjunct faculty | | Jul-13 |
| California | San Diego Community College District | Public | Restricted student employees and other non-academic workers to no more than 25 hours per week | | Jul-13 |
| Missouri | Drury University | Private | Limited adjunct course loads | | Jul-13 |
| Tennessee | Cumberland University | Private | Capped course loads for adjunct faculty at 27 hours per week | | Jul-13 |
| Arkansas | Area Agency on Aging of Western Arkansas, Inc. | Private | Cut hours for staff of 500 home health aides and drivers to 28 per week | | Jun-13 |
| California | CKE Restaurants Inc. | Private | Increasing part-time workforce by replacing full-time workers through attrition | | Jun-13 |
| California | Kern County | Public | Will limit work schedules for up to 800 extra-help workers or reduce workforce | | Jun-13 |
| California | Rancho Cucamonga | Public | Cut hours for most part-time workers below 30 per week | 30 | Jun-13 |
| California | San Gabriel | Public | Reduced hours for part-timers to fewer than 30 per week. | | Jun-13 |
| Florida | Palm Beach State College | Public | Cut hours for 100 part-timers to 27.5 per week; 895 adjuncts limited to 60% of a full-time course load | 200 | Jun-13 |
| Florida | Santa Fe College | Public | Capped part-time hours at 27.5 per week and enforced limits on adjunct course loads | | Jun-13 |
| Florida | Tallahassee Community College | Public | Cut hours of some part-time workers to as low as 24 per week | | Jun-13 |
| Illinois | Parkland College | Public | Limited hours for part-time, non-teaching employees to 27.5 per week | | Jun-13 |
| Indiana | Clay County | Public | Capped part-time work at 28 hours per week | | Jun-13 |
| Indiana | DeKalb County | Public | Limited part-timers to 28 hours per week | | Jun-13 |
| Indiana | Eastbrook Community Schools | Public | Cut hours for instructional aides to 29.5 per week from between 32.5 and 35. | 39 | Jun-13 |
| Indiana | Floyd County | Public | Cutting hours for up to 72 part-timers to 28 hours per week | | Jun-13 |
| Indiana | Highland | Public | Limited hours part-time employees can work to fewer than 30 per week; suspended limit due to employer mandate delay | | Jun-13 |
| Indiana | Indiana University | Public | Capped hours for part-timers at 29 per week; outsourced 50 maintenance personnel | | Jun-13 |
| Indiana | Ivy Tech Community College | Public | Limited hours for adjunct faculty at 23 campuses to avoid estimated $10 million in Affordable Care Act costs for those who work 30 or more hours | | Jun-13 |
| Indiana | Kosciusko County | Public | Capped part-time hours at 25 per week | | Jun-13 |
| Indiana | Lakeview Christian School | Private | Limited new part-timers to 29 hours per week | | Jun-13 |
| Indiana | Madison Consolidated Schools | Public | Cut hours for cafeteria workers, instructional aides and bus drivers below 30 per week | | Jun-13 |
| Indiana | Madison-Grant United School Corp. | Public | Cut hours for non-certified staff from up to 35 hours per week to below 30 | | Jun-13 |
| Indiana | Marshall County | Public | Cut hours for part-times to 28 per week | | Jun-13 |
| Indiana | Mississinewa Community Schools | Public | Cut 15 minutes per day for three teacher aides | 3 | Jun-13 |
| Indiana | Perry Central School Corp. | Public | Cut hours of part-time instructional assistants by 6 per week, with offsetting wage hike | | Jun-13 |
| Indiana | Shelbyville Central School System | Public | Cut hours instructional aides, substitute teachers, bus drivers and coaches below 30 per week | 100 | Jun-13 |
| Indiana | Speedway Schools | Public | Cut hours for teaching assistants to 29 per week with offsetting pay hike | 30 | Jun-13 |
| Indiana | Starke County | Public | Cut hours for part-timers to maximum of 130 per month | | Jun-13 |
| Indiana | Wolfe's Auto Auction | Private | Some full-time workers cut to part-time; part-time hours capped at 28 per week | 10 | Jun-13 |
| Iowa | Spencer Community School District | Public | Reduced hours for some part-timers from 32 to below 30 per week | 65 | Jun-13 |
| Maryland | Howard Community College | Public | Lowered limit on course loads and hours worked for adjunct faculty | | Jun-13 |
| Michigan | Russ' Restaurant | Private | Cut hours of non-managing employees to maximum of 25 hours per week | | Jun-13 |
| Missouri | Maritz Research | Private | Cut part-time hours to 25 per week | | Jun-13 |
| Nebraska | Blair Community Schools | Public | Cut hours for bus drivers and teacher aides to no more than 29 per week | | Jun-13 |
| Nebraska | Lexington Board of Education | Public | Cut hours of some part-timers to 28.5 per week, providing offsetting raise | 20 | Jun-13 |
| Nebraska | Plattsmouth Board of Education | Public | Capped hours of non-certified employees at 29 per week | | Jun-13 |
| New Jersey | Little Falls Board of Education | Public | Capped hours of paraprofessionals below 30 per week | | Jun-13 |
| Ohio | Lake Township | Public | Capped part-time hours at 28.8 per week | | Jun-13 |
| Ohio | Lebanon City | Public | Cut hours of part-time firefighters/paramedics | 18 | Jun-13 |
| Ohio | Mason | Public | Cut part-time workers to 20 hours per week | 200 | Jun-13 |
| Ohio | Scrambler Marie's Restaurants | Private | Cut some workers' hours to less than 30 per week | | Jun-13 |
| Ohio | Westlake | Public | Limit part-timers to 25 hours per week | 23 | Jun-13 |
| Pennsylvania | East Penn School District | Public | Reduced hours for 11 food service workers to 29.75 per week | 11 | Jun-13 |
| Pennsylvania | Southern Lehigh School District | Public | Cut hours of 51 part-time employees to under 30 per week | 51 | Jun-13 |
| Pennsylvania | Tredyffrin-Easttown School District | Public | Cut hours for part-time aides and paraprofessionals to 27.5 per week; suspended cuts due to employer mandate delay | 135 | Jun-13 |
| South Carolina | Kelly Professional Cleaning Services | Private | ObamaCare employer penalties "will have to be recovered from existing employees in the reduction of hours, wage rates and layoffs" | | Jun-13 |
| South Carolina | Spartanburg Community College | Public | Cut hours for most adjunct faculty below 30 | 90 | Jun-13 |
| Texas | Matagorda County | Public | Cut hours part-timer can work from 40 per week to 29 | | Jun-13 |
| Texas | Wilson County | Public | Cut part-timers to a maximum of 29 hours per week | | Jun-13 |
| Utah | Murray School District | Public | Cut part-time hours to a maximum of 20 per week | | Jun-13 |
| Utah | Nebo School District | Public | Cut hours for part-timers to 28.75 per week and stop providing insurance for some | 40 | Jun-13 |
| Virginia | Henrico Country School District | Public | Limit hours for part-timers and temps to 29 per week | | Jun-13 |
| Virginia | Lynchburg | Public | Cut hours for part-timers from about 32 per week to 28 | 35 | Jun-13 |
| Washington DC | Clyde's Restaurant Group | Private | Shifting mix of workers toward more part-timers | | Jun-13 |
| Indiana | Eminence Community Schools | Public | Cut hours for part-timers to a maximum of 29 per week | | Jun-13 |
| Minnesota | Faribault | Public | Cut hours of employees working 30-to-38 hours per week to 29; temporarily delayed move due to delay of employer mandate | 4 | Jun-13 |
| Indiana | Lafayette School Corp. | Public | Cut part-time hours below 30 per week | 235 | Jun-13 |
| Indiana | Martin County | Public | Capped part-time hours at 28 per week | | Jun-13 |
| Michigan | Baldwin Public Library | Public | Capped part-time hours at 28 per week | | Jun-13 |
| Minnesota | Hayfield Community Schools | Public | Cut hours of paraprofessionals to fewer than 30 per week, with $1/hr raise; rescinded policy after mandate delay | 20 | Jun-13 |
| Virginia | Rappahannock Area Community Services Board | Public | Cut hours for part-timers to a maximum of 29 per week | 45 | Jun-13 |
| Indiana | Benton Community Schools | Public | Cut hours for uninsured part-timers to fewer than 30 per week with offsetting pay hike | | Jun-13 |
| New Jersey | Pompton Lakes Board of Education | Public | Cut hours for instructional aides below 30 per week, with offsetting pay hike | 48 | Jun-13 |
| New Jersey | Sparta Area Schools | Public | Cut hours for paraprofessionals below 30 per week; postponed cuts after one-year delay of employer mandate | | Jun-13 |
| Pennsylvania | Brandywine Heights Area School District | Public | Outsourced instructional aides working 30 hours per week | | Jun-13 |
| Utah | Southern Utah Unversity | Public | Limited hourly workers, including students, to 20 hours per week and capped adjunct teaching loads | | Jun-13 |
| Arkansas | Arkansas State University | Public | Limited adjunct course loads and reduced hours for part-time employees, including students, to a maximum of 28 per week | | Jun-13 |
| Texas | Texas Christian University | Private | Reduced hours for adjunct faculty and part-time employees, including students, to fewer than 30 per week | | Jun-13 |
| Arizona | Maricopa Community Colleges | Public | Reduced hours of 700 adjunct faculty and 600 part-time workers below 30 per week | 1300 | May-13 |
| Arizona | University of Arizona in Tucson | Public | Limited hours temporary employees may work in a year | 500 | May-13 |
| California | Long Beach | Public | Reducing hours to 27 per week for up to 200 part-timers | | May-13 |
| Georgia | Circle K Southeast | Private | Cut hours of some full-time employees below 30 | | May-13 |
| Illinois | College of DuPage | Public | Cut course loads for some adjunct faculty | | May-13 |
| Illinois | McHenry County College | Public | Cut course loads for adjunct faculty to 24 hours per week | | May-13 |
| Indiana | Eastern Han School Board | Public | Limit most non-contract employees who worked 30 to 39 hours per week to 29. | | May-13 |
| Indiana | Fayette County School Corp. | Public | Cut hours for some part-timers to 27.5 per week | 90 | May-13 |
| Indiana | Fort Wayne Community Schools | Public | Cut hours of part-time teaching aides and cafeteria workers from 30 to 25 per week | 610 | May-13 |
| Indiana | Gibson County | Public | Cut part-time hours from a maximum of 40 to 23.5 per week | | May-13 |
| Indiana | Greencastle Community Schools | Public | Cut hours of instructional aides and cafeteria workers to 29.5 per week | 54 | May-13 |
| Indiana | Han Madison Shelby Educational Services | Public | Cut hours for special ed assistants from 35-37.5 per week to 28 | 48 | May-13 |
| Indiana | Tipton County | Public | Cut maximum number of hours to 28 per week from 32 | | May-13 |
| Indiana | Vigo County School Corp. | Public | Cut hours of non-certified employees below 30 per week, leading to sharp cut-backs in field trips; suspended hour cuts in response to delay of employer mandate | | May-13 |
| Indiana | White River Valley School District | Public | Cut hours of non-certified employees from 30 to 29 per week | 11 | May-13 |
| Indiana | Zionsville Community Schools | Public | Cut hours for instructional aides, coaches, and substitutes to a maximum of 29 per week | 100 | May-13 |
| Iowa | Indianola Community School District | Public | Part-time hours cut for up to 125 below 30 per week | | May-13 |
| Iowa | Tama County | Public | Cut hours for part-time employees to less than 30 per week | | May-13 |
| Kansas | Kansas Turnpike Authority | Public | Toll collectors limited to 24 hours per week; up to 93 will see hours cut | | May-13 |
| Maryland | Republic Foods (Burger King franchise operator) | Private | All new hires capped at 29 hours per week | | May-13 |
| Michigan | Birmingham | Public | Cut seasonal employee hours below average of 30 per week | | May-13 |
| Michigan | Dearborn | Public | Capped hours of part-time and seasonal employees at average of 28 per week | | May-13 |
| Michigan | Iosco County | Public | apped hours of part-time employees at 28 per week | | May-13 |
| Michigan | Tuscola County | Public | Capped part-time hours at less than 30 per week | | May-13 |
| Nebraska | Douglas County West Community Schools | Public | Cut part-time shifts by about 45 minutes a day | 12 | May-13 |
| Nebraska | Papillion-La Vista school district | Public | Cut part-time hours below 30 per week | 281 | May-13 |
| Nebraska | Westside Community Schools | Public | Capped hours of most part-time employees below 30 per week | | May-13 |
| North Carolina | Carlie C's | Private | Cut part-time hours below 30 per week for up to 150 workers | | May-13 |
| Ohio | Sinclair Community College | Public | Reduced hours for part-timers to maximum of 28 per week and cut course loads for adjunct faculty | | May-13 |
| Ohio | Tipp City | Public | Cut hours for part-timers to fewer than 30 per week | 18 | May-13 |
| Pennsylvania | Ephrata Area School District | Public | Capped hours of part-time workers below 30 per week. | | May-13 |
| Texas | Dallas County Community College District | Public | Capped courseloads for 2,500 adjunct faculty members | | May-13 |
| Texas | Plano | Public | Cut part-time hours below 30 per week | 45 | May-13 |
| Utah | Alpine School District | Public | Cut part-time hours to a maximum of 27.5 per week, avoiding $4.2 million cost | 800 | May-13 |
| Utah | Deseret Industries (work training for war refugees) | Private | Cut hours of most workers below 30 per week | | May-13 |
| Virginia | Wise County School Board | Public | Limit hours for part-time workers to fewer than 30 per week | | May-13 |
| Wisconsin | Mount Horeb Area School District | Public | Cut paraprofessional hours to 25 per week | 36 | May-13 |
| California | Tehama County | Public | Limited extra-help employee work hours to fewer than 30 per week | | May-13 |
| Indiana | Crawford County | Public | Lowered cap on part-time hours from 32 to 29 per week | | May-13 |
| Indiana | Vanderburgh County | Public | Lowered cap on part-time hours from 39 to 29 per week | | May-13 |
| Virginia | Campbell County Social Services Dept. | Public | Cut hours of family educators, companion providers and part-timers to 29 per week | | May-13 |
| Virginia | Dickenson County Public Schools | Public | Cut hours for part-timers to a maximum of 29 per week | | May-13 |
| Virginia | Grayson County | Public | Cut hours for part-timers to a maximum of 28 per week | | May-13 |
| Virginia | Strasburg | Public | Lowered cap on part-time hours from 35 to 29 per week | | May-13 |
| Virginia | Wythe County | Public | Cut hours for part-timers to a maximum of 28 per week | | May-13 |
| Indiana | North Putnam Community Schools | Public | Cut hours of noncertified employees to a maximum of 29 per week | | May-13 |
| Indiana | Northwestern School Corp. | Public | Cut hours of instructional assistants to 25 per week | 12 | May-13 |
| Indiana | Taylor Community Schools | Public | Cut hours of cafeteria workers, custodians and teaching aides to 28 per week | 31 | May-13 |
| New Jersey | Hanover Township | Public | Cut part-time hours to a maximum of 28 per week; rescinded rule after delay of mandate | | May-13 |
| New Jersey | Middletown Township | Public | Cut part-time hours to fewer than 30 per week | 25 | May-13 |
| Utah | Cedar City | Public | Capped hours for part-timers and seasonal workers at 28 per week | | May-13 |
| Pennsylvania | Dallas School District | Public | Capped hours for teacher aides at fewer than 30 per week | | May-13 |
| New Mexico | New Mexico State University | Public | Capped graduate-student work hours at 25 per week | | May-13 |
| Pennsylvania | General McLane School District | Public | Capped part-time hours below 30 per week, affecting secretaries, instructional and library aides, and cafeteria and custodial workers | | May-13 |
| West Virginia | Blue Ridge Community And Technical College | Public | Capped adjunct teaching loads, limiting work hours to no more than 29 per week | | May-13 |
| Colorado | Fountain Fire Dept. | Public | Cut hours of part-timers to a maximum of 29 per week | 6 | May-13 |
| Indiana | School City of Mishawaka | Public | Cut hours for instructional aides, cafeteria workers and other support staff to fewer than 30 per week | | May-13 |
| Indiana | Shelby Eastern Schools | Public | Cut hours of part-time employees to 28.75 hours per week | | May-13 |
| Indiana | Southwestern Consolidated School District | Public | Cut hours for instructional aides, custodians and bus drivers to 29 per week | | May-13 |
| California | North of the River Recreation and Park District | Public | Cut hours for part-time workers below 30 per week | 12 | Apr-13 |
| Colorado | Charco Broiler | Private | Trimmed work hours to stay below 50 full-time equivalent threshold | 3 | Apr-13 |
| Colorado | Durango | Public | Limiting part-timers to 27 hours per week to avoid $900,000 in additional health care costs. | | Apr-13 |
| Colorado | Mountain Del (Del Taco franchisee) | Private | cutting full-time workforce by 100; capping part-timers at 28 hours per week | 100 | Apr-13 |
| Florida | Daytona State College | Public | Reduced hours for adjunct faculty | | Apr-13 |
| Illinois | Moraine Valley Community College | Public | Cutting course loads for adjunct faculty | | Apr-13 |
| Indiana | Bartholomew County | Public | Cut part-time hours to 28 hours per week | 40 | Apr-13 |
| Indiana | Delaware County | Public | Limited part-time employees to 29 hours per week | | Apr-13 |
| Indiana | Northwestern Consolidated School District | Public | Cut part-time hours to a maximum of 29 per week | 41 | Apr-13 |
| Indiana | Richland-Bean Blossom Community School Corp. | Public | Instructional aides limited to 29.5 hours per week | | Apr-13 |
| Iowa | Clear Lake School Board | Public | Outsourced provision of substitute teachers and paraprofessionals | | Apr-13 |
| Maryland | Ocean City | Public | Reduced hours for part-time workers to a maximum of 28 per week | 40 | Apr-13 |
| Michigan | Kalamazoo Valley Community College | Public | Reduced maximum hours for part-time faculty | | Apr-13 |
| Michigan | St. Clair Community College | Public | Limited hours of adjunct professors and part-time support staff to fewer than 30 per week | | Apr-13 |
| Missouri | Moberly Area Community College | Public | Reduced number of courses adjunct faculty are eligible to teach. | | Apr-13 |
| Nebraska | Ralston School District | Public | Cut hours for paraprofessionals to below 30 per week | | Apr-13 |
| Nebraska | Springfield Platteview Community Schools | Public | Cut 7.5 hour days to less than 6 hours for paraprofessionals | 43 | Apr-13 |
| New Hampshire | Community College System of New Hampshire | Public | Capped adjunct faculty hours at 27 per week | | Apr-13 |
| New Jersey | Franklin Township Board of Education | Public | Voted to outsource school aides and child study team services | | Apr-13 |
| New York | Waldbaum's Supermarket | Private | Cut hours and health care for most full-time employees below 30 per week | | Apr-13 |
| Ohio | Cuyahoga Community College | Public | Capped hours for 1,559 part-timers at 20 per week | | Apr-13 |
| Ohio | University of Akron | Public | Cut course loads for part-time faculty | 230 | Apr-13 |
| Ohio | Upper Arlington City School District | Public | Cutting hours for aides who work with disabled students from 32.5 per week to 28 | | Apr-13 |
| Pennsylvania | Firstaff Nursing Services Inc. | Private | Plans to cut full-time nurses and nursing assistantsto part-time and hire more part-timers | 100 | Apr-13 |
| Pennsylvania | Lancaster County School District | Public | Outsourced 100 of classroom aides and food service workers to a private company | | Apr-13 |
| Pennsylvania | Penn Manor School District | Public | Outsourced 96 special-ed aides plus provision of substitute teachers to a private firm | | Apr-13 |
| Pennsylvania | Susquenita School District | Public | Cut part-time hours from 30 per week to 29.5 | 61 | Apr-13 |
| Tennessee | Regal Entertainment Group | Private | Operator of 500+ movie theaters cut non-salaried worker hours below 30 per week | | Apr-13 |
| Utah | Brigham Young University | Private | Capped hours for part-timers, including students, at an average of 29 per week. | | Apr-13 |
| Virginia | Chesterfield Public Schools | Public | Cut hours for part-timers to a maximum of 28 per week | 2000 | Apr-13 |
| Wisconsin | Chippewa County | Public | Cut part-time hours below 30 per week | 15 | Apr-13 |
| Virginia | Tazewell County | Public | Lowered cap on part-time hours from 32 to 29 per week | | Apr-13 |
| Indiana | Eastern Greene Schools | Public | Cut hours for hourly employees, such as teaching aides, custodians and bus drivers to a maximum of 28 per week | 40 | Apr-13 |
| Michigan | Portage | Public | Capped part-time hours at 28 per week | | Apr-13 |
| Michigan | Vassar Public Schools | Public | Cut hours for food-service workers to maximum of 29 per week | | Apr-13 |
| Virginia | Richmond Public Schools | Public | Cut part-time hours to a maximum of 28 per week | | Apr-13 |
| Virginia | Spotsylvania County | Public | Cut hours for part-timers to a maximum of 28 per week | 40 | Apr-13 |
| Kentucky | Joe Bologna's Italian Pizzeria & Restaurant | Private | Closed for business on Monday, reducing employees to fall below 50 full-time-equivalent threshold | | Apr-13 |
| New Jersey | Clinton-Glen Gardner School District | Public | Cut hours for paraprofessionals from 35 to 28 per week; in July a judge ordered the board to rescind its action | | Apr-13 |
| Illinois | Elmhurst College | Private | Cut two courses per semester from maximum adjunct teaching load | | Apr-13 |
| Ohio | Columbus State Community College | Public | Reduced hours for adjunct faculty and hourly wage earners to fewer than 30 per week | | Apr-13 |
| Georgia | AAA Parking | Private | Moved half of full-time workers to part-time | 250 | Mar-13 |
| Illinois | Boone Community School District | Public | Cut hours of part-time employees below 30 per week | 30 | Mar-13 |
| Illinois | Joliet Junior College | Public | Cut course loads for adjunct faculty | | Mar-13 |
| Michigan | Van Buren Township | Public | Capped part-time hours at 29 per week | | Mar-13 |
| Minnesota | Mankato | Public | Limited part-time hours to 29 per week. | | Mar-13 |
| New York | Hudson Valley Community College | Public | Cut hours of part-time faculty | | Mar-13 |
| North Carolina | Five Guys Burgers and Fries franchise | Private | Plans to cut hours or positions among 60 workers clocking more than 30 hours per week | | Mar-13 |
| Ohio | Akron | Public | Limiting part-timers to fewer than 30 hours per week. | | Mar-13 |
| Ohio | Baldwin-Wallace University | Private | Limited course load of adjunct faculty | | Mar-13 |
| Ohio | Kent State University | Public | Limited course load of adjunct faculty | | Mar-13 |
| Ohio | Lakeland Community College | Public | Limited course loads for adjunct faculty | | Mar-13 |
| Ohio | Youngstown City Schools | Public | Cut part-time and substitute hours to 25 per week | | Mar-13 |
| Pennsylvania | Lori's Angels home care | Private | Cut hours of part-time workers to 29.5 and shifted to only hiring part-time | | Mar-13 |
| Utah | Granite School District | Public | Cut hours for part-time school support staff to below 30 per week | 1000 | Mar-13 |
| Virginia | Chesterfield County | Public | Cut hours for up to "several hundred" part-timers to 28 per week | 115 | Mar-13 |
| Virginia | Louisa County | Public | Cut hours for part-time and seasonal employees to 29 per week | 140 | Mar-13 |
| Ohio | Bowling Green State University | Public | Capped part-time hours at 24 per week and student work hours at 28 | | Mar-13 |
| Ohio | Medina City Schools | Public | Cut weekly hours for cafeteria workers and teacher aides from 30 to 28.75 per week | 16 | Mar-13 |
| Pennsylvania | Carnegie Library of Pittsburgh | Public | Capped part-time hours at 29 per week | | Mar-13 |
| Ohio | Fairview Park | Public | Cut hours of part-time employees to fewer than 30 per week | | Mar-13 |
| Ohio | Shawnee State University | Public | Reduced maximum teaching load for adjunct faculty | | Mar-13 |
| Nebraksa | Cabela's | Private | Cut hours for part-time workers to a maximum of 28 per week | | Mar-13 |
| Florida | Miami Dade College | Public | Enforcing cap of 25 hours per week for part-time workers | | Feb-13 |
| Indiana | Putnam County | Public | Cut hours for part-time workers to maximum of 29 per week | | Feb-13 |
| Nebraska | Cutchall Management restaurant company | Private | Capped new part-time hires at 28 hours per week; lifted cap after delay of employer mandate | | Feb-13 |
| New Jersey | Mount Ephraim Board of Education | Public | Cut paraprofessionals' hours from 6 per day to 5.5 | | Feb-13 |
| New York | CY Farms | Private | Eliminated 20 jobs to stay below 50 full-time-equivalent threshold | 20 | Feb-13 |
| Ohio | Brunswick | Public | Capped hours for part-time employees at 28 per week and limited length of employment for seasonal workers | | Feb-13 |
| Ohio | Medina | Public | Cut part-time hours from about 35 to 29 per week | 65 | Feb-13 |
| Tennessee | Wytheville Town Council | Public | Reduced limit on part-time hours from 39 per week to 28 | | Feb-13 |
| Virginia | Christopher Newport University | Public | Cut hours for part-timers and adjunct faculty to 29 per week | 483 | Feb-13 |
| Virginia | College of William & Mary | Public | Cut hours for part-timers and adjunct faculty to 29 per week | 331 | Feb-13 |
| Virginia | Norfolk State University | Public | Cut hours for part-timers and adjunct faculty to 29 per week | 504 | Feb-13 |
| Virginia | Virginia government (all other departments) | Public | Cut hours for part-time and hourly wage workers to 29 per week | 1,235 | Feb-13 |
| Virginia | Virginia Commonwealth University | Public | Cut hours for part-timers and adjunct faculty to 29 per week | 883 | Feb-13 |
| Virginia | Virginia Community College System | Public | Cut hours for part-timers and adjunct faculty to 29 per week | 1,479 | Feb-13 |
| Virginia | Virginia Dept. of Alcoholic Beverage Control | Public | Cut hours for part-time and hourly wage workers to 29 per week | 605 | Feb-13 |
| Virginia | Virginia Dept. of Conservation and Recreation | Public | Cut hours for part-time and hourly wage workers to 29 per week | 500 | Feb-13 |
| Virginia | Virginia Employment Commission | Public | Cut hours for part-time and hourly wage workers to 29 per week | 433 | Feb-13 |
| Tennessee | Washington County | Public | Reduced hours for part-timers to fewer than 30 per week | | Feb-13 |
| Virginia | Wytheville | Public | Lowered cap on part-time hours from 39 to 28 per week | | Feb-13 |
| Wisconsin | Land's End | Private | Reduced hours for part-timers to a maximum of 29 per week | | Feb-13 |
| Virginia | Dept. of Behavioral Health and Developmental Services | Public | Cut hours for wage employees to a maximum of 29 per week | | Feb-13 |
| Virginia | Dept. of Motor Vehicles | Public | Cut hours for wage employees to a maximum of 29 per week | | Feb-13 |
| Virginia | George Mason University | Public | Cut hourly wage workers, including students and adjuncts, to a maximum of 29 hours per week | | Feb-13 |
| Virginia | James Madison University | Public | Cut hourly wage workers, including students and adjuncts, to a maximum of 29 hours per week | | Feb-13 |
| Virginia | Longwood University | Public | Cut hourly wage workers, including students and adjuncts, to a maximum of 29 hours per week | | Feb-13 |
| Virginia | Old Dominion University | Public | Cut hourly wage workers, including students and some adjuncts, to a maximum of 29 hours per week | | Feb-13 |
| Virginia | Radford University | Public | Capped teaching loads for adjunct faculty | | Feb-13 |
| Virginia | University of Mary Washington | Public | Cut hourly wage workers, including students and adjuncts, to a maximum of 29 hours per week | | Feb-13 |
| Wisconsin | Lomira School District | Public | Reduced hours for classified staff to 29 per week | | Feb-13 |
| Pennsylvania | Lancaster County | Public | Limited part-time hours to a maximum of 29 per week | | Feb-13 |
| Utah | Utah Valley University | Public | Limited hourly workers to a maximum of 28 hours per week and capped adjunct teaching loads | | Feb-13 |
| Georgia | Columbus | Public | Capped hours for part-time and seasonal employees at 29 per week | | Jan-13 |
| Illinois | Illinois Valley Community College | Public | Capped hours for part-timers at 29 per week | | Jan-13 |
| Michigan | Milford Township | Public | Cut hours for part-timers to 28 per week | | Jan-13 |
| Michigan | New Baltimore | Public | Cut hours for part-timers, including police cadets, to 28 per week | | Jan-13 |
| Nebraska | Omega Foods Inc. (Wendy's franchisee) | Private | Cut hours to 28 per week for non-management | 100 | Jan-13 |
| Ohio | Tallmadge | Public | Cut hours part-timers can work to 29 per week | | Jan-13 |
| Oklahoma | Treadwell Enterprises (Taco Bell franchise operator) | Private | Reduced hours for some full-time workers to part-time | | Jan-13 |
| California | Lake County | Public | Cut hours for extra-help employees to a limit of 25 per week | | Dec-12 |
| Florida | Boca Raton | Public | Cut hours for part-timers to 25 per week. | | Dec-12 |
| Illinois | Rock Valley College | Public | Capped hours for part-time workers at 25 per week | | Dec-12 |
| Maryland | Royal Farms convenience stores | Private | Cut hours for most full-time and part-time workers below 30 per week | | Dec-12 |
| Ohio | Fairlawn | Public | Lowered limit on part-time hours from 35 per week to less than 30 | | Dec-12 |
| Maryland | Chesapeake College | Public | Capped adjunct faculty hours at 28 per week | | Dec-12 |
| Ohio | Sugarcreek Township | Public | Capped hours at 28 per week and eliminated paid time off for part-timers | | Dec-12 |
| Massachusetts | Worldwide TechServices | Private | Cut all field service technicians to a maximum of 29 hours per week; temporarily eased restriction after delay of employer mandate | | Dec-12 |
| Florida | RREMC Restaurants (Denny's franchisee) | Private | Cut hours for part-time workers to 28 per week | | Nov-12 |
| Iowa | Cedar Falls | Public | Cut part-time hours from 32 per week to 29 | 59 | Nov-12 |
| Michigan | Kga Group (Subway franchisee) | Private | Part-time hours cut below 30 per week | 60 | Nov-12 |
| New Jersey | Kean University | Public | Cut adjunct course loads | 210 | Nov-12 |
| Ohio | Stark State College | Public | Capped hours of adjunct faculty at 29 per week | | Nov-12 |
| Ohio | Youngstown State University | Public | Capped hours of part-time employees and adjunct faculty | | Nov-12 |
| Pennsylvania | Community College of Allegheny County | Public | Cut hours for adjunct faculty and other part-time employees | 400 | Nov-12 |
| Texas | Pillar Hotels & Resorts | Private | Stepped up hiring of part-time workers among its 5,500 employees | | Nov-12 |
| Georgia | PMTD Restaurants LLC (a franchisee of KFC) | Private | Cutting hours for part-timers working 30 hours or slightly above | | Oct-12 |
| Illinois | Jimmy John's Gourmet Sandwiches | Private | Cutting hours for part-timers below 30 per week | | Oct-12 |
| Illinois | Plainfield Park District | Public | Cut work hours to 27 per week for four part-time workers | 4 | Jun-12 |
| New York | Bowlmor Lanes | Private | Plan to shift some full-time workers to part-time and limit hours to fewer than 30 per week | | Mar-11 |
| Pennsylvania | West Perry School District | Public | Limit new instructional aides to 27.5 hours per week | | Jan-11 |