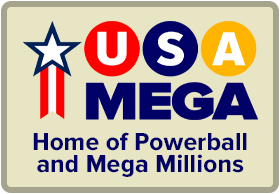 The time is now 10:54 pm
You last visited
January 31, 2023, 8:40 pm
All times shown are
Eastern Time (GMT-5:00)
Windows 98 and Window ME: Getting the best possible experience
Prev Topic
Next Topic
50

Chief Bottle Washer

New Jersey

United States

Member #1

May 31, 2000

27,266 Posts

Online

Windows 98 and Window ME are such old operating systems that Microsoft stopped all support and security patches for them years ago.

Nevertheless, there are still a good number of computers out there using one of those operating systems, usually because the computer is many years old, and because it still functions, its owner continues to use it.

If you are the user of Windows 98 or Window ME, you have no doubt seen one of the "Upgrade your browser" banners at the top of the page as you browse the Lottery Post Web site, because you're undoubtedly using Internet Explorer 6 (IE6) to view the site.

But there's a problem with upgrading: because Microsoft stopped supporting Windows 98 and Window ME, upgraded versions of Internet Explorer are no longer being created for those operating systems. Therefore, the latest version of IE that you're able to install is IE6, and as the banner says, that means you're going to have to live with serious security problems and incompatibilities.

Or does it?

It turns out that there is a much better solution for you, one that will not only patch your security problems, but will in fact bring you the same experience that Vista and Windows 7 users can experience.

The solution is to leave your current version of Internet Explorer as-is, and install a different non-IE Web browser.

We have tested two particular browsers in Windows 98 SE, and they are working excellently, with some minor things to be aware of. (Because they work in Windows 98, by extension they should also work just fine in Windows ME, since ME is largely similar to Windows 98 SE, and is in fact a later version of Windows than 98.)

We feel that our first recommendation is the best one, so it is our overall recommended solution for Windows 98 and Window ME users: install Opera.

Opera

The Opera Web browser has been around for many years, and although it is not as well-known as some of its competitors such as Firefox, Opera maintains a cult-like following due to its speedy performance and unique highly-polished graphical appearance and effects. It also supports many of latest Web standards that even IE8 does not yet support.

For Windows 98 and Window ME users, the best thing about Opera is that even the latest version of the browser continues to support all versions of Windows, including 98 and ME.

That means you get all the same security patches, new "Web 2.0" AJAX technologies, graphical effects, etc., that users of the latest Windows Vista and Windows 7 operating systems get with their computers. You don't have to sacrifice your safety just because you use an old operating system.

That's not to say you're completely in the clear however: because you are using an old, unsupported operating system, there will always be security holes that cannot be patched. Your only fail-safe way of becoming safe is to upgrade to Windows Vista or Windows 7, which may mean buying a new PC. But, installing and using Opera as your default Web browser will still solve many problems for you.

(Note that important point: not only install Opera, but during installation be sure to select the option for setting Opera as your default Web browser. You do not want to use Internet Explorer for any Web sites, not just Lottery Post. Opera will import all of your Internet Explorer Favorites during installation, so don't worry about not being able to access your Favorites — they'll still be there.)

You can download and install Opera here: http://www.opera.com/

Just use the Standard installation option for a quick, painless install.

For Windows 98 users, the first time you run Opera you may see a warning message about a missing graphical file: "Msimg32.dll". Opera will work just fine without it, but of course obtaining and installing the file will provide best results.

The nice guy that I am, I found the correct version of the file, and I'm making it available for you to download. (Only do these steps if you receive the warning message about the missing file.)

Click this download link: Msimg32.dll
When the box asks if you want to Open/Run or Save, click Save.
Save the file into the "C:\Windows\System" directory. Or if Windows is installed in a different directory, such as "C:\Win98", then replace "Windows" with whatever the correct directory is — i.e., "C:\ [Windows directory] \System".
Close and then re-open Opera to be sure the message no longer appears. If it still appears then you saved the file in the wrong folder, or else you accidentally renamed the file. The name of the file has to be "Msimg32.dll".

Beyond this simple fix, the only other thing you may want to do is to manually install the latest version of the Flash viewer. I have found that old versions of Windows often have a very old Flash plugin installed, and old versions of Flash could not auto-update very well.

Therefore, I also recommend the following steps:

Navigate to the Flash download link: Download Flash Viewer
Click the large "Agree and install now" button.
Wait for the "Run" button to become enabled, and then click it.
It will probably ask you to close your browser windows —

don't

click Cancel. Close all the open browser windows and then return to the installer and click "Try Again".
When it's finished it will say "Completed" at the top. At that point click Close, and then you can re-open Opera.
If the install happened to finish with an error message, simply do all the steps again, starting with the download.

One last note about Opera. People either love it or hate it, but when you open Opera with the default settings, it opens all the tabs (web pages) that you had open the last time it was closed. Personally, I find that annoying, but I guess I can understand how some people may like it.

If you want to disable that feature, click the Preferences... option in the Tools menu in Opera, and then on the first options tab ("General"), change Startup from its current setting of "Continue from last time" to one of the other options. I recommend using "Start with Blank Page", because it actually gives you a nice starting screen with your frequently-accessed sites presented in a menu format.

Firefox 2.0.0.20

The second option for Windows 98 and Windows ME users is to install a version of the Firefox Web browser that is compatible with your operating system.

Technically, Firefox 2.0 is not built to work with Windows 98/ME, but it does. (Firefox 1.5 "officially" worked with 98/ME.)

Unfortunately, as of version 3.0, Firefox is no longer making the browser compatible with versions of Windows older than Windows XP, so version 2.0 will forever be the latest version you can install.

Not that version 2.0 was so horrible, but the fact that it is not being updated over time means that you will slowly become less and less secure and less compatible with the latest technologies — suffering the same problems (but to a lesser degree) than you are right now with IE6.

But Firefox 2.0 will continue being "pretty good" for at least a few more years, making it a good medium-term solution for Windows 98/ME users. (You can also see why it is not our first recommendation, with Opera providing on-going support, but Firefox offering fading support.)

You could always install BOTH Opera and Firefox, if desired. But if you have an old computer that is limited on resources, the Opera-only solution may be better.

If you choose to install Firefox, here are the steps:

Download Firefox 2.0.0.20 (hosted by Lottery Post): Download Firefox 2.0.0.20
Click the Download link in the Windows column next to English.
Follow the installation steps for the Standard install. If you're only installing Firefox (not Opera), then choose the option to make Firefox your default Web browser. Also, choose the option to import your Favorites from IE.
After installation is complete, I'd recommend installing the latest Flash viewer, even before before opening Firefox. See the installation instructions for Flash above (in the Opera section).

Doing nothing is not an option

With all the problems with IE5 and IE6, the worst thing you can do is nothing.

If you have Windows 98 or Windows ME, choosing either of the two options above will make you much safer and more compatible than you are today.

I'd recommend choosing Opera, because it continues to be updated and compatible, even its latest version of the browser. It also is very good with memory consumption, so it should work well with older computers.