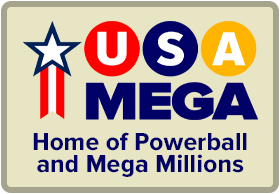 The time is now 12:06 pm
You last visited
February 5, 2023, 11:21 am
All times shown are
Eastern Time (GMT-5:00)
50

Chief Bottle Washer

New Jersey

United States

Member #1

May 31, 2000

27,278 Posts

Online

Why can't I post messages?

Some common reasons for not being able to post messages include:

Why can't I log in?

Did you forget your password? Go to the Log In page and click the link to send yourself a password reminder.
Check that cookies are not disabled or blocked by either your browser settings or your Internet security software. Your Internet browser must have cookies enabled in order to log in. (See cookies and cookie usage.)
Try clearing the cookies set by Lottery Post. In the Resources menu, click the option for "Delete all cookies set by Lottery Post". Then try logging in again.
Did you whitelist lotterypost.com in your ad blocker? Sometimes overly aggressive ad blockers can interfere with the operation of our web pages.

Registration

Do I have to be registered to use the message boards? Anyone can read the messages posted by other lottery enthusiasts. However, to participate in the discussions you'll have to be a Lottery Post registered member. By using the forums, you also agree to the site's rules. Basic Lottery Post membership is free. To become a member, click here.
Do I have to pay to use these message boards?

No. The free basic membership allows you access to the boards. Lottery Post does offer premium memberships that include enhanced features, but posting to the message boards will always remain a free service.

How can I change my registration information? To change your email address, password, or a variety of other preferences, go to the Lottery Post Control Panel. The blue menu bar near the top of the page includes an Options menu that provides access to all the features and options found in the Control Panel, so you can access them from the menu or from within the Control Panel.
What do I do if I lost my username or password? Go to the Log In page and click either the Forgot your Username? or Forgot your password? link, depending on which one you need. You will be offered step-by-step help in either recovering your Username or resetting your password.

A couple of important points:

Lottery Post uses the latest security techniques to avoid any possibility that your password could be hacked, and as such we literally do not have any way of knowing your password or e-mailing it to you. If you forgot your password the only possible remedy is for you to reset your password.
If you forgot your password AND have no access to the e-mail address you registered under, there is no possibility of resetting your password. Thus, it is critical to be sure that if you changed e-mail address, you update your Lottery Post account with your new e-mail address. You can do so by clicking Change E-mail Address in the Options menu.

Remember that you are responsible for the security of your own password. If you use a shared computer, you should log off from Lottery Post using the Log Off link near the top of the page before leaving in order to prevent account access by others.

Membership Features

What do the blue bars next to my name in the forums represent?

There are a total of eight possible blue bars, representing 9 levels of member experience ratings. (The first level — "New Member" — has zero blue bars, making nine levels total.)

The Lottery Post system is programmed with an automated system that once a night looks at all the members to see if any have qualified to be promoted to the next level. If a member is found to be qualified, they are sent a Private Message by the system, and one more blue bar is added to their profile.

The precise formula is secret, because the last thing we want is for people to be posting in a certain manner solely for the purpose of being promoted. That would make a poor rating system. The one thing we can confidently say is that posting lots of messages will not get you promoted quicker. The formula specifically rates well for quality and consistency, not quantity. People who consistently participate in the forums are more valued by the system than someone who checks in to say hello here and there.

The ratings do not say that one member is "better" than another, but the ratings do help quite nicely when judging the reliability of a reply, particularly when conflicting responses are given. Someone with a high rating may have discussed the same topic before, perhaps multiple times, so their answers have the benefit and wisdom of previous discourse on the subject.

What are the nine experience rating levels?

Starting at the initial rating level, when someone first joins Lottery Post, the experience levels are: New Member, Rookie, Regular, Experienced, Advanced, Senior, Veteran, Guru, and Elite. There are currently 32 members who have achieved the rank of Elite.

Message Board Features

Can I edit my messages once they are posted?

Yes, you have the opportunity to edit any of your own posts within 20 minutes of the time of the original posting. This allows you to correct any errors you may find. An "Edit" link will be displayed just beneath the message for posts that you are eligible to make changes to.

In general, post editing should be reserved for the correction of errors. If you wish to make additional comments about the topic at hand, it is better to submit a new post in the same message thread.

Note that the Lottery Post Administrator and Moderators are also able to edit posts. They will do so sparingly, only when there is a simple correctable problem within an otherwise useful posting.

Can I add text formatting and HTML to my messages?

The Lottery Post forums support special support for bolding, italics, underline and linking text properties, as well as several other effects.

If you use any modern, mainstream web browser, such as IE 7, Firefox, Safari, and others, you will be able to use the Rich Text Editor. This editor allows you to format your messages much like a word processor.

Older browsers use a text-based editor, but you can still enter advanced formatting using tags. Toolbar buttons assist you in the placement of tags, and you have the option of previewing your message before posting it.

Can I add images to my messages?

Yes, but in order to post an image it must first reside somewhere on the Internet. (i.e., you cannot link to an image on your computer's hard drive, and only premium members can upload images to Lottery Post.)

(See Posting an image in a forum message, Blog entry, or for your avatar) To place an image in your message, just click the Image button — — and type the URL (Internet address) of where the image is located on the Internet.
Can I search? Yes, you can search in several different ways. The easiest way is to just enter the text of what you're searching for in the Search box on the top-right part of the page and then press Enter. Use search terms just like you would when using the Google search engine.

The default search described above searches the entire Lottery Post website for the text you entered. If you want to search more specific parts of the site, such as the forums, blogs, your private messages, lottery results, etc., then click Search in the Forums menu, or click Search for something in the Resources menu.

The are several options for narrowing or broadening your search using the drop-down options on the Search page.