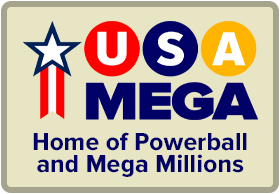 The time is now 12:26 pm
You last visited
November 28, 2023, 11:56 am
All times shown are
Eastern Time (GMT-5:00)
Image Manager
Introduction: How to Use Image Manager

With Image Manager, you can upload, organize, view, and edit your own images.

How to use Image Manager:

Image Manager shows you images that you have uploaded to your personal Lottery Post web space. All of the folders and images you see here exist in your personal Lottery Post web space — you are not viewing the folders and images on your computer.
Tap Upload to copy files from your computer into the current folder you are viewing in Image Manager.
To create additional folders for organizing your images, tap Create Folder. There is no "move" feature yet, so to move an image from one folder to another, delete the image from its current folder, and then re-upload the image from your computer to its new location.
Tap the small arrow next to an image for a popup menu of options for that image. Within the popup menu, Edit gives you the ability to crop, resize, rotate, or flip images, View lets you browse your images like a gallery, and Delete removes the image from your personal Lottery Post web space (it does not delete the file from your computer, only from your web space).
Tap on an image to display and copy its link/URL (Internet address). It is the address you would use with the Insert Image toolbar button in the Lottery Post text editor.
Type an image file name (or part of a name) into the Filter box to show only images containing your text.
If you frequently access certain folder(s) and/or image(s), you can select Add Favorite from the folder or image popup menu. Then tap Favorites in the Categories list to display the folders and images you selected.
Where the images are stored: All images you upload, and all folders you create, are stored within your member storage space at Lottery Post.
Image Manager gives you the ability to upload, organize, view, and edit your own images.
Image Manager is perfect for people who would like to post images on the forums or in their blogs, but who don't have their own web server to store them on. Images must be stored on a web server somewhere on the Internet in order to post them on the forums or blogs. This is not a "Lottery Post rule&quot — it is the way the Internet works.
If you would like more information about how to post images at Lottery Post, there is a very informative topic in the Help forum: Posting an image in a forum message, blog entry, or for your avatar (opens in a new window)
Plus, because the images are stored right on the Lottery Post server, you never need to worry about the image being flagged as spam.
Any member can gain access to Image Manager by upgrading their membership to Gold or Platinum. You can upgrade your membership, as well as view all the features and benefits of premium memberships, by visiting the Premium Memberships page.
If you have any questions about Image Manager or gaining access to it, please contact us.
You must be a Gold or Platinum member to access this page.
Upgrade your Lottery Post membership to gain access to this page and many more powerful features!
If you are not a Lottery Post member, you must first Register. (Registration is FREE!)
Check out what you get for free when you become a member!
Registering is completely private and secure. You are not put onto a mailing list and any information you provide remains entirely with us.
If you are already a registered member, you need to Log In.
Not a member yet?
If you don't yet have a Lottery Post account, it's simple and free to create one! Just tap the Register button and after a quick process you'll be part of our lottery community.