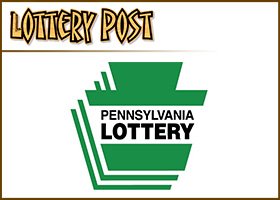 To Billy Kaldes, owner of The Spot in downtown Harrisburg, selling Pennsylvania lottery tickets is the biggest thing for business since the introduction of the Rendell Burger in 2003.
Kaldes installed one of the lottery's new self-service ticket dispensers this month, and its first-week sales of $4,297 set a record.
It earned him a visit yesterday from The Spot's last big thing, Gov. Ed Rendell, who touted the lottery's growth and picked up a couple of burgers.
"This terminal allows the player to get into the lottery without anyone from the store helping them out," Rendell said after testing a $10 Powerball order. "That's the reason that we're in some of the stores we're now in."
The player-activated machines were introduced last year, and there are 270 sprinkled around the state. Most are in places such as The Spot, where speedy food service is the recipe for success and managers can't afford to devote an employee to selling tickets.
Lottery Executive Director Ed Mahlman said 1,000 self-serve machines should be in service by year's end, and almost all of them will be in places that haven't sold tickets before.
For Kaldes, who said he has longed to sell the tickets at his Second Street store for years, it's a win-win proposition.
It "makes money for me," he said, gesturing to the vending machine-sized game stand. That helps him be more generous with his work force, Kaldes added.
"Now someone can come into The Spot, get a sandwich or a six-pack of beer to go, and get a lottery ticket. It's almost like shopping for whatever you needed in one place," Kaldes said.
The self-serve machines, with average sales of $1,300 a week, account for a fraction of the lottery's $2.4 billion in annual ticket sales. But with more locations such as The Spot, Mahlman said, they will play a key role in the lottery's success.
Through Wednesday, lottery sales were running 11.8 percent ahead of last year's record pace, state Revenue Department officials said.
That's important to Rendell, who needs the lottery to stay strong.
Lottery proceeds pay for enrollments in the state's prescription drug assistance programs for senior citizens. Rendell is banking that lottery sales won't dip when legalized slot-machine gambling starts in Pennsylvania next year.