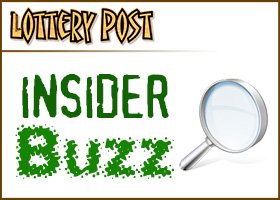 Dale E. Gilbert wants people to learn from his mistakes. He wants them to know how he got scammed in a lottery deal. Papers in hand, Gilbert laid out the evidence. Now he owes a local bank nearly $1,000.
It started when he received an official looking notice from Euromillones loteria International of Spain that he had won money from a lottery.
The letter detailed the winning ticket number, serial number, and lottery numbers which had allowed Gilbert to win over $1.3 million in cash.
Gilbert was asked to keep the information confidential until his claim was processed. He had until Feb. 20, 2005 to claim his prize as outlined in the letter dated Oct. 11, 2004. Details of the claim process were contained in the letter.
The first hitch was that I was asked to send $1,500 in order to get the winnings out of a holding bank in Canada, Gilbert explained.
When he didnt respond, he was called a week later by Harold Wilson of New York and asked if he is a senior citizen. Wilson claimed to have financial help for senior citizens, and the claim money was reduced to $946.
Gilbert accepted the assistance and received a check in the amount of $946, which he was told to cash and send the proceeds by Money Gram to an address in Oflta, British Columbia. Gilbert complied.
He awaited receipt of his fortune.
Then the fraudulent check bounced. The account in British Columbia had been closed. No lottery in Canada were the words he received when he inquired.
Gilbert attempted to call the number given him by Harold Wilson in New York, and found it to be fictitious.
A letter he sent to Spain, the return address on the initial letter, was returned unopened.
Gilbert began to suspect a scam. The evidence mounted.
His fears were realized, and he was left holding the bag.
Now he is forced to cash in an insurance policy to pay the money back to the local bank.
Gilberts message to others is, Whoever is told to send the money to a certain address should check out the lottery to be sure it is legitimate, he said. If you honestly cash a dishonest check, its your responsibility to pay it back.
He added, Dont get hooked like I did. They send a check and you cash it, and send money back to them. You have to make the check good.
Mike Reed, interim postmaster at the Paris Post office, estimates that at least 12 persons in the Paris area have received such letters in recent months.
One person was bilked out of $3,600 and is now paying it back to the bank. Reed said. This particular person was contacted from Nigeria.
In turn, Reed published a warning in the local newspapers, and went to financial institutions to train employees about the markings on legitimate money orders.
Sometimes the recipients are longtime customers of the bank, and therefore are trusted when presenting a check, said Reed. But the customer does not know the check is fraudulent.
Once the recipient cashes a check or money order in a scam, they are given specific directions as to where to mail the money transfer.
The letters are showing up everywhere and the U.S. Post office Inspection Service is looking into the matter, Reed said. They arrive not only through the postal service but also through e-mails, complete with electronic chats and pictures.
If they use the U.S. Mail, that allows the Post Office Inspection Service to become involved, said Reed. But the process is very difficult because they are operating from a different country.
He advises that if someone receives a suspected fraudulent letter, they call 1-800-askUSPS with questions, or report to the local post office.
He reminds people that, If something seems too good to be true, it is. If all you have to do is cash a check to earn money, be suspicious.
Paris police detective Jeff Goodwin said his department is aware of such scams and has had some reported in the community within the last two years.
His advice, Throw the letter away and do not give it credence.
These are scams, he noted, but there is very little authorities can do about them because they operate from other countries and are out of legal jurisdiction.
The best defense, he said, is to warn people not to participate.
People will not get rich quick in this way, and people should not fall for it. They need to get rid of the initial letter and forget it.
If people really want to try to get rich quick, Illinois lottery tickets are reputable, and the best way to go, Goodwin said.
He doesnt promise a win, but he does promise it is not a scam.