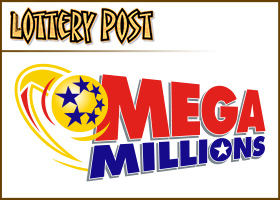 California lottery officials told a Senate committee Tuesday that they had the power to join the multistate Mega Millions lotto game even though the authorization wasn't spelled out in the 1984 initiative that set up the lottery.
The Legislature's attorneys disagreed, and a key lawmaker said he would introduce legislation that would allow California to participate in Mega Millions but require the other 11 states to pay the bulk of administrative costs.
Sen. Dean Florez, D-Shafter, said the legislation would also bar the California Lottery Commission from joining an international lottery in the future, a step he said would raise questions about the integrity of the games.
"I think they are on very shaky legal ground," said Florez, the chairman of the Senate Governmental Organization Committee.
The commission voted in February to join Mega Millions, predicting the potentially huge jackpots produced by the participation of a dozen states would boost ticket sales and raise more money for schools.
Tickets for Friday's drawing, the first involving California, were scheduled to go on sale Wednesday.
The attorney general's office said the commission's decision was legal, but the legislative counsel said the move would violate a requirement in the 1984 act that the state run lottery games played in California.
Mega Millions would be overseen by a board of representatives from the 12 participating states, with each state having one vote.
"You can't have lottery games run by someone else" unless lawmakers approve legislation authorizing that change, said Mike Kelly, a principal deputy legislative counsel.
Melissa Meith, the lottery's chief attorney, acknowledged that the lottery act didn't specifically give the commission the power to join a multistate game but that the February decision was "consistent with every parameter we operate under."
"Is there a line somewhere that says we can do this? There is not. There also is no line that says we cannot," she said. "We are operating under the parameters set out under the act."
The lottery's acting director, Chon Gutierrez, said the state would go ahead with Mega Millions sales despite the questions raised by the legislative counsel's opinion.
But Florez said California's role in Mega Millions could become tied up in court if gambling opponents or other groups file a lawsuit challenging the commission's power to join the game.
Lottery officials in 10 of the 11 other states avoided the possibility of legal problems by getting legislation authorizing them to join a multistate game, a step the California commission could have taken, he said.
"They've put the entire lottery under a legal black cloud that didn't need to be there in the first place," he added.