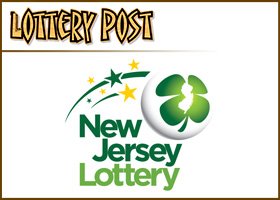 Why wait all day — or even overnight — to see whether you've won Pick 6 Lotto or Mega Millions, when you can find out in seconds whether you've won an instant lottery game?
Judging by the latest annual figures announced Monday by the New Jersey Lottery, that's exactly what an increasing number of Garden State residents seem to be thinking.
Sales of instant games in the fiscal year ending June 30 passed $1 billion for the first time, with revenues from those games rising 9.5 percent from the previous year.
That jump — plus a lesser gain by the Jersey Cash 5 game — helped state lottery revenues rise 4 percent overall to $2.3 billion, also a record. About $800 million of that amount will go to state education programs and institutions.
"A lot of our players like instant gratification, rather than waiting a day or so to see if they've won," said New Jersey Lottery spokeswoman Mary Ann Rivell.
Still, Rivell said that the instant-game format that mirrors today's "I need it right now" culture isn't the only reason for the nearly double-digit increase in those sales.
"We're constantly working to keep offering a wide variety of instant products to choose from," Rivell said, citing the Abbott & Costello and the Young and the Restless games as examples of the dozens of new options. "And the Crosswords instant games remain popular, at 21 percent of our [instant] product line."
The state lottery Web site lists more than 60 instant games, offering top prizes ranging from $5,000 to $1 million at a cost of $1 to $10. In the Abbott & Costello game, for example, players who spend $2 for a ticket must scratch off three identical cash amounts to win. Three of the 5.4 million tickets offer a chance for that game's top prize of $30,000.
W. Scott Wood, a psychology professor at Drake University in Iowa who studies consumer gambling habits, said he is not surprised at New Jersey's instant-game success. He said the increasing availability of the games — there are more than 6,000 lottery retailers in the state — plays a key role.
"The more opportunities there are, the greater the chance that you don't have to wait for what we psychologists call 'immediate reinforcement,'Ÿ" Wood said. "There are two very different dynamics involved between instant games and weekly lotteries.
"The first kind is more like playing the slot machines. It's the quick and unpredictable result, and just like in playing golf, that one great shot is all you need to keep coming back for more. But with the weekly games, the best way I've heard it described is that you're buying a right to dream big."
Plenty of people remain interested in the latter approach, too.
Revenues from Mega Millions, the 12-state game in which the odds of taking the top prize are a staggering 175 million to 1, were up slightly less than 1 percent to $253 million. The latest Mega Millions jackpot reached $111 million on Monday.
The Jersey Cash 5 game posted sales of $123 million, up nearly 7 percent. Rivell said the state's decision to begin "rolling over" the prize money if no one wins on a given day has boosted both jackpots and consumer interest.
The big loser in the fiscal year was Pick 6 Lotto, which offers the second-biggest payouts — and second-longest odds — behind Mega Millions. Sales were $110 million, down nearly 16 percent. Rivell said the agency was still reviewing the cause of that revenue dip.
Bettors got back about $1.3 billion from their $2.3 billion in ticket purchases, with vendors collecting commissions of more than $125 million.
Rivell said that state lottery officials hope to raise awareness of the fact that more than one-third of the money spent on lottery tickets goes toward education.
"Our mission is to generate income for these programs, and getting the message out about where the money goes helps our sales, because people realize there are benefits beyond just whether you win the game," she said.