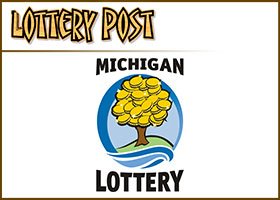 With about four hours to spare, a Detroit father of two showed up at the Michigan Lottery offices to claim a $1.5 million prize from the Jan. 8, 2005, Winfall game.
The winning ticket was sold the day of the drawing at a Meijer store in Roseville. It would have expired at the end of the business day Monday, with the money reverting to the state's public education fund.
The man, who was not identified, told lottery officials that he put the ticket in a jacket pocket and forgot about it. He said he found it Jan. 2 and after hearing news of the unclaimed prize, checked the number and realized he had a winner.
He and his wife, both hospital workers, decided to take a one-time payment of $807,053 before taxes, rather than annual pretax payments of $50,000 for 30 years. After taxes, their check was for $573,815.
"They were very excited," Lottery Commissioner Gary Peters told The Detroit News. "We are so pleased that they claimed their prize in time and hope they enjoy their winnings."
The couple told lottery officials that they planned to use part of their winnings to pay for the education of their sons, one in college and the other in high school.
Two tickets matched all six numbers in the Jan. 8, 2005, Winfall drawing to win $1.5 million each. The winning numbers were four, five, seven, 10, 21 and 23.
The Michigan Lottery says that holders of tickets worth $17.6 million failed to collect last year. Since the lottery began in 1973, unclaimed prizes total $456 million.
The unclaimed prize money, like all lottery profits, is sent to the state's school aid fund. In 2005, the lottery sold $2.1 billion in tickets, gave $1.2 billion in prizes and paid $668 million into K-12 education.