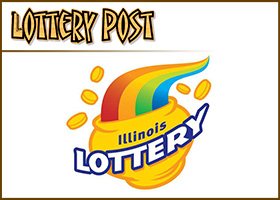 Could keno be out and Internet lottery in?

A proposal from last spring to authorize Internet sales of Illinois lottery tickets popped up again Thursday, a week after Gov. Rod Blagojevich unveiled a controversial initiative to include keno in the lottery as a way to finance school construction bonds.
A Blagojevich spokeswoman said the governor was not backing off the keno proposal but seemed to hedge her bets.
"We are willing to consider other ideas from the General Assembly," Rebecca Rausch said.
That other idea could come in the form of Senate Bill 198, which allows the Illinois Lottery to sell lottery tickets over the Internet. The bill's sponsor, Sen. John Cullerton, D-Chicago, said the initiative could bring the state as much as $150 million annually.
No state has Internet lottery sales, however, and revenue estimates are speculative. The Illinois Department of Revenue last spring estimated the measure could generate $6 million a year, based on data from an Internet lottery in the United Kingdom.
Cullerton maintains the Illinois Lottery could implement Internet sales without legislative approval. But the proposal already passed the Senate and a House committee last year. Although the House sponsor, Rep. Lou Lang, D-Skokie, never called the bill for a vote in the House, the legislation is still alive.
"We are looking for new revenue sources - it seems to me this would be an interesting direction to turn," Lang said.
That direction may not be an easy road. The measure stalled last spring after gambling critics and various representatives of the gaming industry objected.
"There would be nothing to stop them from adding new games in the future," argued Jack Kelly, executive director of the Illinois Harness Horsemen's Association.
But a spokesman for Hawthorne Race Course in Cicero was more circumspect.
"The state has indicated an interest in gaming as a new revenue, and I view that as positive," Ed Duffy said. "At this point, I wouldn't say no to anything until I had a chance to review it."
There's no wiggle room with gambling critics, who say there would be no way to protect against minors purchasing the tickets from home computers.
"You could lose your house from your house," said Anita Bedell of Illinois Church Action on Alcohol and Addiction Problems.
Counting on Internet lottery sales to fund school construction bonds is an unknown, Cullerton acknowledged, resulting in a shaky foundation for bonding.
Cullerton also said he believes U.S. Department of Justice officials would challenge an Internet lottery as a possible violation of the federal Wire Act, which prohibits using wire communication - such as telephone lines - for placing wagers.
"There are legal opinions that clearly show it doesn't violate federal law, but there might be a court case that could slow down the effective date of implementation," Cullerton said.
Many lawmakers seem reluctant to approve keno to provide the revenue to repay the bonds for $500 million in school construction spending that Blagojevich wants to set aside as part of a $3.2 billion capital spending program for fiscal 2007.
"I wouldn't call it dead, it's just that a lot of people have a lot of questions," said Sen. Donne Trotter of Chicago, the Senate Democrats' budget expert.
As the debate continued Thursday about how to pay for the massive road and school construction program, Blagojevich offered more details about which projects in lawmakers' districts might get funding.
If it was supposed to prod GOP lawmakers into supporting the plan, it apparently didn't work.
"Many Republicans are skeptical that we can't trust this governor," said Sen. Larry Bomke, R-Springfield. "Even if we were to agree how to fund this, we're not sure the governor would fulfill his promise."
In the week leading up to Wednesday's State of the State address, Blagojevich made stops in several cities, talking about local projects that would be funded if the General Assembly OK'd the plan. Many lawmakers said they wanted to see specifics before signing on.
The list given to lawmakers Thursday includes projects that will be paid for largely with federal money, but for which the state must provide some matching funds. Illinois Department of Transportation officials said the state needs to come up with $313 million in matching funds to ensure it will not lose any federal highway dollars.
The list also includes dozens of projects paid by federal money, but for which local governments, rather than the state, must provide matching funds. IDOT said those projects will go forward even if the state does not approve bonds to pay for the construction program.
Senate Republican Leader Frank Watson of Greenville said his staff is still reviewing the list. Among other things, Republicans fear the Democratic governor will shortchange projects in GOP districts.
Trotter said he thinks the list Blagojevich released fairly distributes projects throughout the state, although the timing is another factor.
"We know all of the projects aren't going to start at the same time," Trotter said. "Some of the members (want to know), 'Where are we on that priority list?'"
Some lawmakers also are reviving the idea of closing a tax loophole on sales of canned computer software. Blagojevich has tried without success to close the loophole for a couple of years. Some lawmakers think the idea might pass if it is tied to school construction.
Watson said he's willing to examine alternative funding sources for the school construction plan.
"I haven't shut the door on anything," he said. "I'll be glad to talk about whatever revenue source the governor wants to bring to the table."