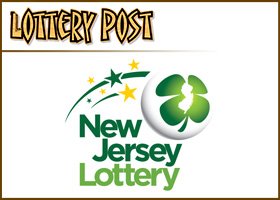 New Jersey may be penalized for failing to sell Mega Millions tickets
Without a state budget in place and the prospects for one unclear, Gov. Jon S. Corzine began an unprecedented shutdown of New Jersey government Saturday.
Given that the new fiscal year began on a weekend, the immediate impacts weren't significant — though if you were hoping to test your luck Saturday, you may have been out of it.
The New Jersey Lottery stopped selling tickets at 8 p.m. Saturday.
Atlantic City casinos' fate during the government closure remained in question Saturday, but it seemed likely they would stay open at least through midday today and probably longer.
All horse racing also was ordered to conclude at 6 p.m. Saturday, but the industry won a reprieve a few hours later when a state appellate court judge issued an order allowing them to continue operations temporarily.
Judge Stephen Skillman issued the temporary stay after hearing a motion filed by the New Jersey Thoroughbred Horsemen's Association and the Standardbred Breeders and Owners Association, said Winnie Comfort, a court spokeswoman.
The state racing commission was told to file its response by 2:30 p.m. today, Comfort said, and the matter will then be considered by the full three-judge panel. It was not clear, though, if the panel would issue a decision today
State parks and beaches were expected to remain open through July 4 but could close Wednesday. Motor Vehicle Commission offices and inspection stations closed around noon Saturday and will not reopen Monday, if the shutdown remains in effect.
NJ Transit will continue operating its buses and trains, and the toll roads will keep collecting money because they're independent authorities.
The shutdown comes because lawmakers and Corzine could not agree on a fiscal 2007 state budget by the constitutional deadline of 12:01 a.m. Saturday. Without a budget, Corzine said, the state does not have the authority to spend money and pay its workers, except for essential employees deemed necessary for safety.
"It gives me no joy, no satisfaction, no sense of empowerment, to do what I am forced to do," Corzine said shortly after signing an executive order beginning the shutdown at about 9:30 a.m.
The shutdown is expected to last until Corzine and the Legislature hammer out a budget deal. Assembly lawmakers were expected to get back to work today, and senators have been told to be in Trenton on Monday ready to stay until a deal is done.
About 45,000 state workers, out of roughly 80,000 on the payroll, have been told to not report to work Monday, should the shutdown and budget stalemate persist. The court system will most close down, though arrests will be processed and emergencies heard.
Assembly Democrats, locked in a feud with Corzine over the administration's plan to increase the state sales tax from 6 percent to 7 percent, called the shutdown a strong-arm tactic.
"Many of us are feeling frustration, particularly since we believe if there was a legitimate desire to solve this problem short of a sales tax increase, it could be resolved," said Assembly Speaker Joseph J. Roberts Jr., D-Camden.
Republicans blasted Democrats for the infighting.
"This is a terrible abrogation of the responsibility to govern. As a result, all of the people of New Jersey will suffer," said Senate Minority Leader Leonard Lance, R-Lebanon.
Corzine has said the tax increase is needed to close ongoing budget deficits. He and Rabner said Saturday that without a budget, they are compelled to close government because of constitutional law and court precedents.
While most state operations would not be affected until the normal work week resumes Monday, casinos, which enjoy large holiday weekend crowds, could be affected if the state sends home gambling regulators.
State and casino lawyers are expected to submit court briefs Sunday in a dispute over the shutdown. Until the appellate court rules, it seems casinos will remain open.
"That ruling will govern what is to occur," Corzine's chief counsel, Stuart Rabner, said Saturday.
The lottery — which provided the state $812 million in revenue last year — is expected to continue its drawings of games for which tickets have already been sold. It may face penalties for failing to sell tickets for the multistate Mega Millions game.
Corzine said elements of government essential to safety will continue to operate.
For example, the vast majority of workers employed by the state police and the Department of Corrections will remain on the job. But other departments will be gutted — only four out of 340 Board of Public Utilities workers, for example, will keep working through the shutdown.
It's unclear if state employees will be paid for time missed. Rabner said that would be determined by the budget that is eventually passed.
Welfare checks for the month have already gone out, according to the counsel's office. August's checks could be affected if the shutdown lasted past this month.
Corzine said Saturday that he would work on a budget compromise, but that "there's no real prospect to believe" it would come within the next 24 hours.

The Budget Crisis at a Glance
Gov. Jon S. Corzine on Saturday morning closed state government after the state missed its constitutional deadline to adopt a balanced budget.
A budget had to be adopted by 12:01 a.m. Saturday.
The lottery, motor vehicle offices and courts are among the first state services to close.
Lottery drawings will continue until all sold tickets are used; however, new tickets cannot be purchased after 8 p.m. Saturday.
Casinos may close depending on a court ruling.
Parks, beaches and historic sites will be closed by Wednesday but are expected to remain open through the July 4 holiday.
45,000 state employees are out of work until a budget is signed.
Prisons, developmental centers, veterans homes and mental hospitals remain open.
State police remain active.
Disease prevention and health officers remain active.
Child welfare remains active.
Transportation safety work remains active.
Environmental contamination response remains active.
The shutdown lasts until a budget agreement is signed.
No formal talks between Corzine and legislators were scheduled Saturday.
The dispute centers on Corzine's plan to increase the state sales tax from 6 percent to 7 percent to help ease annual budget woes. Assembly Democrats led by Speaker Joseph Roberts Jr., D-Camden, oppose the sales tax increase and have proposed alternatives, some of which Corzine has accepted.
Both sides remain about $1 billion apart.
Senate Democrat leaders support Corzine's plan.