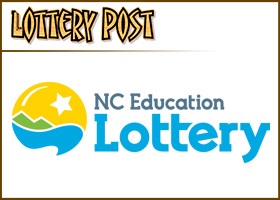 More indictments may be forthcoming
Voluntary public servants beware: Withholding information about your past could get you in serious trouble.
Changes in North Carolina ethics laws will make it harder for appointed members of boards and commissions to hide potential conflicts of interests, and the new law stiffens penalties when disclosures are incomplete.
But the five felony fraud convictions given by a federal jury Thursday to a former state lottery commissioner who lied about his past could provide ample motivation for future appointees to be more cautious when disclosing prior relationships.
Lawmakers, government watchdogs and federal prosecutors say it's important that the public has trust in government.
"We view these as crimes against democracy," said Bob Hall, executive director of Democracy North Carolina, a private organization that monitors ethics in government. "If people become convinced that government is rigged, then the whole thing will fall apart."
Kevin Geddings, who once owned a Charlotte public relations firm, told authorities in 2005 that he had no conflict of interest with any lottery company. After he was appointed to the lottery commission by House Speaker Jim Black, a Mecklenburg County Democrat, Geddings said his relationship with Alan Middleton - a vice president at lottery company Scientific Games - was not business related.
Geddings filled out an ethics form not mentioning five years of public relations consulting for Scientific Games and $253,000 of income from lottery companies.
Twelve jurors determined that he committed mail fraud when he sent the form to the state Ethics Commission in Raleigh. He faces 20 years in prison for each of five mail fraud charges, although he likely will serve a much shorter sentence.
"Under the sentencing guidelines, he's going to be looking at five years," said Kieran Shanahan, a former federal prosecutor now in private practice in Raleigh.
He said Geddings could have been eligible for a shorter sentence had he pleaded guilty.
"If you cooperate with the government, you can look at reducing your sentence by, as a rule of thumb, 50 percent. But now, when he looks at the minimum sentencing range, he's not going to have acceptance of responsibility. He's not going to have the option of a motion for reduction of sentence."
U.S. Attorney George Holding declined to discuss whether others might be charged, but said the investigation is continuing. Shanahan predicts more charges.
Prosecution's plans
He noted that Geddings' prosecutors were allowed to use hearsay testimony from Middleton and Meredith Norris, a former Black aide who lobbied for Scientific Games.
Middleton, Norris and Black were said to have met frequently during the months leading up to the lottery's passage in August 2005. Geddings, Middleton and Norris were linked to one another through scores of e-mails talking about the lottery. Neither Middleton nor Norris were called to testify.
"That could be a logical explanation as to why they did it that way," he said of the hearsay testimony. "It's clear that the government is not done. They've got to be feeling pretty good that their methodology is working."
Black testified that he did not know about Geddings' ties to the lottery. State and federal investigations related to Black's legislative and campaign activities are continuing, but Black has said he is not the subject.
Meanwhile, the conviction sends a message about hiding past relationships.
"The law has been changed, so it would be more difficult," said state Senate Republican Leader Phil Berger of Rockingham County. "But even if it hadn't changed, I think the result of the trial would put anyone on notice to disclose anything that might be even the appearance of a conflict."
One of the changes - and a defense Geddings attempted to use - is in a requirement asking appointees to disclose anything a "reasonable person" would consider a potential conflict of interest.
The ambiguous requirement was reworded to instruct the appointee to simply disclose any potential conflict of interest.
Another change in the law makes it a crime to provide false or misleading information on the form. Such a breach had been akin to a policy violation.
Berger said there remains a "huge loophole" in public officials' legal defense funds.
"There are no requirements for anything to be disclosed, who gave (or) the amount they gave," Berger said. He said he was speaking in general terms, but a defense fund established for Black "is the one that people are talking about."
The new laws apply to state board and commission members who are within the executive branch. Hall said he would like similar guidelines for members of the legislative branch.
"People involved in public service need to tell the truth and serve the public," he said.